Eat Just weighs options for Singapore business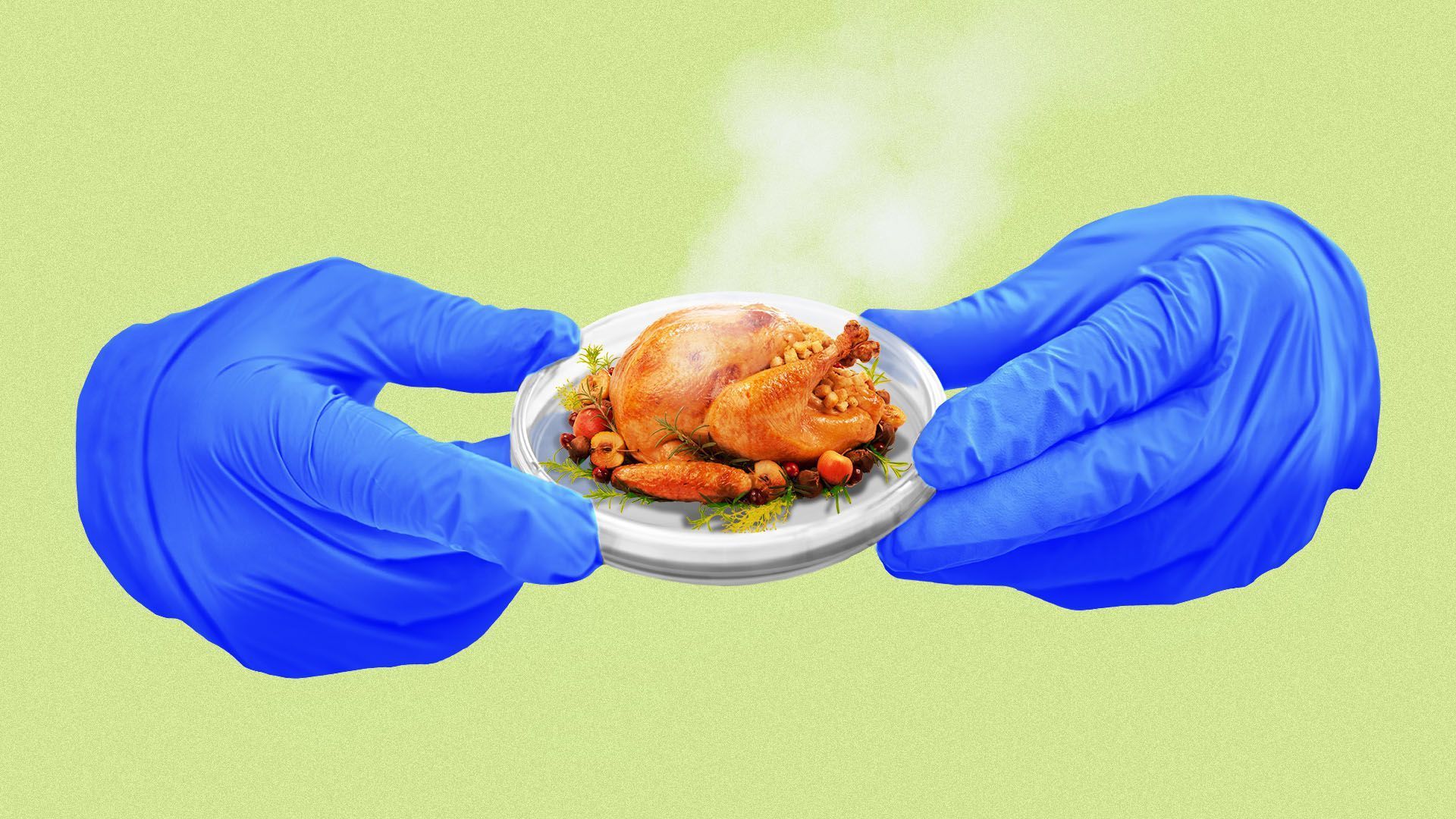 Eat Just and its Good Meat division are exploring options for its Singapore cultured meat business, which could include a sale, two sources familiar with the situation tell Axios.
Why it matters: The company is being sued by ABEC, a provider of the bioreactors that make cultured meat, for roughly $100 million. ABEC alleges it was not paid for services it provided.
Both parties are working actively to reach a settlement, according to a source familiar with the situation.
Details: Eat Just was the first company in the world to gain approval to sell cultured meat commercially, though it was limited initially to Singapore.
It planned to scale production in that country, which has made food security a priority.
One of the sources said that Eat Just specifically put its Singapore production facility up for sale, noting that the company had sunk some $50 million into the project.
A second source, however, said that a range of options was being considered for the entire business unit.
Of note: Eat Just, which has raised north of $850 million, raised $16 million from nonprofit Ahimsa Foundation, Bloomberg initially reported this month.
Yes, but: That amount won't be nearly enough to cover its current liabilities, given the lawsuit.
Zoom out: More broadly, Eat Just is in constant fundraising mode, a source familiar with the situation says.
Like other cultured meat companies, Good Meat is still trying to figure out how to make cultured meat at scale so that it is commercially viable.
That's despite the fact that it already has FDA clearance to sell its cultivated meat product to the public.
Reality check: It will be difficult for startups that raised — and subsequently spent — loads of money at high valuations to secure more funding.
Making cultured meat at a commercial scale and getting consumers to adopt it were always going to be a years-long process.
Catch up fast: Eat Just has been weighing a split of its business, which consists of Good Meat and plant-based egg alternative Just Egg, Axios has previously reported.
At one point it indicated a desire to take both businesses public.
Unlike Good Meat, Just Egg is already scalable and the fastest-growing part of the business with partnerships with food service providers such as Caribou Coffee, Gregorys Coffee and Pete's Coffee.
Eat Just's CEO Josh Tetrick told Axios in March that as an alternative Just Egg could be sold.
No decision had been made on the Singapore business, a spokesperson for Eat Just said, though he said the production facility itself has not been up for sale. He declined to comment further.
💭 Richard's thought bubble: Either a sale of Just Egg or its Singapore business or both might help with the near-term cash crunch, but it may not solve Eat Just's longer-term cash needs.
ABEC did not immediately respond to a request for comment. Its law firm, Klehr Harrison Harvey Branzburg, said only that the parties are not in arbitration.
Go deeper