Kroger and Albertsons agree to sell stores to C&S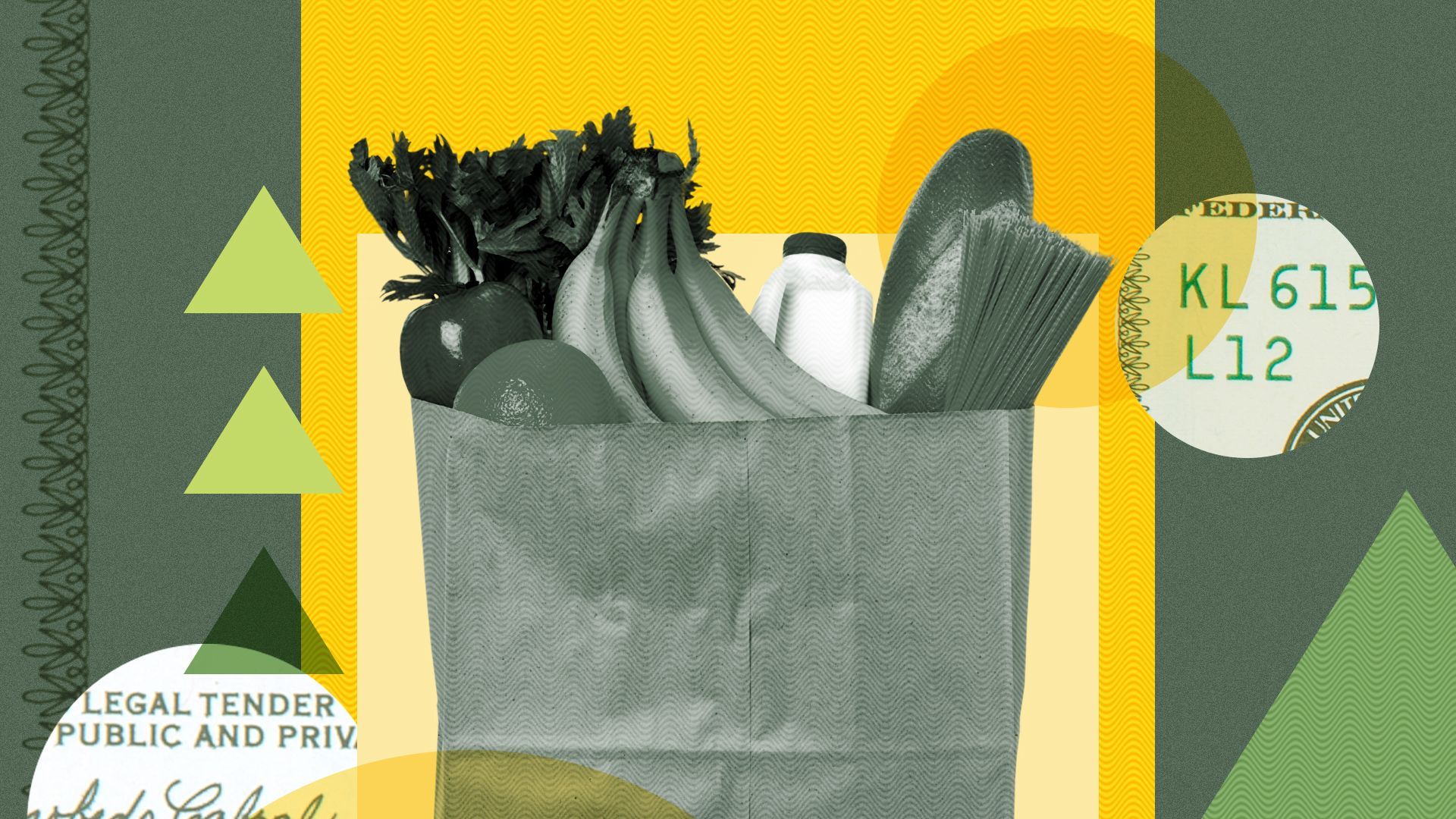 Kroger and Albertsons have agreed to sell select stores, banners, distribution centers, offices, and private label brands to C&S Wholesale for $1.9 billion in cash, the two sellers announced Friday morning.
Why it matters: The divestiture is key to gaining regulatory approval from the Federal Trade Commission for their $24.6 billion merger.
Of note: The stores will be sold by Kroger following the closing of its acquisition of Albertsons, which in turn is subject to regulatory clearance.
As a result of this deal, the two grocers have nixed plans for a previously contemplated SpinCo, to which stores were to be spun off if a buyer or buyers could not be found.
Details: The transaction includes 413 stores and the QFC, Mariano's and Carrs banner names.
Stores that Kroger retains under the banners it is selling will be renamed.
In the four states where C&S will hold the license to the Albertsons name, Kroger will re-banner the retained stores.
Kroger will maintain the Albertsons banner outside those states.
Plus, Kroger will sell the Debi Lilly Design, Primo Taglio, Open Nature, ReadyMeals and Waterfront Bistro private label brands.
Zoom in: Kroger and Albertsons will divest 104 stores in Washington state, 66 in California, 52 in Colorado, 49 in Oregon, and 28 in Texas and Louisiana.
They will also sell 24 in Arizona, 15 in Nevada, 14 in Illinois, 14 in Alaska, 13 in Idaho and 12 in New Mexico.
Plus, they will shed 12 locations in Montana, Utah and Wyoming, and 10 in Maryland, Virginia and Washington, D.C.
Yes, but: More divestitures may be needed to secure FTC clearance.
Kroger may require C&S to purchase an additional 237 stores, which would also increase the purchase price.
"We want to respect the FTC's confidential review process. We are announcing the divestiture plan today, and we plan to discuss it with the FTC. We have taken a thoughtful approach throughout the process, and we remain confident in the transaction," a Kroger spokesperson tells Axios.
FTC did not immediately respond to a request for comment.
What they're saying: "This is exactly the type of divestiture we expected," Brian Albrecht, chief economist at the International Center for Law & Economics, tells Axios.
"A midsized company like C&S should be able to avoid the financing problems that happened to Haggen," he adds, referencing a failed divestiture from the 2014 Albertson's-Safeway merger.
Haggen, which had previously only operated 18 stores, acquired 146 stores from Albertsons for about $300 million — only to file for bankruptcy less than a year later.
Albertsons ended up reclaiming several locations it sold to Haggen, undoing the FTC's intent of preserving competition.
Reality check: C&S becomes the financially viable face of a divestiture plan that was previously theoretical, which boosts Kroger and Albertsons' campaign to get their merger approved, but the FTC is still under tons of political pressure to block the deal.
Between the lines: C&S has a corporate family credit rating from Moody's of Ba3 with a stable outlook, which is not distressed but is noninvestment grade.
Bloomberg reported that Softbank would provide C&S, which is a private, family-owned company, with the financing.
The Japanese investing giant, which saw mixed results in its most recent earnings report, was not mentioned in the official release statement.
C&S declined to comment.
Go deeper