Function of Beauty wants to scale beauty personalization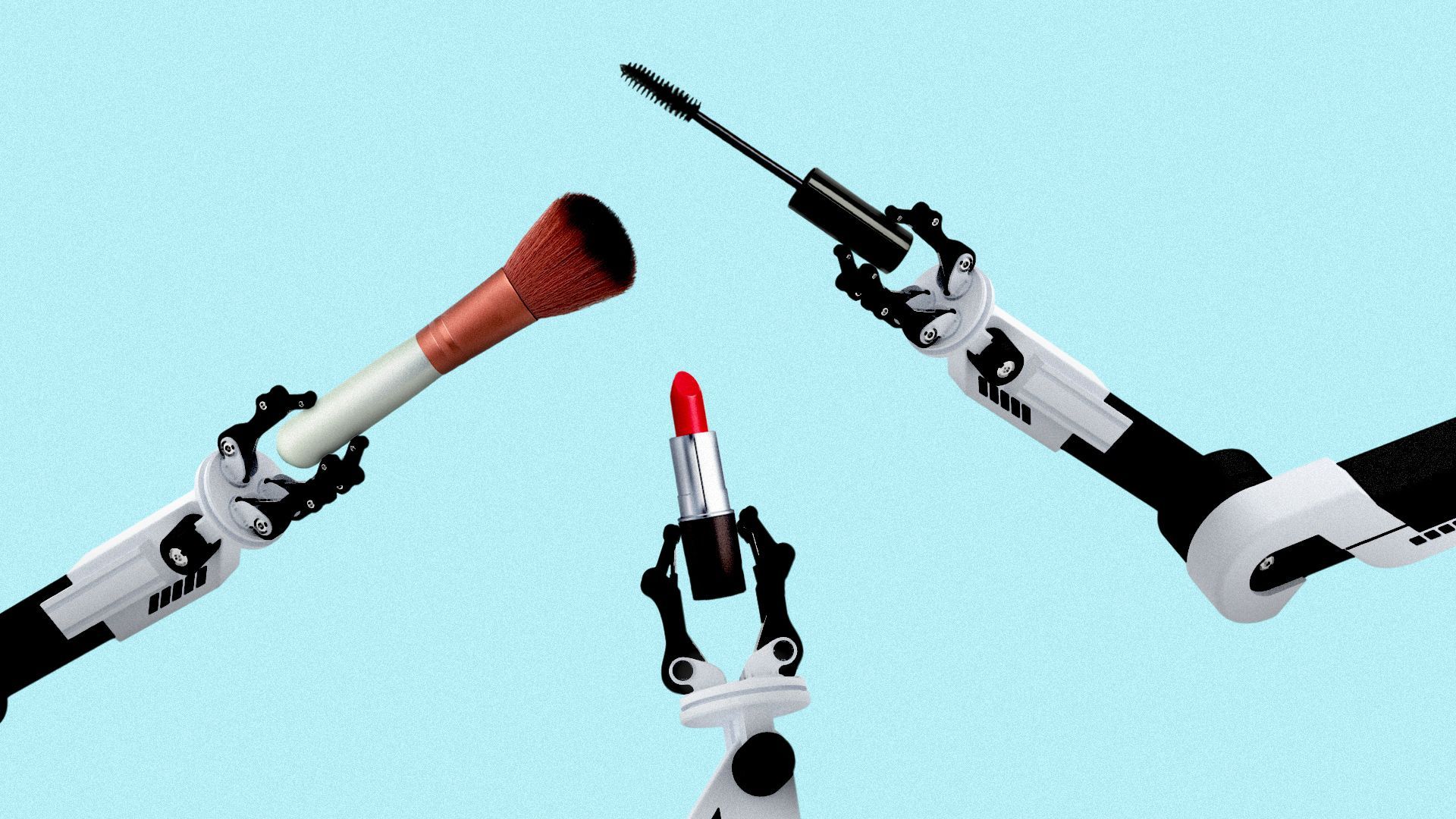 Function of Beauty wants to democratize personalized beauty by using its proprietary algorithm to create customized products at scale.
Driving the news: With beauty manufacturing set to become an M&A hotspot, Function of Beauty has been honing its in-house capacity since its inception in 2015.
What they're saying: "The way you accomplish (beauty personalization) is through automation, through highly innovative equipment that we've custom-built in-house," says CEO Alexandra Papazian.
The company has its own labs and its own factory, but, she adds, "fundamentally, the company is based on a digital algorithm that's been developed right at the beginning."
Everything is fully automated due to the "incredible innovation on the algorithm front," she says.
Flashback: Function of Beauty received a $150 million strategic minority investment with L Catterton in December 2020.
CircleUp and GGV also invested in the round.
What's next: The company hopes to implement more artificial intelligence into processes to further improve personalization.
"We sort of already have AI in what we do, but we will push this to the next level," Papazian says.
"Being a digital company, we're very focused on that."
Zoom in: The company recently launched a new product line at Sephora called the Function of Beauty Pro, a professional hair care line developed with stylists and its R&D team to address bond-building and hair repair.
Function of Beauty has been at Target since 2020, serving up basic, everyday care needs like shampoo and conditioner, as well as a styling and treatment range.
Zoom out: Papazian says the company will continue to focus on its direct-to-consumer channel while also striking exclusive partnerships.
"Exclusivity allows you to be super focused, and it allows you to basically invest in one retailer consistently over time and build something very big," she says.
"When it comes to hair care, mass is very big. It's the largest category. It's way bigger than prestige," she says.
"But prestige has seen tremendous growth, and there's an enormous appetite from a consumer standpoint to care for their hair," she adds.
Go deeper