Serve Robotics raises $30M after reverse merger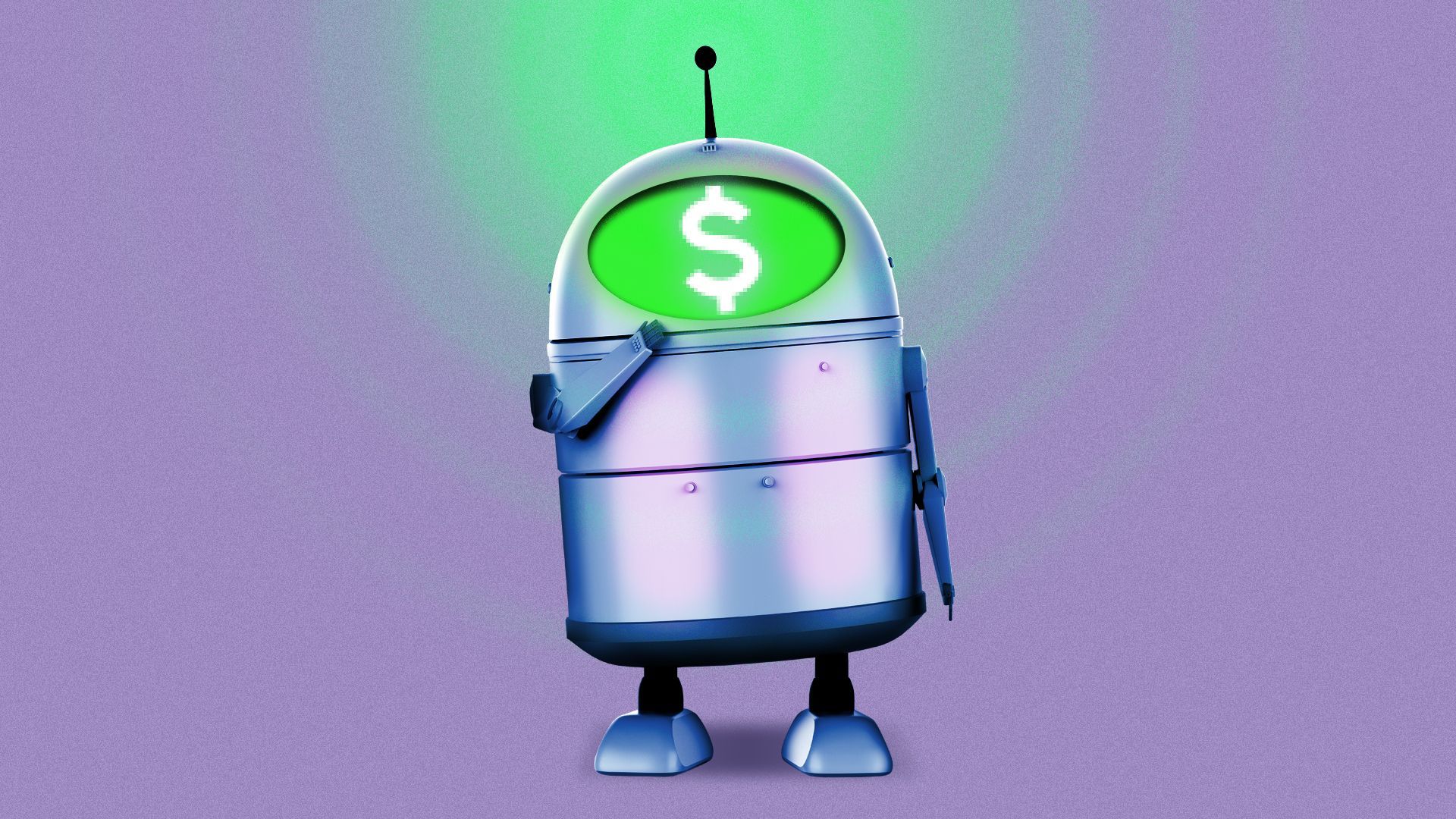 Following a reverse merger and $30 million fundraise, Serve Robotics wants to get more of its autonomous delivery robots onto U.S. streets.
Why it matters: Last-mile delivery workers still go door-to-door for deliveries, making the area ripe for technological innovation and efficiencies.
Driving the news: Earlier this month, Serve executed a reverse merger with shell company Patricia Acquisition Corp., and raised $30 million in a round led by Uber Technologies, Nvidia and Wavemaker Partners.
Mark Tompkins and Republic Deal Room also participated.
What they're saying: "Our investors, through the sponsors, are longtime investors who want to come in and be part of our vision," CEO Ali Kashani says.
The company has been building its delivery volume by about 30% on average month over month and that's held steady over the past year and a half, Kashani says.
"Going public helps us get access to the capital we need to be able to grow at the rate that we should grow," he says.
Between the lines: Serve started fundraising outreach the week Silicon Valley Bank collapsed, and quickly had to pivot, Kashani says.
"That was a wake-up call that this is too uncertain an environment," he says, with most investors focusing their efforts inward to their own portfolios.
"Monday following the collapse, I was at an investment conference and had a chance to connect with folks who basically became the sponsors for this deal," he says.
What's next: The company plans to use the additional financing to enter new markets in the U.S. and enhance its tech.
"The next decade is going to be one of scale, really just putting more robots into more cities," he says, adding that he also hopes to replace as many car trips as possible for the environment.
How it works: Serve began pilot deliveries with Uber in early 2022, completing thousands of deliveries for Uber Eats customers in Los Angeles.
The company has launched pilots with 7-Eleven and Walmart, as well as with a quick-service pizza restaurant in Vancouver, Canada, per an SEC filing.
Serve is in talks with Delivery Hero to find suitable markets outside North America for its first deployment.
Of note: Uber's capital injection gave it a 16.2% stake in the company and its vice president of delivery and head of Americas, Sarfraz Maredia, has joined Serve's board.
Serve has a contract to deliver about 2,000 robots on the Uber Eats platform across the country, which it hopes to fully scale by 2025.
Flashback: Initially a division of Postmates, Serve was acquired by Uber in 2020, and spun out of the ride-hailing company in 2021.
Go deeper