CommentSold consolidates live commerce with Popshoplive acquisition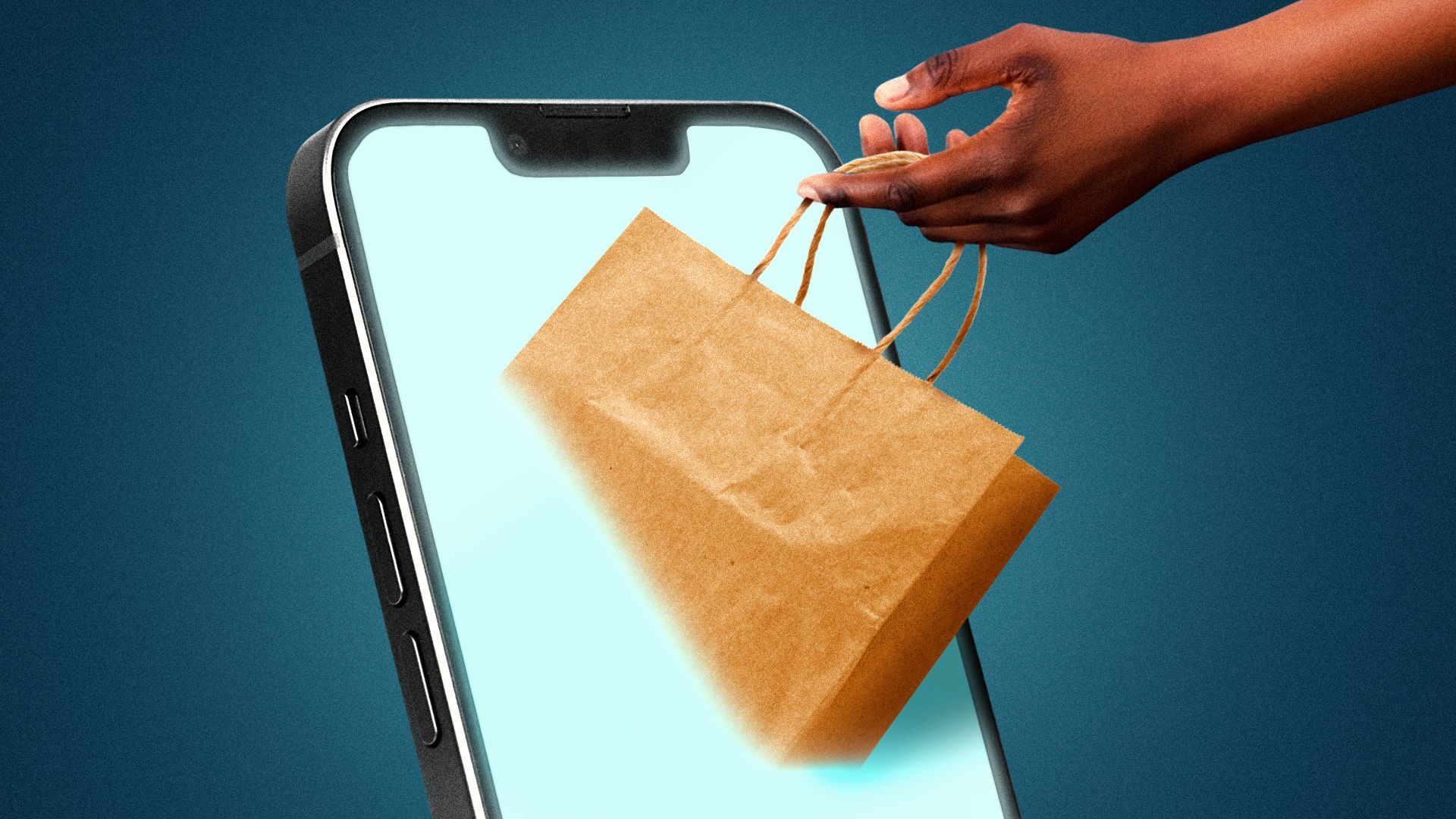 CommentSold, a Los Angeles-based live commerce tech provider, is acquiring the assets of live streaming marketplace Popshoplive, the two companies' CEOs Gautam Goswami and Dan Dan Li tell Axios.
Why it matters: The deal further solidifies CommentSold's positioning as the largest provider of live-selling technology.
It generates $3.8 billion in gross merchandise value (GMV) and Popshoplive will add to that amount.
Terms of the transaction were not provided.
Details: CommentSold provides what Goswami describes as a robust backend, while Popshoplive provides an intuitive, user-friendly frontend.
Popshoplive was looking to raise money last year to build out its backend when it was approached by Goswami during the holiday season, Li says.
Simultaneously, CommentSold wanted to build a frontend experience, Goswami says.
Rather than spend the next few years and tens of millions of dollars to build out those respective capabilities, the two decided to join forces.
Of note: Popshoplive investors — which include Benchmark, TQ Ventures, Mantis VC, Access Industries, SV Angel, Floodgate, Abstract Ventures and Long Journey Ventures (in addition to several celebrities) — will receive equity in the combined company.
CommentSold will acquire the target's assets, not the company itself.
Goswami and Li pointed to a volatile marketplace and declined to comment on valuation, but noted no money was raised or exchanged hands to finance the deal.
Zoom in: The deal closed a month ago, assisted by financial advisers Evercore and Oppenheimer — and the companies are already in integration mode.
Popshoplive will be rebranded Popshoplive, powered by CS.
Customers of each will now have access to a range of products, including website-building tools, fulfillment, and drop shipping
Catch up fast: CommentSold received an investment from Permira in 2021, and the PE firm will continue to satisfy the retail tech provider's capital needs, Goswami says.
The intrigue: CommentSold is partnering with social media platform TikTok on live selling.
"They have the eyeballs, we have the infrastructure," Goswami says of the partnership.
CommentSold will charge platform fees while TikTok will charge transaction fees, he says.
Ideally, users will develop direct relationships with the sellers they discover on social media, Goswami adds.
Flashback: CommentSold has also expanded its live-selling offerings with Videeo, a white-label solution for Shopify brands that want to add live video to their existing e-commerce stack.
What's next: CommentSold and Popshoplive will host a launch party on Sept. 22 in Los Angeles for creators and sellers, Goswami and Li say.
Further out, CommentSold sees more consolidation in the live commerce space. As it grows globally in 2024, it may make overseas acquisitions of retail tech companies, Goswami says.
Go deeper