Coca-Cola's new sustainability fund tackles bottlers' carbon footprint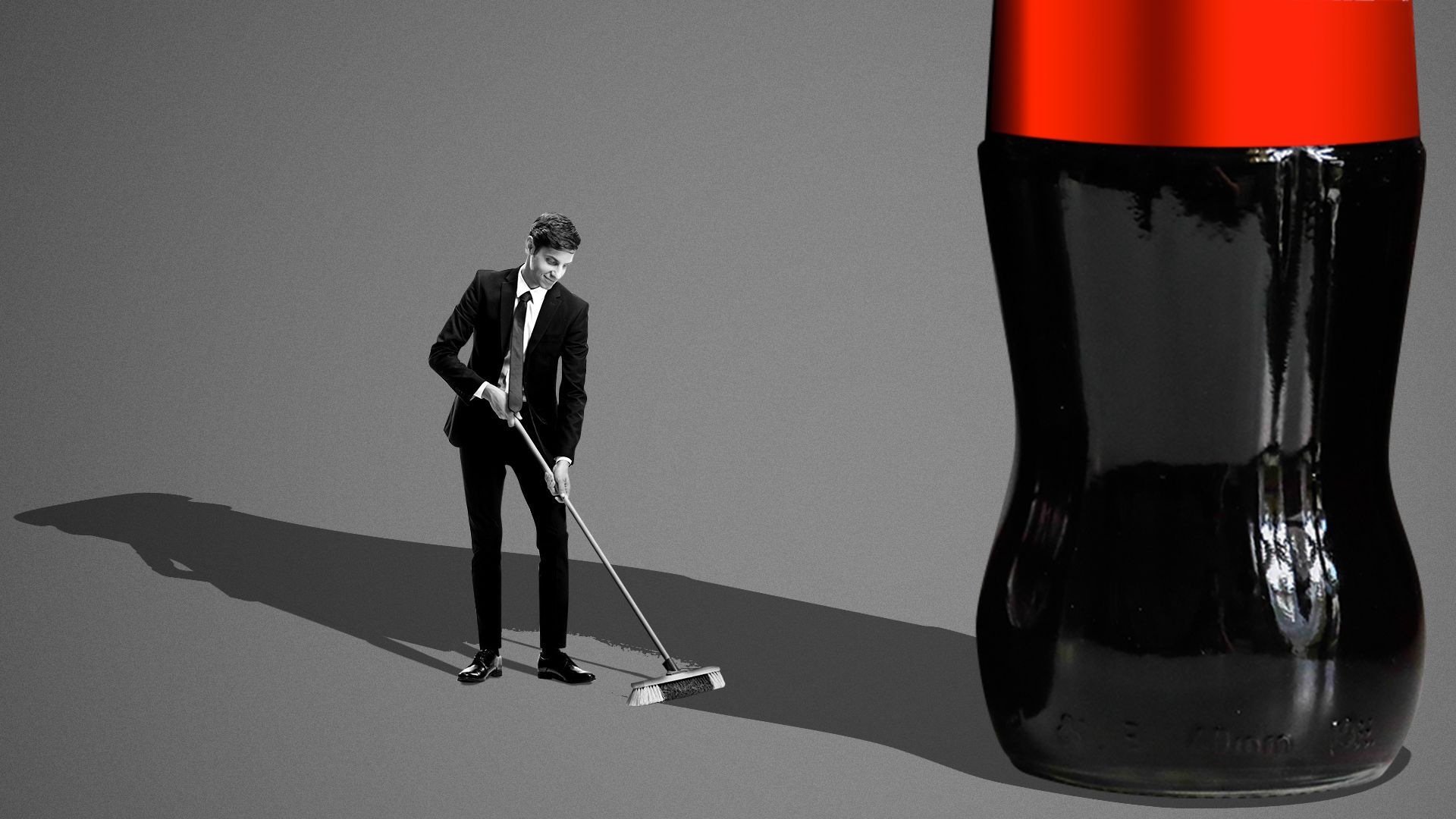 Coca-Cola and eight bottling partners are teaming up with Greycroft Partners to launch a new fund focused on reducing its carbon footprint.
Driving the news: The Greycroft Coca‑Cola System Sustainability Fund secured $137.7 million last month, with Coca-Cola and its bottlers committing around $15 million each.
The eight bottlers represent close to half of Coca-Cola's system volume globally, the company said.
The investments will focus on finding sustainable solutions in packaging, heating and cooling, facility decarbonization, distribution, and supply chain.
How it works: Greycroft will manage the fund, the first endeavor of its kind for the New York-based venture capital firm, which typically invests in consumer and enterprise software companies in the seed-to-growth stage.
The partnership allows it to develop a sustainability approach with "a very clear lens that we can dig into…by partnering and understanding what the Coca-Cola systems' needs are," Greycroft managing partner Dana Settle tells Axios.
The aim is to find companies in market and already conducting test pilots, so Greycroft's fund can "help them navigate the system to get additional deployments and really scale from there," Settle says.
The ability to scale is important given the breadth of Coca-Cola's supply chain.
Zoom in: The fund will look to invest in companies that are at the point of commercialization.
The fund plans to invest roughly 60% of its capital in growth-stage companies, investing between $5 million and $15 million depending on the round.
"It doesn't really matter what the round size is, because what we're looking for is to be able to invest," Settle says.
She envisions being able to lead rounds, follow others, or partner with other funds and strategics.
Meanwhile, the fund will also invest in very early-stage companies that are past the lab stage but have exciting tech solutions that could break out, she says.
It could deploy anywhere from half a million to a couple of million dollars in capital to those startups.
Zoom out: Oftentimes sustainability solutions are siloed and localized, Settle says.
For instance, the ability to deploy artificial intelligence can be limited in an area where historically, the compute power hasn't been there, she says.
Therefore, "we're really trying to navigate to find where that commonality is."
"There will be an opportunity to deploy things broadly because we have bottlers from Europe, Latin America, North America and Asia," she says.
Go deeper