The FTC wants to turn back the clock on antitrust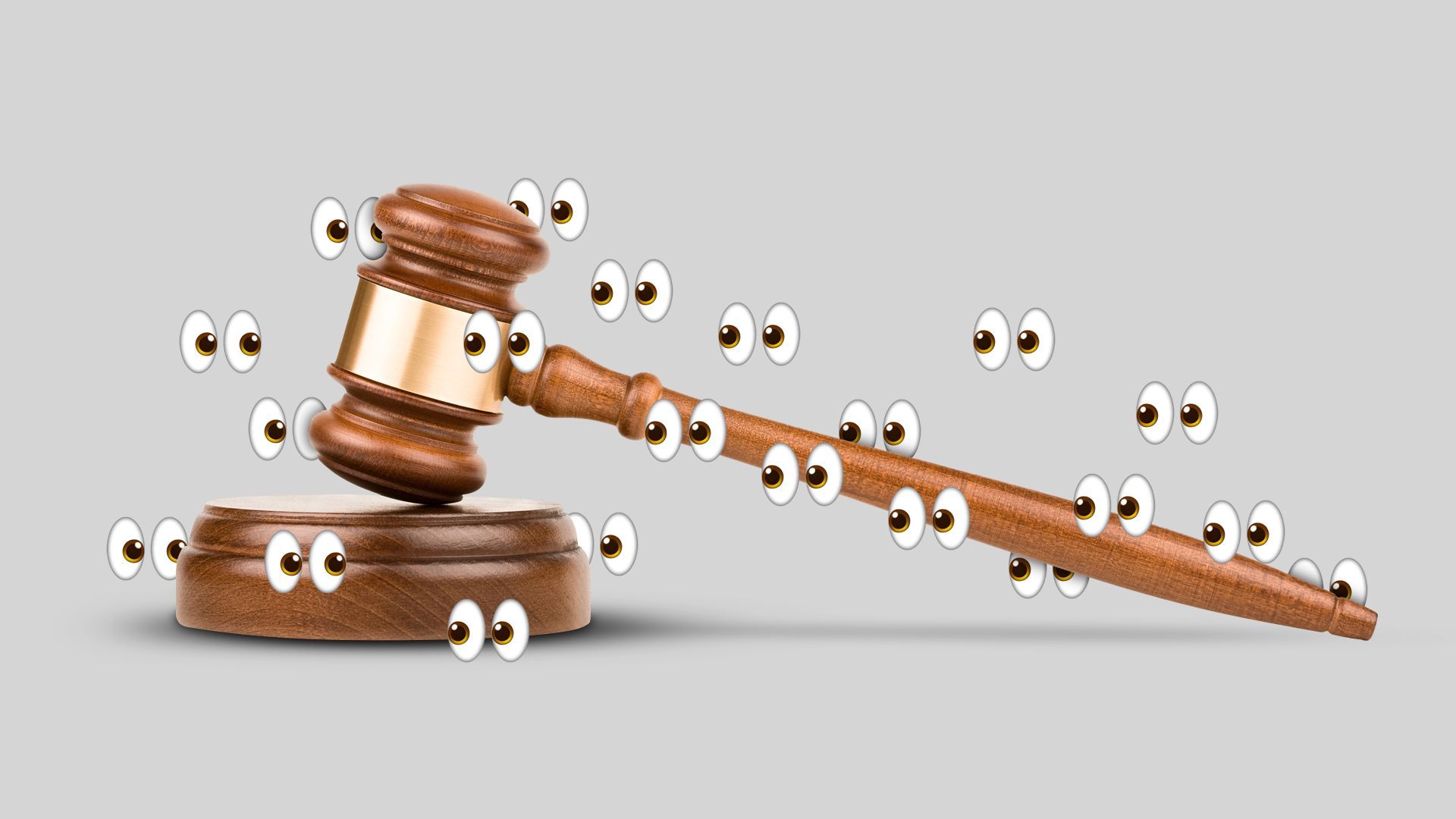 The Federal Trade Commission wants to return antitrust enforcement to a time when it was about protecting small businesses from large ones, a source close to the FTC says.
Why it matters: The debate over whether the FTC challenges or approves the combination of Kroger and Albertsons has been based on legal precedents set since the 1970s.
Flashback: Those precedents — which focus antitrust enforcement on consumer welfare and economic modeling — were influenced by legal scholar and former appeals court judge Robert Bork.
Yes, but: The FTC wants to argue that using economic modeling to judge mergers' impact on consumers has failed to preserve competition, the source says.
Along those lines, the Department of Justice and FTC recently proposed new merger guidelines, with officials at those agencies claiming they are based on statutes and case law.
Of note: Under the aegis of chair Lina Khan, the FTC has become more aggressive in challenging companies on antitrust concerns.
Brian Albrecht, chief economist at the International Center for Law & Economics, predicts the FTC will challenge the deal in court, but it will be approved based on precedents.
Precedents suggest the transaction would be assessed through the lens of traditional market definitions, competition within local markets, and which retailers are or are not considered competitors.
Between the lines: While industry watchers like Albrecht predict the transaction gets completed, the source close to the FTC says that view disregards considerations like protecting small businesses.
A second source close to the merger says these concerns are evident in the merger guidelines.
"We see strands of that in the new merger guidelines from case law from before we were born — but that doesn't mean they're not valid," the source says.
However, the source notes, merger cases don't tend to make it to the Supreme Court because termination dates typically will precede them.
Be smart: The FTC "has a hard row to hoe" to convince the courts that a deal such as this hurts small businesses, subsequently reversing decades of precedents, the second source says.
The new merger guidelines may be considered transitory and thus could be moot if and when President Biden leaves office, the source explains.
The guidelines have to be viewed as a permanent shift, the source adds, noting that previous changes such as one in 2010 had buy-in from both parties.
The bottom line: As Albrecht previously told Axios, the new guidelines are not law and the courts will ultimately decide whether to accept them.
Go deeper