Zevia is studying potential of distribution partnerships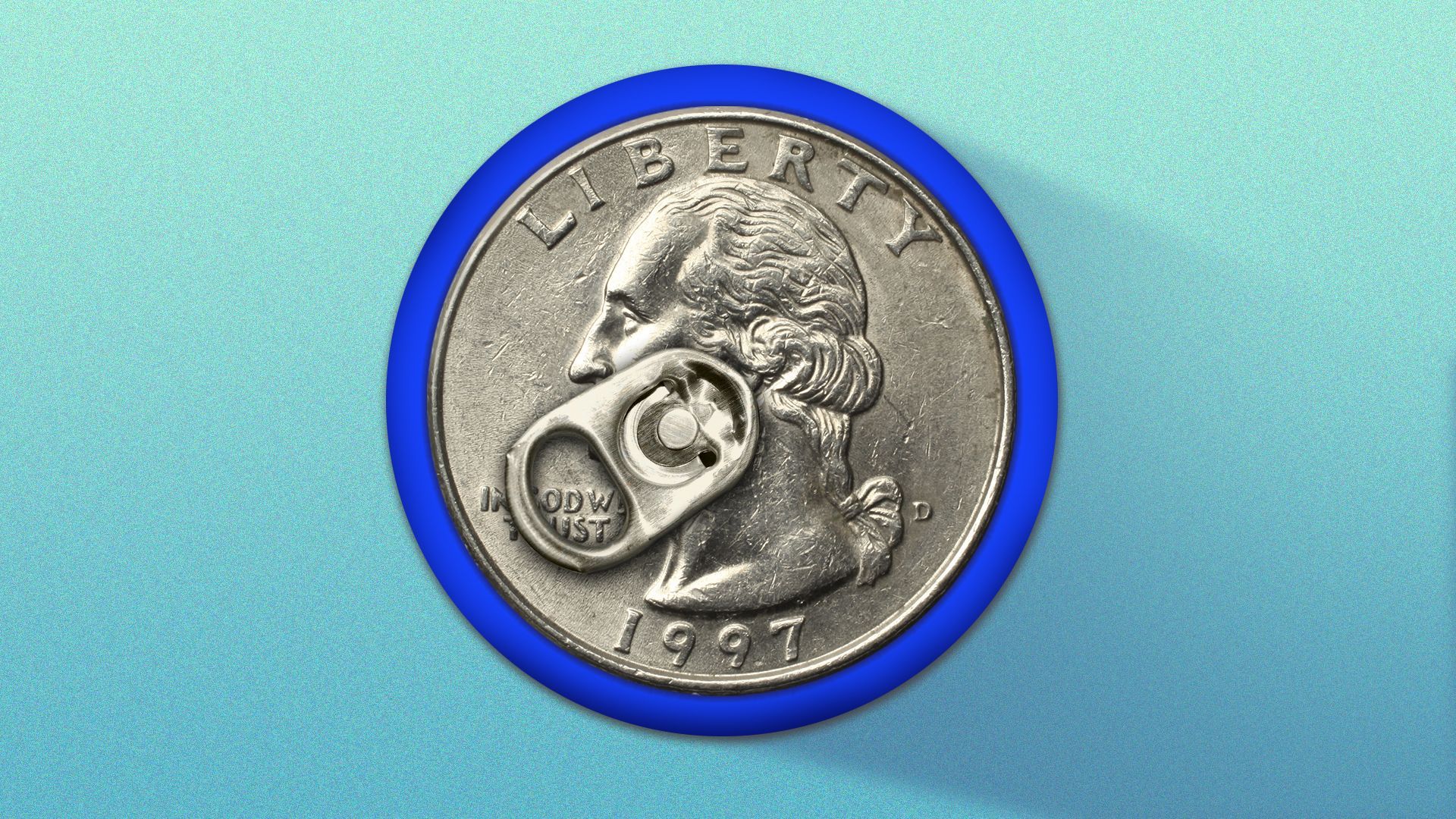 Zevia (NYSE: ZVIA), the maker of natural, zero-sugar beverages, is doing its "homework" to bring aboard a new distribution partner, CEO Amy Taylor tells Axios.
Why it matters: The company sees a big opportunity to expand into convenience stores, where it can get consumers to try its cold single-serve drinks.
Of note: In addition to being sold online, the brand is nationally distributed in Target and in 90% of grocery stores.
Details: Zevia wants to take its base business — multi-packs, grocery distribution and natural beverages — into cold singles to drive trial, Taylor says.
To do that, Zevia will need to evolve its route to market to be competitive in the convenience store channel, likely requiring a partner.
The beverage maker is exploring hybrid models, in which it may use a combination of brokers and partnerships depending on geography, category or channel.
Obvious candidates include big beverage players, but Taylor says snack food businesses and noncompetitive beverage companies like beer businesses could fit.
Zevia could also partner with a large convenience store chain that would not require direct store delivery (DSD), she adds.
What's happening: "We are doing our homework right now, which includes having some exchanges with potential partners," Taylor says.
A partnership could involve an investment or exchange of equity, Taylor notes.
Taylor noted the company uses consultants and has a scrappy in-house team, declining to disclose exactly who is providing the company with financial or legal advice.
Zevia could reasonably make a decision within 12 months, pointing to an "exciting" 2024, she adds.
What they're saying: "You can take an established business that has immediate returns for you, and increase your profitability and revenue per stop, if you think of it that way," Taylor says.
Taylor says Zevia excels at blending natural ingredients with carbonation to address the bitterness of stevia, resulting in a great-tasting product.
Its shoppers, according to data it has studied, are also buying items like Doritos and Oreos, underscoring the brand's mainstream appeal.
By the numbers: With a market capitalization of $260 million, Zevia is considered the No. 1 soda in the natural channel and in e-commerce.
"We are increasing our path to profitability as a foundation before scaling to the degree that something like convenience and global distribution would indicate," Taylor says.
Net sales increased 13.8% year over year to $43.3 million and the company has seen a 30% CAGR over the past decade-plus.
What's next: Zevia has its eye on energy drinks and tea, Taylor says.
Editor's note: This story has been corrected to note Taylor said  you can increase your profitability and revenue per "stop," not per "stock."
Go deeper