Diageo and Distill Ventures toast 10-year partnership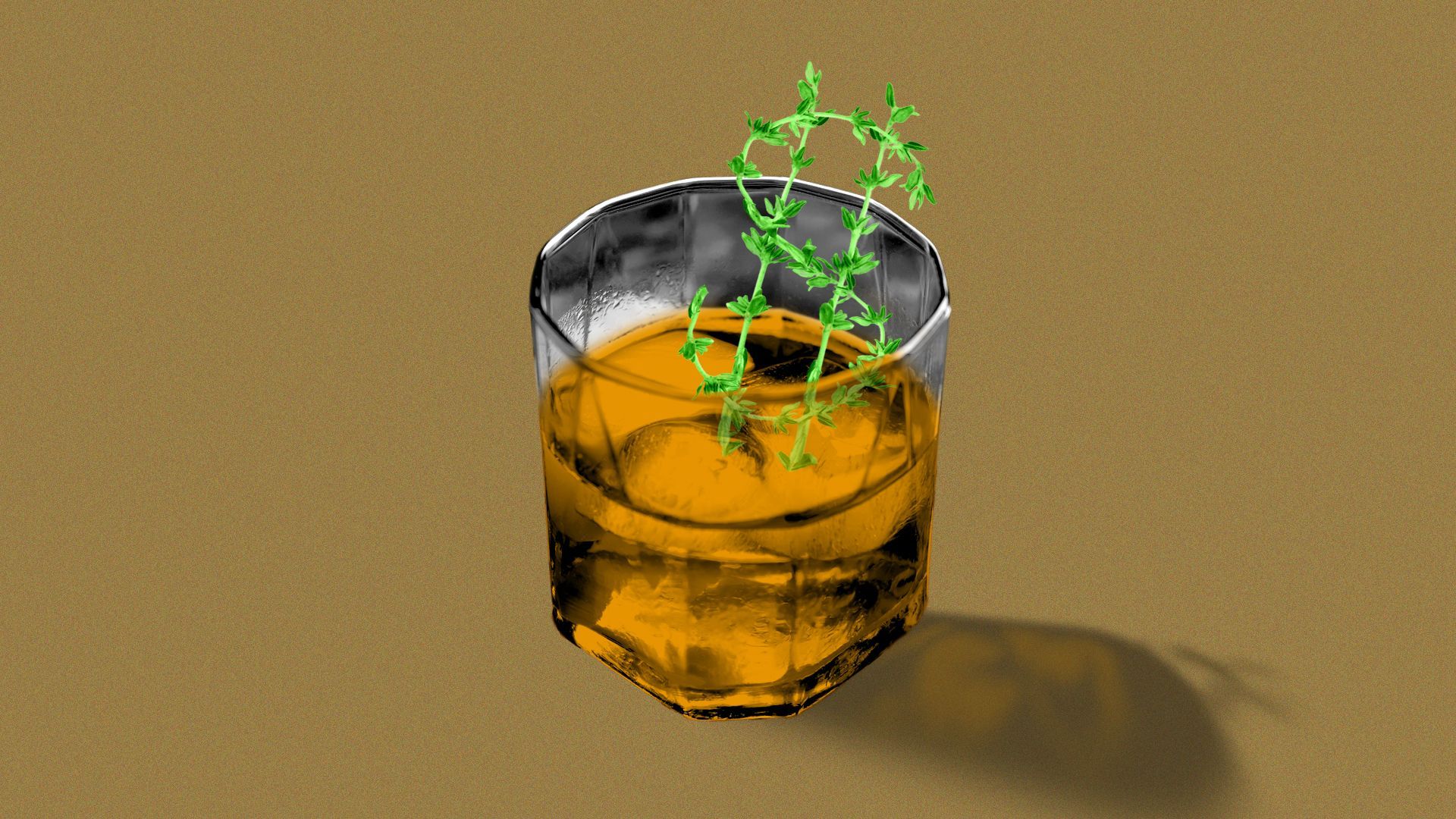 A decade ago, spirits conglomerate Diageo exclusively partnered with strategic advisory firm Distill Ventures to create what was the first drinks accelerator for spirits.
Why it matters: That partnership is central to Diageo's M&A strategy, at a time when competition among conglomerates for liquor brands has intensified.
What they're saying: "It's quite a big part of our acquisition strategy. We're able to participate in these emerging spaces early on," says Eugene Khabensky, VP of global ventures at Diageo.
"We're looking for brands that will be meaningful to Diageo and we're looking for brands that will be here long after we are," says Khabensky, pointing to labels like Tanqueray, Guinness and Johnnie Walker.
"There's a ton of competition out there, so we are really looking for those brands that are able to cut through," he says.
What's happening: Diageo invests off its balance sheet in brands that are premium, high growth and can be scaled, Khabensky says.
But it's not a fund structure with a specific amount of money allocated, he says.
Specific categories Diageo and Distill are focused on include whiskey, tequila, agave, mezcal and nonalcoholic.
Brands can be anywhere from a pre-launch stage to those that have been around from 10 to 15 years.
For the companies that it invests in, Diageo has a call option and is the exclusive investor.
Details: Distill is headed by CEO Heidi Dillon, who speaks with Khabensky multiple times a day.
The firm helps Diageo construct an investment strategy and identify founders, brands and categories in that space, Khabensky explains.
Distill advises those investments via a 30-person team comprising industry generalists and experts in e-commerce, digital marketing and trade marketing, he says.
Both Khabensky and Dillon proactively search for opportunities globally, interfacing with 500 to 1,000 founders per year.
Zoom in: One of the partnership's success stories is its investment in Australian premium cold brew coffee liqueur Mr Black about seven years ago before it launched, Dillon says.
The brand tapped into the global coffee culture phenomenon which has in turn fueled the rise of the espresso martini as one of the most popular cocktails.
Mr Black was then acquired by Diageo last September for an undisclosed price.
Other examples of promising investments include nonalcoholic spirits brand Ritual Zero Proof.
To date, five of the companies Diageo has invested in with Distill have been acquired.
By the numbers: Since 2013, Diageo and Distill Ventures have invested more than £245 million in over 35 drinks brands globally.
Flashback: Distill Ventures, which is an independent company, was founded 10 years ago by Frank Lampen to specifically partner with Diageo to advise the liquor giant's investments in emerging alcoholic and nonalcoholic spirits brands, Dillon says.
The bottom line: "Anything we invest in we do so with the idea of acquiring it," Dillon says.
Go deeper