VRAI starts first phase of diamond foundry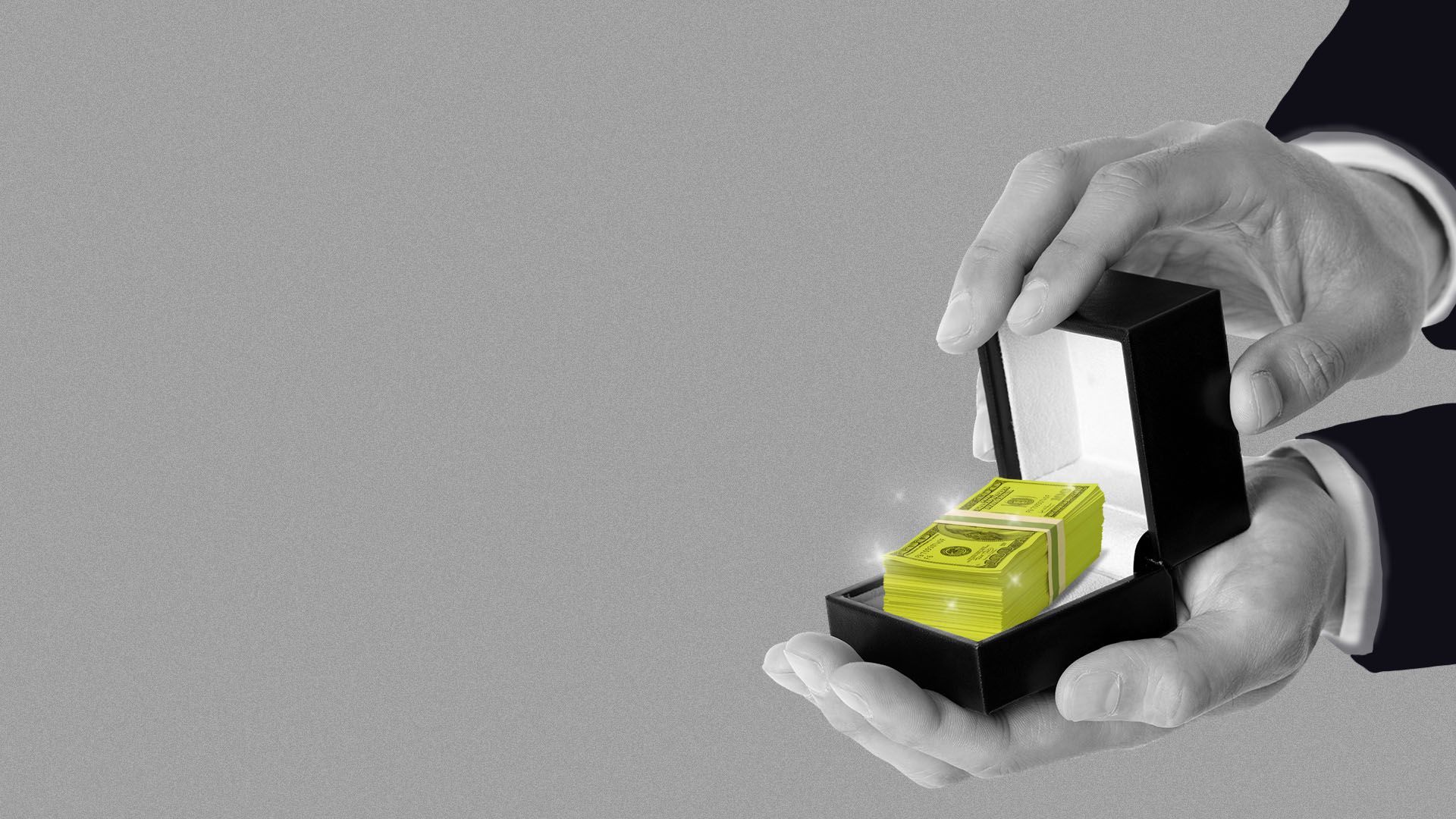 Jewelry maker VRAI and parent Diamond Foundry have begun construction of a new diamond foundry in Spain, President Mona Akhavi tells Axios exclusively.
Why it matters: When the factory comes online in 2025, it will produce 20 million carats of rough synthetic diamonds per year, moving VRAI into capacity levels that rival peers like De Beers.
Of note: De Beers mined more than 34 million carats of diamonds last year, while Diamond Foundry currently has the capacity to produce 3 million carats per year at its foundry in the state of Washington.
Details: The San Francisco-based, DTC lab-grown diamond producer is in the process of building the foundry, which carries roughly an $800 million price tag, Akhavi says.
The initial investment in the plant was €245 million, €120 million of which was provided by the Spanish government via its Ministry of Industry's Productive Industrial Investment Support Fund, she explains.
The company also received €80 million in grants from the European Union, Diamond Foundry CEO R. Martin Roscheisen says.
There is a second and third stage planned, however, that will begin construction in 2026. That part of the expansion will be funded in part via cash flow and grants, Roscheisen says. "If we used funds for this, it'd be simply bank debt rather than equity."
To ensure it has an ample supply of energy, it is being built near a solar power farm.
Meanwhile, though VRAI is a digital-first business, it is expanding its physical footprint this year to 17 showrooms from 13, Akhavi says.
Boston and Florida are locks for two of those locations, where customers can directly interact with the brand, while Texas and the West Coast are candidates for the other two, she notes.
What we're watching: When the foundry comes online in 2025, the company could begin to weigh its exit options.
Near term, distress in the segment will likely lead to consolidation.
Catch up fast: Diamond Foundry has raised a total of $315 million in financing to date from firms such as Fidelity, which is its largest investor, Akhavi says.
According to PitchBook, the company last raised money in 2021 at a $1.8 billion valuation.
The bottom line: "This is a very capital-intensive technology and business to run," Akhavi says.
Funding, operating efficiencies and scale are necessary not just to succeed but also to survive, she says.
One fun thing: Actor Leonardo di Caprio is an investor in and adviser to Diamond Foundry.
Editor's note: This story and headline have been updated with comments from Martin Roscheisen, who clarified they are not currently seeking financing for the first phase of the construction, but will raise additional funds for the second and third phases. Mona Akhavi's title was also corrected to show she's president of VRAI, not CEO.
Go deeper