True Classic moves into women's closets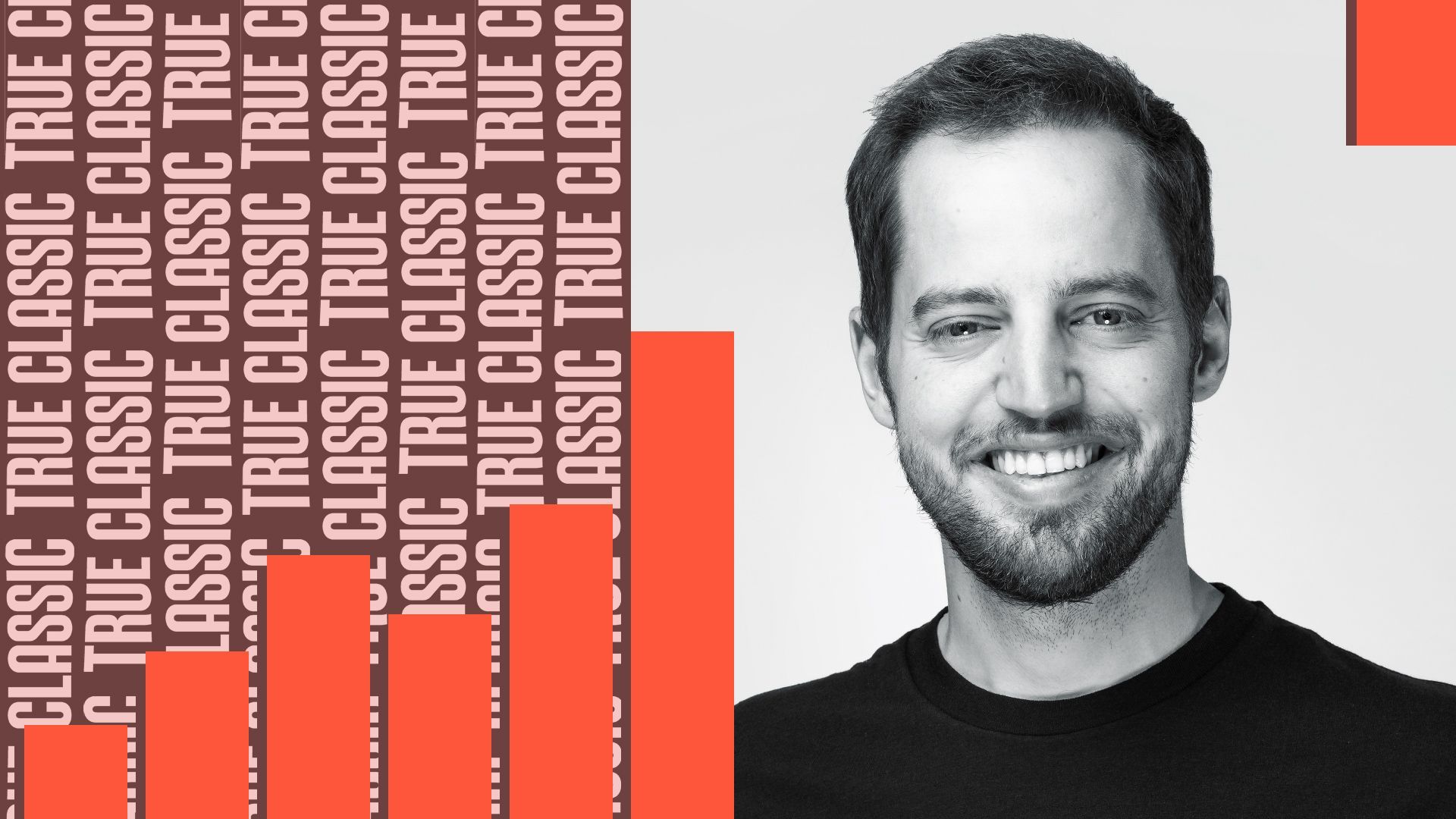 True Classic is moving into the women's aisle in its quest to provide the quintessential T-shirt, president Ben Yahalom tells Axios on the sidelines of GROW NY.
Why it matters: As conscious consumption rises, companies that are "sticking to the basics" are seeing success.
Catch up fast: Founded in 2019, the Los Angeles-based company started with one SKU — the men's tee — because men typically have a hard time finding the right fit at the right quality and price point.
Men were an underserved community, given the dearth of menswear brands that are size-inclusive, according to Yahalom.
The company recently expanded into full men's apparel, with 15 categories including jackets, shirts, activewear, chinos and jeans.
What's next: The company is focused on three levers: product expansion, channel expansion and market expansion, Yahalom says.
The company plans to drop new products at least quarterly — and next year, True Classic plans to move into womenswear.
Some women are wearing True Classic shirts as a unisex offering currently because they like the fit, the fabrication, and the way it feels, Yahalom says.
What the company has found is that many women aren't necessarily satisfied with the basics companies that are out there and they don't have a "favorite T-shirt," he says.
By the numbers: The company just crossed 3 million customers, Yahalom says.
Its top-line revenue last year was $150 million, and the company is continuing to grow in the single, double digits and is doing so profitably, he adds.
Zoom out: True Classic has moved from serving only U.S. customers to shoppers in over 190 markets worldwide.
The company plans to add distribution centers in markets like Canada, the U.K., and Australia.
True Classic will also add more channels, including TikTok shops, the Shopify Shop app and Amazon.
The company is working with Leap on its five retail store locations, two of which are in Chicago and the rest in Washington, D.C., San Jose and L.A.
Between the lines: The company says it's in a good financial position to power its expansion.
"We strive to acquire customers at a true breakeven," Yahalom says, allowing it to scale without the need for much cash to do so.
Meanwhile, True Classic isn't actively seeking outside investment or an exit, he adds.
Go deeper