Shopping app Checkmate raises $15M Series A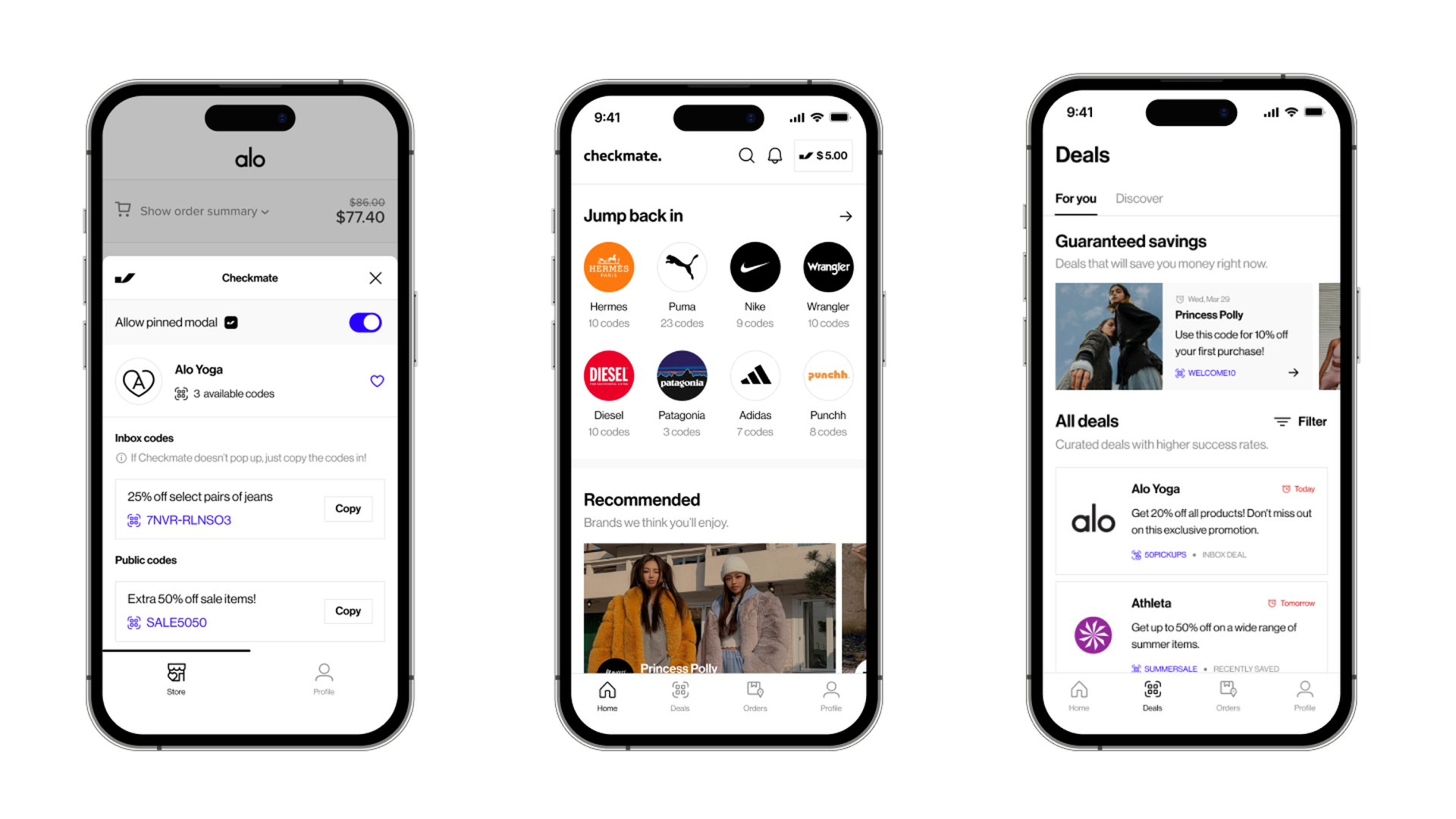 Checkmate, a provider of digital shopping tools, raised a $15 million Series A round led by GV (Google Ventures), the company's co-founders Rory Garton-Smith and Harry Dixon tell Axios.
Why it matters: The startup's initial focus is customizing savings for each user to help brands acquire customers comes as tech giants Google and Apple enact privacy changes.
The ultimate destination, however, is to personalize the entire end-to-end shopping experience, GV partner Frédérique Dame tells Axios.
Details: GV is joined by investors Mantis VC (The Chainsmokers), Common Metal, BDuck Capital and Black Angels Group.
Existing investors Wischoff Ventures, Fuel Capital, Blackbird Ventures, F7 Ventures, Night Capital and Scribble Ventures are also participating, as well as reality star Paris Hilton.
Proceeds will be invested in new hires and marketing and to satisfy the startup's capital needs for the next two-to-three years, the co-founders say.
Previously Checkmate raised a $5 million seed round last September.
What they're saying: "When you understand what makes someone tick, there's better conversion at checkout. It's a win, win for everyone," Dame says of Checkmate's technology.
Providing every shopper with the same discount code isn't going to be as effective as tailoring an incentive to a particular shopper's needs, she says.
One customer, for example, may want free shipping, while another may want a discount on products from their favorite sneaker brand.
Checkmate not only provides savings, but it also adds discovery to the shopping experience, Dame adds.
How it works: Checkmate leverages the hundreds of thousands of followers it's amassed across social media platforms such as TikTok.
For now, it is laser-focused on the female Gen Z consumer and has reeled in about 400,000 users on Apple's app store, with 55,000 of those active on a daily basis.
Via affiliate networks, Checkmate gets paid a high single-digit commission per transaction.
By the numbers: When it launched the app last fall, there were initially 100,000 sign-ups per hour.
That was how the startup got on investor GV's radar, the co-founders say.
It generates very roughly between $2 million and $5 million per day in GMV.
Go deeper