Soupergirl raising a Series A extension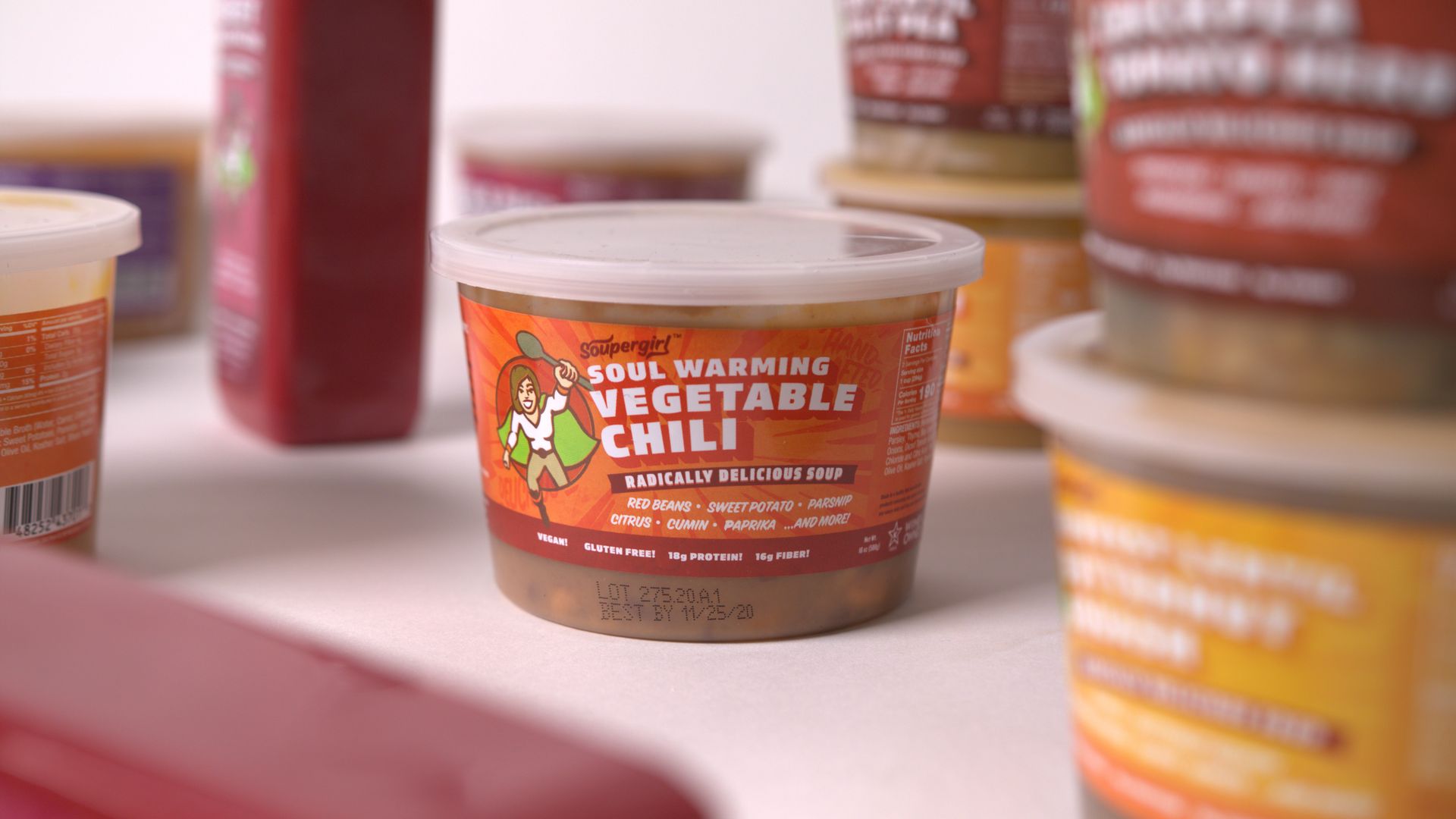 Soupergirl, a maker of refrigerated fresh vegan kosher soup with a focus on fair labor practices, is raising a $1 million Series A extension, CEO Sara Polon tells Axios exclusively.
Why it matters: There are a number of impact investors looking to put their money to work to make a difference, and food is one of the biggest areas impact investors "can make a splash," Polon says.
What's happening: Soupergirl is in discussions with female-focused impact investors and will invest the proceeds in improving margins, such as buying equipment to cut manufacturing costs.
The round should get the business to its next raise in early 2025.
Catch up fast: The company raised a $2 million Series A round led by Arborview Capital in 2020.
Polon founded Soupergirl with her mother, Marilyn Polon, who is behind the recipes, in 2008.
It just moved into its own, new production facility in Lanham, Maryland.
What's next: Soupergirl, whose top-selling products include different flavors of tomato gazpacho, is working on a watermelon version, Polon says.
Currently, consumers can buy the product in some 400 retail locations in the mid-Atlantic and the South in banners such as Whole Foods and Kroger.
That will expand to 600 by the end of the year, she says.
The company is planning significant expansion next year into food service, retail and product development, Polon adds.
Of note: Labor issues — from shortages to working conditions — have rankled consumer packaged goods companies since the pandemic's onset.
Soupergirl, which is based in the Washington, D.C. area, has had several of its products certified by the Fair Food Program.
It's a result of sourcing ingredients from farms that adhere to humane labor practices, Polon says.
The Fair Food Program is different because there is accountability and a process for workers to file complaints, she says.
The bottom line: "It's important to understand that with the new facility, we are poised to be the next big player in the soup industry and the food world will be better because of it," Polon says.
Go deeper