Beauty manufacturing primed for M&A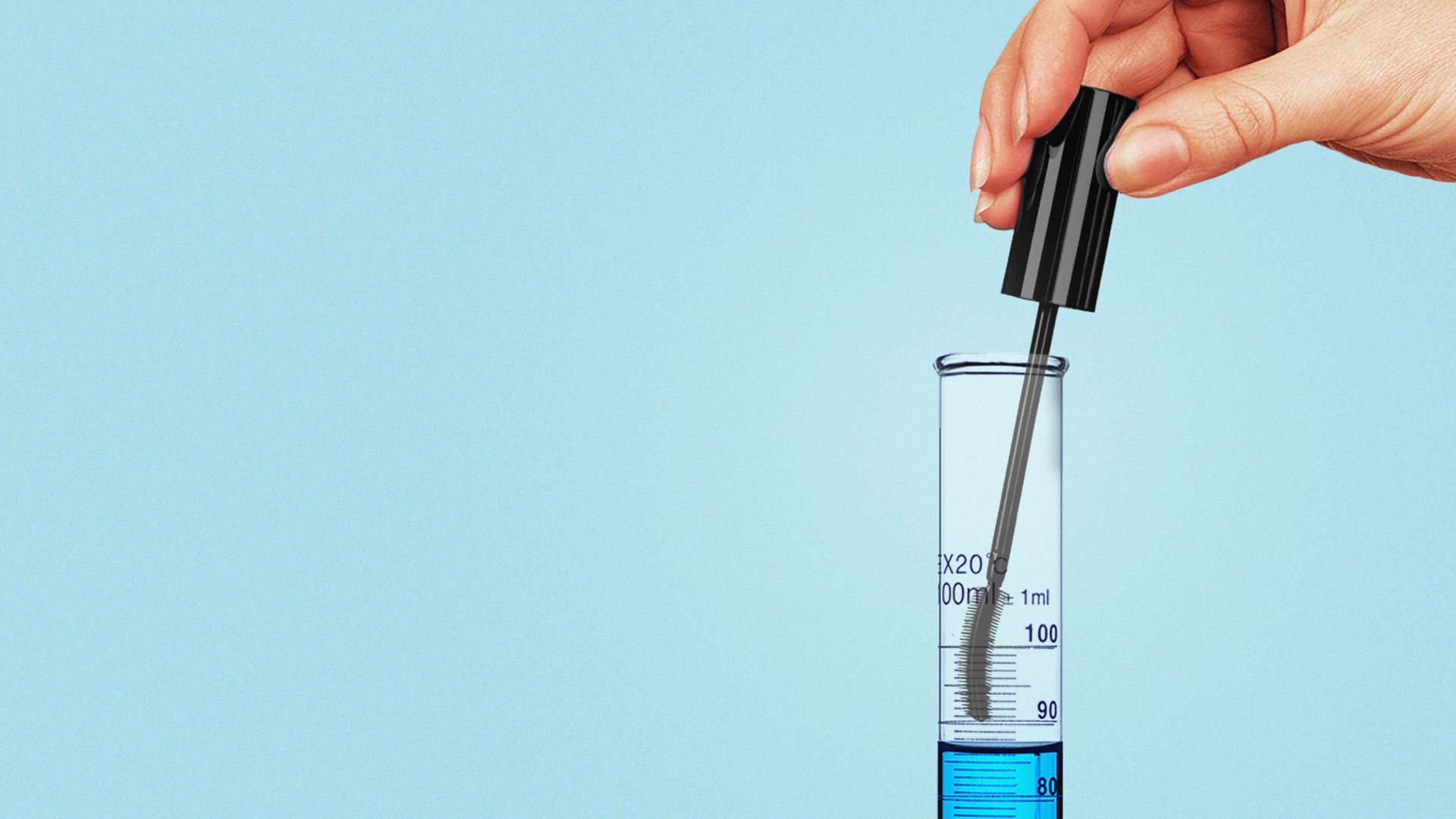 Beauty manufacturing is set to become a dealmaking hotspot.
What's happening: Insiders at the Beauty Independent Dealmaker Summit in New York this week say private equity and strategics are on the hunt for brands with longevity.
What they're saying: "Anytime you go into a highly fragmented category, where margins increase in size and scale, and diversification is very strong ... you really have an industry that's ripe for disruption," says Lindsay Carlson, the managing director of consumer and retail at William Blair.
"We're seeing this happen, real time, in the beauty and manufacturing space today," she adds.
Established health and beauty players tend to focus on sales, marketing and R&D. For the rest, they outsource, she says.
On the other side, there are small, emerging brands trying to professionalize "earlier than ever," with heavy dependence on contract manufacturers to get their ideas to the shelf.
Plus: "You have retailers in the space who are looking for brands to increase their offerings, and to bring in a speed to shelf," she says.
This drive is solidifying contract manufacturers' place in the space, she adds.
What's next: Private equity primarily dominates the space, Carlson says, but she also sees the IPO market thawing.
"We are seeing activity on our side real-time of equity markets opening and IPOs will be happening as early as this summer," she says.
"That is a very likely avenue for some of these large players to proceed," she says.
State of play: Over the past year, there were a number of notable deals in beauty manufacturing.
In April, Truarc Partners, a middle-market private equity firm, invested in Trademark Cosmetics, a formulation and manufacturer of beauty and personal care products.
Royal DSM and Fermenich announced a tie-up merged the Dutch chemicals company, which plays in the consumer goods space, with Ferminch's formula and ingredients.
San Francisco-based investment firm Knox Lane acquired a majority stake in Elevation Labs, a formulator and manufacturer of premium skincare, hair care and color products.
Private equity firm KKR closed an investment with kdc/one, Canada's manufacturer of beauty, personal care and home care products for an undisclosed sum.
Go deeper