Loyalty becomes retail imperative as consumers scale back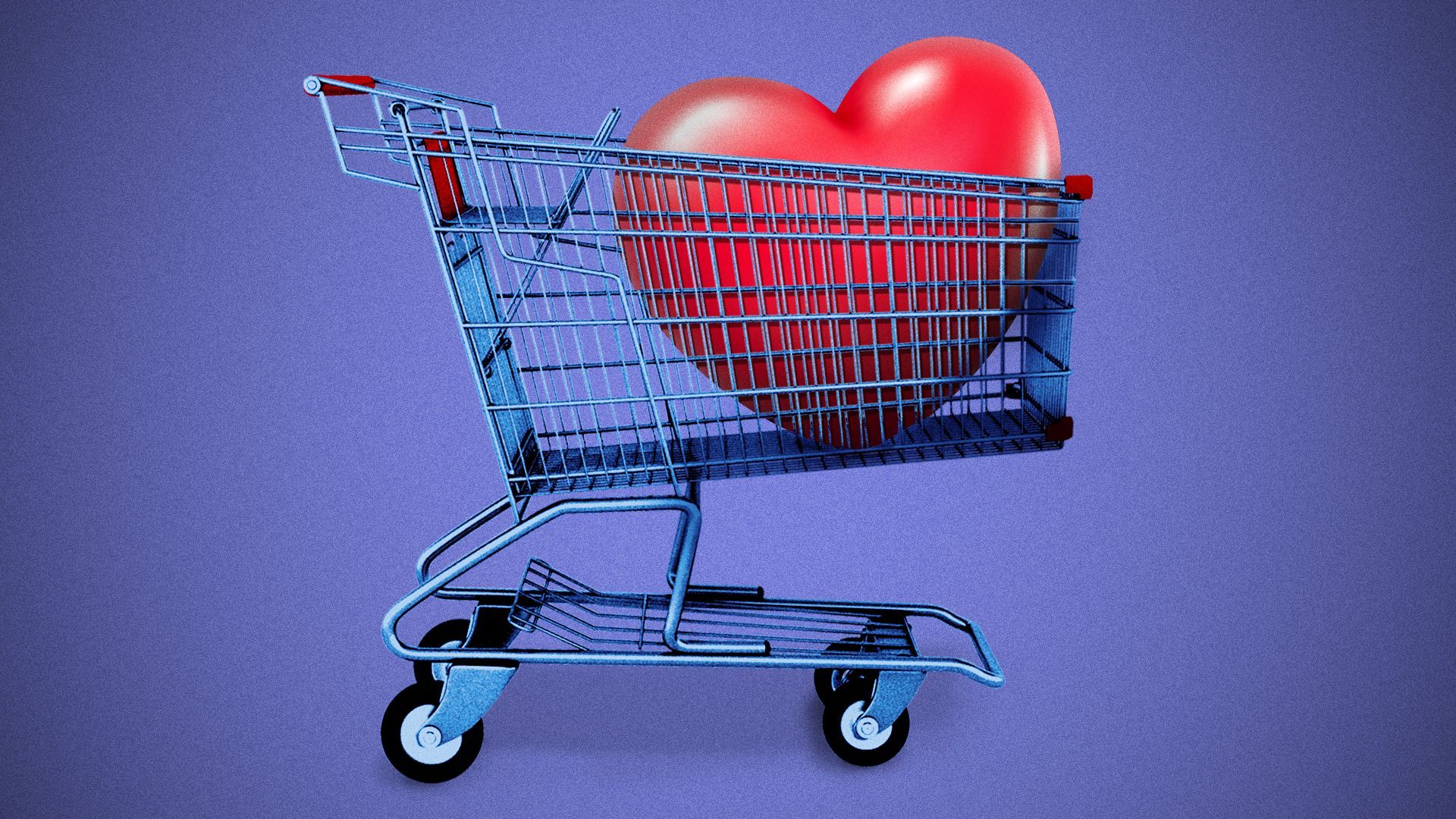 With affordability weighing on consumers, retailers need to find ways to win and retain customers, EY global consumer leader Kristina Rogers tells Axios.
Why it matters: Around 35% of global consumers say that affordability is their top concern, an increase of 10 percentage points from October, according to the EY Future Consumer Index.
What they're saying: The higher cost of living is really affecting consumers' spending decisions globally, Rogers says.
"Loyalty is waning," but it can be an area where retailers can improve, Rogers says. Part of the issue is the erosion of trust in brands, she says.
People used to care about brands because of their status or because they believed the products had better functionality, but that isn't the case anymore.
By the numbers: More than a third of consumers say they plan to spend less on clothes, per EY.
About 44% say they'll buy less take-out food.
Nearly half say they will only spend on essentials.
The survey had 21,000 respondents across 27 countries.
What's next: Retailers need to take stock of where they are with their brand and what level of trust consumers place in it, Rogers says.
There's a more ready acceptance of technology and data sharing if there's a "fair exchange" when it comes to making consumers' lives better, easier and more personalized.
This is part of building the relationship that retailers need to do to keep consumers loyal.
Retailers need to address consumers getting wiser about issues like greenwashing and "shrinkinflation," which can undermine loyalty efforts.
Context: Consumers are scaling back and they're making substitutions, Rogers says.
"We're seeing a lot more appeal of lower-end brands and private-label brands," she says.
This is even the case with more sustainable brands, which tend to be more expensive, she says, adding there's an intention gap between wanting to buy more sustainably while considering the wallet.
People are much more willing to try out products and stick with them if they can do the job at the right price point.
"People are just not feeling as much pressure to keep up with the Joneses," she says.
Go deeper