Overstock says its asset-light model is the way to go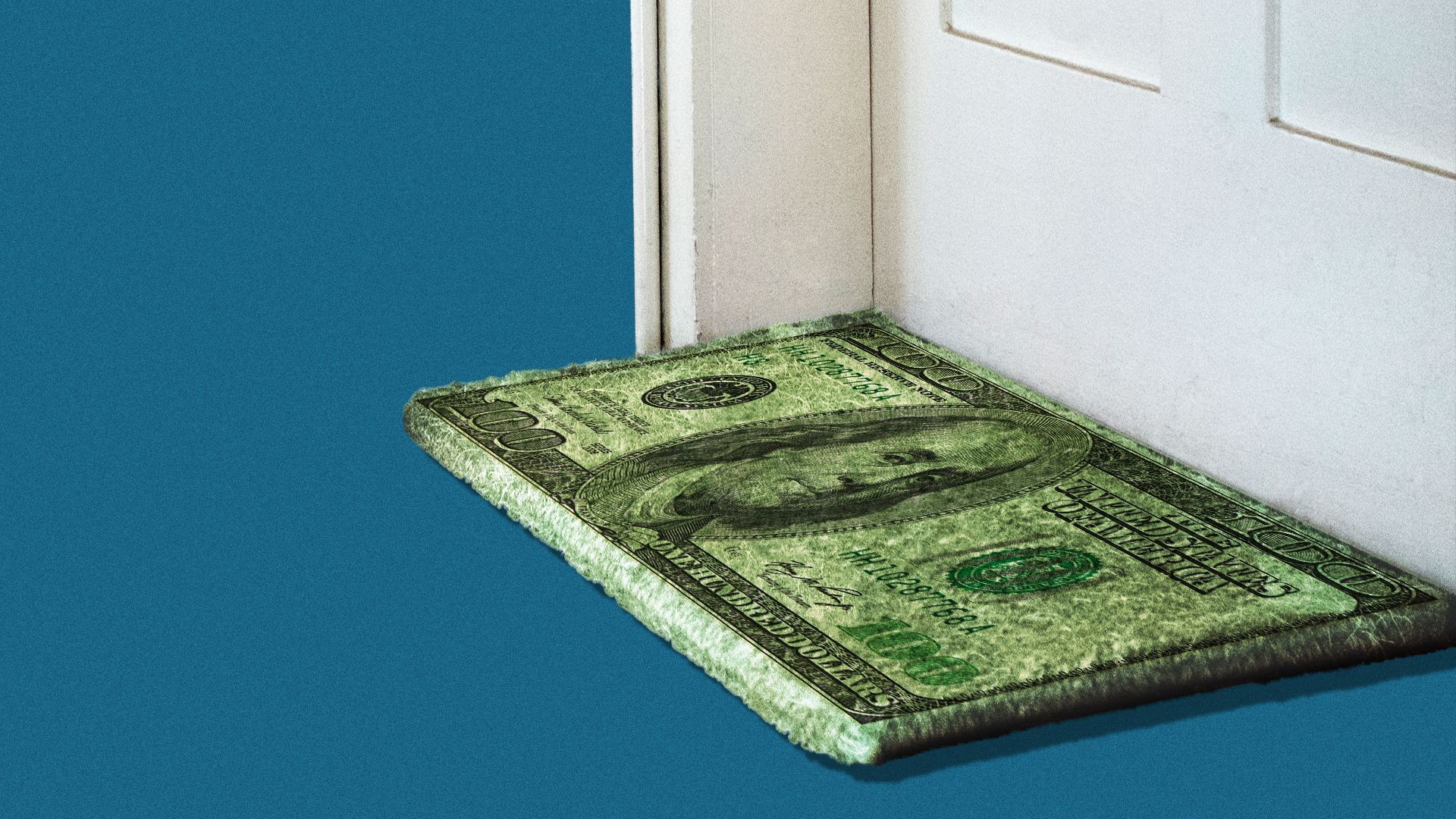 Overstock CEO Jonathan Johnson says the home decor and furnishing retailer is committed to a pure-play e-commerce strategy.
Why it matters: Rising interest rates, mortgage rates and inflation have put a damper on the sector, forcing companies like Bed Bath & Beyond, Tuesday Morning and United Furniture to file for bankruptcy.
What they're saying: Overstock's asset-light model means the company "can go down on price by asking for better concessions from suppliers who are over-inventoried without hurting our gross margin," Johnson tells Axios.
Overstock doesn't hold any inventory, relying instead on third parties to drop ship products to consumers.
Of note: Overstock absorbed some of the supply from Bed Bath & Beyond after the big-box retailer was going through its own turmoil.
"We used some of our balance sheet to buy… 30 days worth of inventory," which it was able to sell through, Johnson says.
Yes, but: Revenue continues to lag, coming off its pandemic highs.
Overstock says its adjusted earnings before interest and taxes has been positive for the past 12 consecutive quarters.
The company has $34.5 million in long-term debt and $371.3 million in cash and cash equivalents, according to its 10-K.
The intrigue: Overstock could explore omnichannel sales via a partnership with a brick-and-mortar retailer where it can help drive traffic through returns like "what Amazon and Kohl's did several years ago," he says.
What's next: The company is improving its term search function internally.
"If people find us, but they don't find what they're looking for and we had it, that's our mistake that we need to fix," he says.
Overstock has also dabbled with generative AI, he adds.
AI can be used to make product descriptions better and to improve customer calls so that questions can be answered and customers can get the information they want.
Overstock wants to increase its product count to expand the breadth and depth of its products, he says.
Go deeper