Solomon bankers' cautious optimism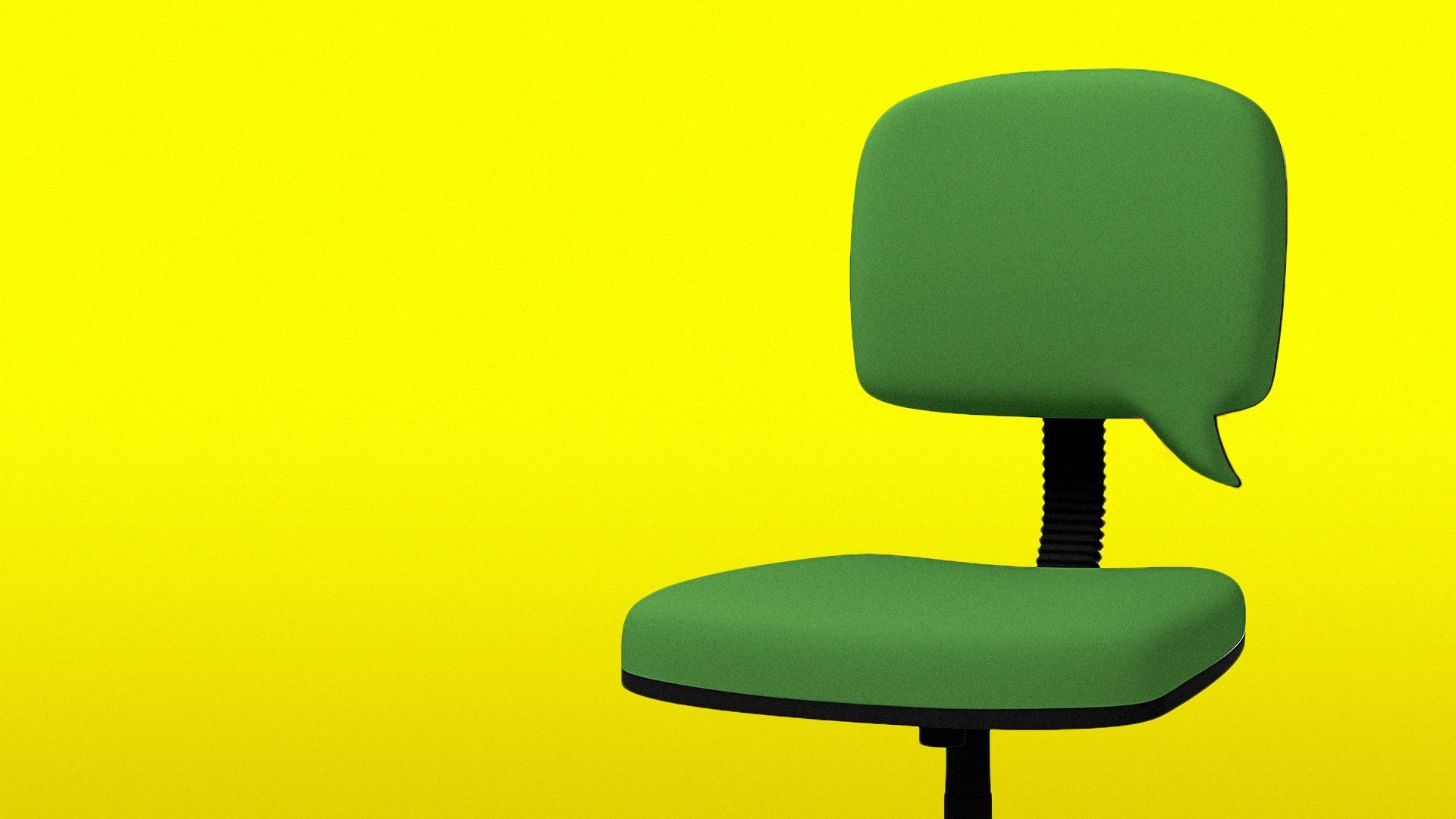 While overall M&A activity slowed in the first quarter, there were enough "green shoots" to keep bankers busy, according to several Solomon Partners bankers.
What's happening: The value of U.S. M&A activity in the first quarter fell 20% from the previous quarter — and is nearly half of what it was during the same period last year, according to Dealogic.
Yes, but: Deal volume has held up — it was higher in 1Q than the previous two quarters and higher than the median stretching back to 2010. (Lower than 2021, of course.)
What they're saying: "I don't want to jinx ourselves, but it's feeling a lot better," Solomon CEO Marc Cooper tells a roundtable of reporters at its midtown offices.
Of the private markets, he says, "There is no doubt that the market has to rebound, long term, short term, because there's just so much pent-up demand in the private equity community to return capital to shareholders that they have to trade."
The focus from an M&A standpoint will be on business optimization, he says.
"You're not seeing a lot of big transformational transactions, because the transactions that have to occur, that are occurring, are transactions that need to occur."
Zoom in: Scott Moses, Solomon's head of grocery, pharmacy & restaurants, sees "a robust investment arms race for the families of the future, particularly online."
Large players such as Amazon, Walmart, Target, and Costco will drive more competition, prompting more pure-play supermarkets to build to scale.
Grocers with less scale will find more difficulty competing against the aforementioned behemoths that are double-A or single-A-rated companies, and can borrow "cheaper than most countries."
"The cost savings that these companies are able to extract from the combinations have led to considerable investment in price," Moses says.
That means "they're lowering prices for consumers and using the efficiencies to serve them better in the hope of competing better with guys like Walmart, Target, Amazon, and Costco, and Dollar General and Aldi," he adds.
The intrigue: Solomon has done a fair amount with shareholder activism, which Solomon's co-head of consumer David Shiffman describes as "alive and well" in the retail space.
Of note: There was a time when Chapter 11 bankruptcies were commonplace.
The prevailing thought for retailers was, "Don't worry. We'll find a buyer, we'll find capital, we'll find a solution. You can't make that promise anymore," he says.
"Now, what happens when a number of these businesses get into trouble?" Shiffman adds. "No one shows up at the party."
Zoom out: Consolidation has been a long-playing theme in the sector, he observes.
"You'll find in any S&P basket or index, it is radically consolidated over decades."
Bigger revenue bases, lower cost of capital, and the attraction of top talent create "an adverse selection amongst whoever the survivors are."
Go deeper