PE-backed RG Barry ponders exit when market stabilizes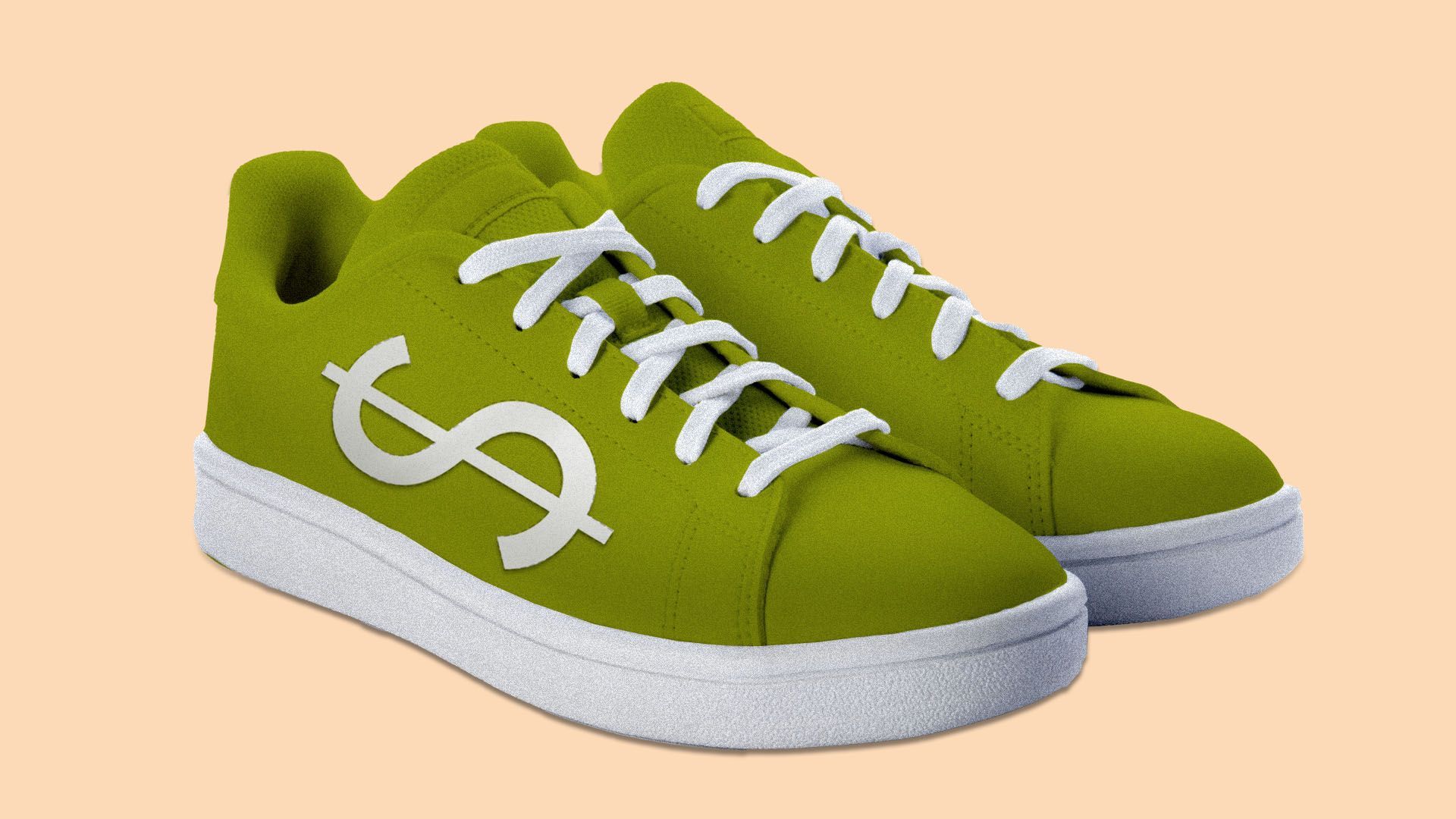 Footwear company RG Barry will likely exit to another set of financial sponsors once the M&A market stabilizes, CEO Robert Mullaney tells Axios exclusively.
Why it matters: Industry executives continue waiting for an opening in the market to put the dry powder on the sidelines to work.
Details: "There's always room for capital investors," given Blackstone and Mill Road Capital-backed RG Barry's ambitions, Mullaney says.
While Mullaney declined to elaborate on timing, he said there are theories out there now that indicate M&A will improve in the second half of this year, with "clear skies" in 2024.
While a public offering is in RG Barry's future, it is not a near-term option and is likely something for the next set of owners to contemplate, he says.
Between the lines: Mullaney says he took the top job in 2018 because of the potential of the foundation and what he described as underappreciated brands.
One of the first challenges he tackled was manufacturing waste to cut costs.
The other aim was to transform RG Barry into an e-commerce-centric business.
By the numbers: The company, parent of accessories brand Baggallini and slippers brand Dearfoams, generates between $250 million and $500 million today, Mullaney said.
Over the past five years the company has had a 15% compound annual growth rate (CAGR) and doubled its revenue, he says.
Mullaney projects the company will be four times the size it is today in 2030.
Most of that will come from organic growth, but a portion will come from M&A, he says.
What's next: RG Barry is eyeing buys of strongly recognized brands that need modernizing and could benefit from its digital platform.
Mullaney will be bargain hunting over the next 12 months in areas such as casual comfort footwear as well as bags, sleepwear and loungewear.
The Dearfoams brand is also launching a line of comfort footwear.
The company is planning to launch an initiative in partnership with other retailers on end-of-life products.
Flashback: Blackstone and Mill Road took publicly traded RG Barry private in 2014 for about $215 million, according to reports.
Per the announcement at that time, it was approximately 50%-owned by Mill Road Capital, 48%-owned by Blackstone, and 2%-owned by a consortium of institutional investors.
Of note: While the company has not yet formally rebranded, the acronym RGB has a dual meaning, also standing for Responsible Growth Brands, Mullaney says.
Go deeper