Traub Capital takes Sabatino stake, eyes new fund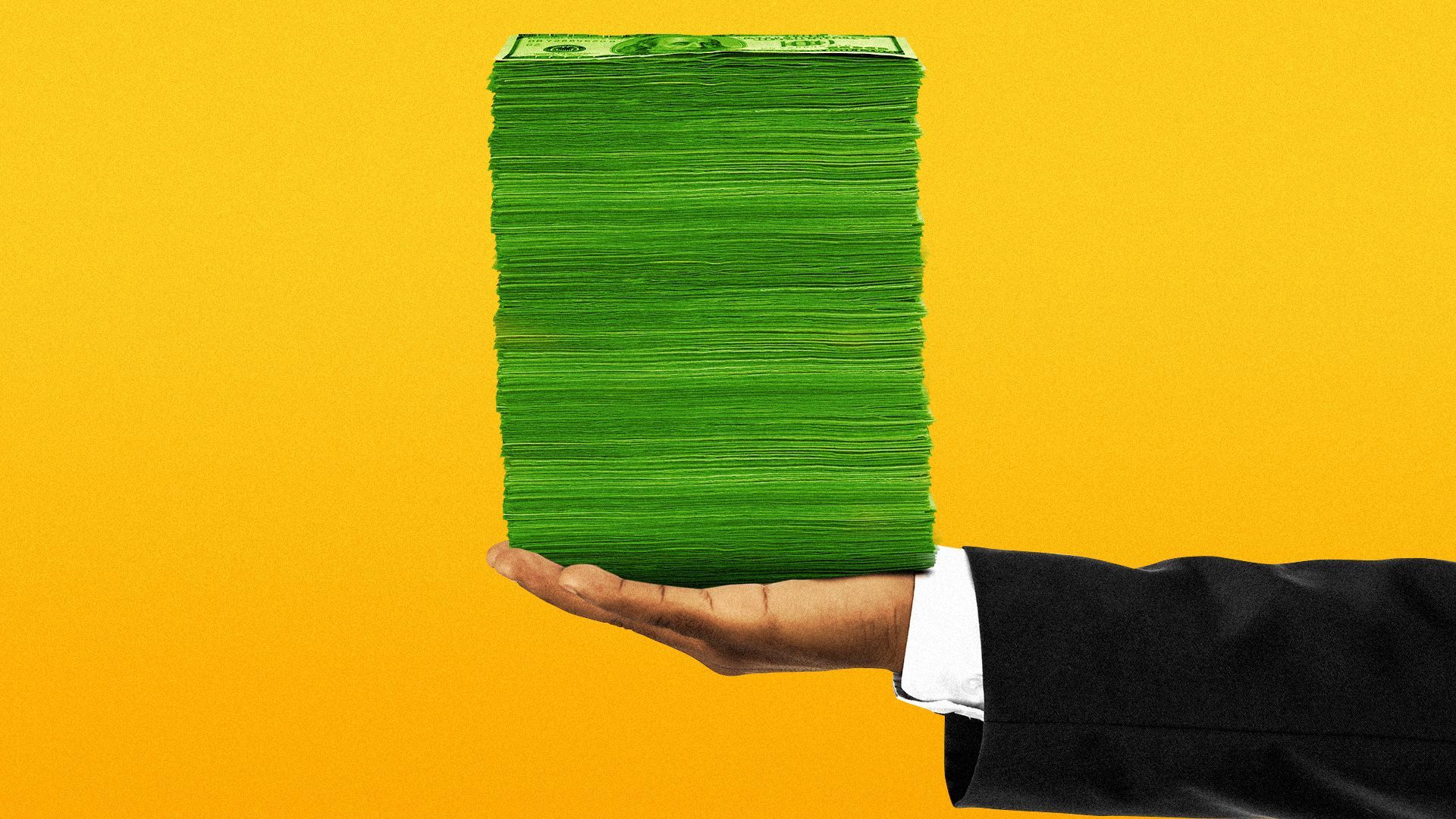 Traub Capital Partners is taking a significant stake in truffle specialist Sabatino Tartufi, Traub co-managing partner Mortimer Singer tells Axios exclusively.
Why it matters: With the investment, the New York-based PE firm has nearly deployed all the capital raised for its first fund and now plans to go to market with its second fund in the fourth quarter.
Details: Three Hills Capital Partners is investing alongside Traub in Sabatino.
Sabatino sells truffle honey, truffle zest and truffle chips in Whole Foods.
The plan is to expand the company's existing fresh truffle business, its industrial business that serves restaurants, and its CPG business.
Singer declined to comment on the size of the investment in family-owned Sabatino or whether it was for a minority or majority stake.
The intrigue: The truffle flavor, once reserved for high-end restaurants, is now making its way onto quick-service restaurant menus such as at Shake Shack, which offers truffle fries and burgers.
And the opportunity is bringing the truffle flavor to the masses.
What's next: Traub, which specializes in middle-market consumer-facing companies, plans to raise around $300 million for its next fund, Singer says.
The firm's LPs consist of family offices and leading executives in the consumer sector.
By the numbers: The firm has north of $200 million in assets under management, Singer says.
It invests in well-established consumer-facing businesses, have revenue between $50 million and $100 million, and profit margins of between 15% and 20%, he says.
It can either acquire minority or majority stakes and is solely an equity investor.
Flashback: Traub, historically a retail advisory firm founded by veteran Bloomingdale's executive Marvin Traub, announced the first close of its first fund in 2019.
Investments include Mana, a manufacturer of branded and private label prestige beauty products, Signature Brands, a manufacturer of dessert decorating products, and Hits, the largest producer of equestrian events in the U.S.
Go deeper