Walmart's global approach is local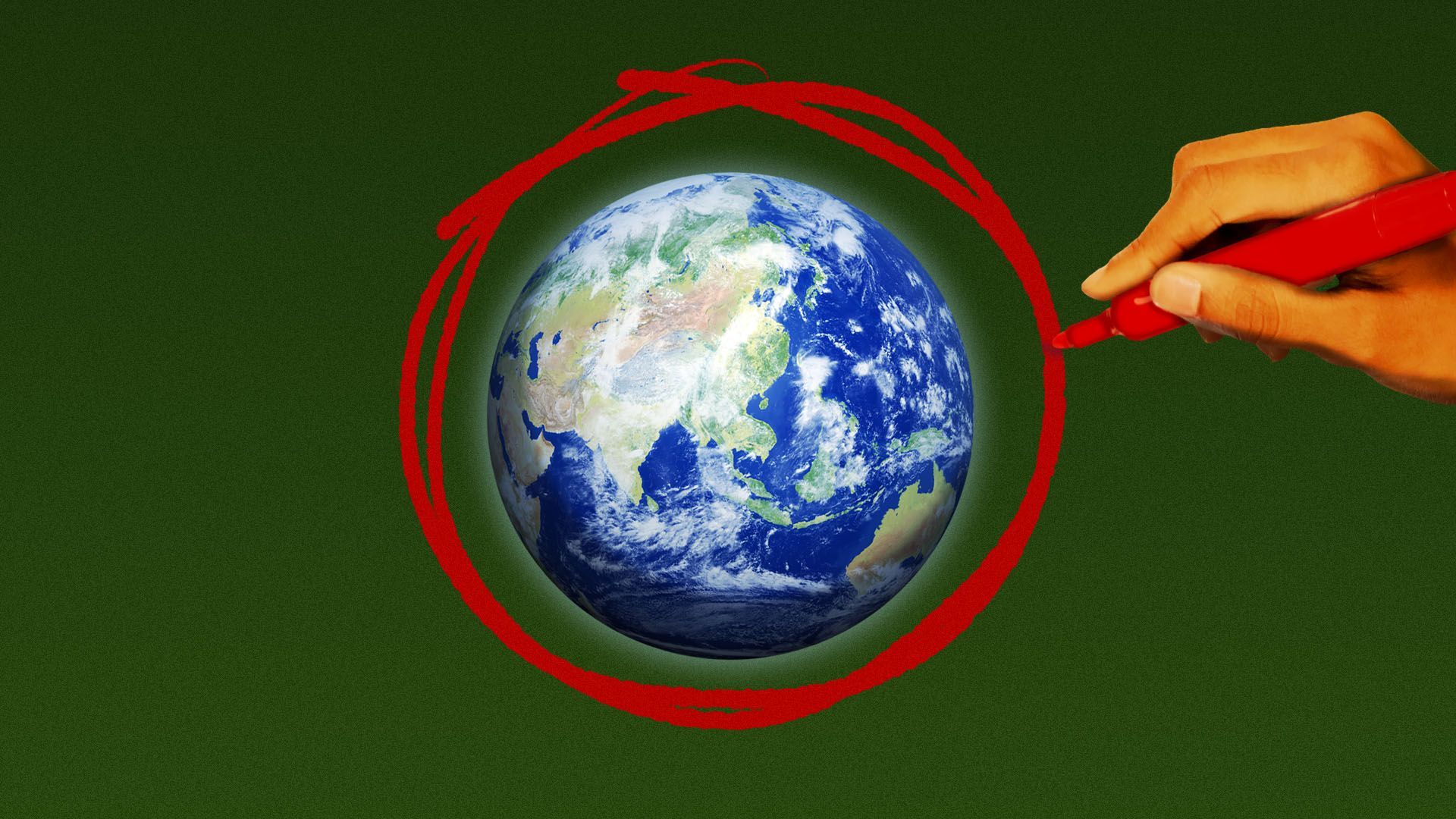 Walmart is putting a heavy emphasis on local in its global approach to businesses abroad, Walmart International CEO Judith McKenna told Axios at Shoptalk.
Why it matters: The Bentonville, Arkansas company started restructuring its international business five years ago, McKenna says, to focus on markets with high growth potential.
What they're saying: "We're there to help them be local, and be really strong locally, be trusted locally," she said.
This approach has served the company well in places like India and China, where trust is an important factor.
Zoom in: In India, the businesses that Walmart has helped stand up aren't trying to solve for the world, she says. "They're trying to solve for the Indian customer."
Walmart has invested heavily in the country, having acquired the Indian e-commerce giant Flipkart for $16 billion back in 2018.
Walmart also acquired a majority stake in Indian digital payments company PhonePe, and it recently invested $200 million toward the startup's fundraise targeting up to $1 billion.
McKenna sees Flipkart as a connector to businesses there, bringing sellers from the supply chain to a digital platform that they can sell through.
Walmart, alongside Flipkart, also invested in fresh produce supply chain platform Ninjacart in 2021, which connects local farmers to the rest of the world, she says.
Additionally, Walmart has committed to exporting $10 billion of goods a year from the South Asian nation over the next couple of years.
"That means for us, we have to build industries alongside local partners that can help accelerate and get people ready for that," she says.
What we're watching: The pivot to high-growth markets is also giving the company impetus to invest in new ventures and technology.
Of note: The company is also investing significantly in omnichannel, for which it has gleaned some insights from China.
In China, Walmart is almost 50/50 online-offline, McKenna says.
The company really picked up its online capabilities during COVID because of how harsh the lockdowns were there.
We "stepped up in order to be able to serve as many people from our stores with pickup and with delivery capabilities," she says.
The company has also learned a lot about how to layout its stores for pickup when you've got mass-scale products and lots of customers in the stores, she says.
Over the past couple of years, the company has sold some of its assets in Brazil, Argentina and Japan.
And in the U.K., where there are already large, competitive grocery chains, Walmart sold the grocery chain Asda to the Issa brothers and TDR Capital.
What's next: The company will continue to invest in technology and automation in international markets, which include Chile and other parts of Latin America, and neighbors Mexico and Canada.
Go deeper