AI-powered Hungryroot increases revenue 47% to $237M in 2022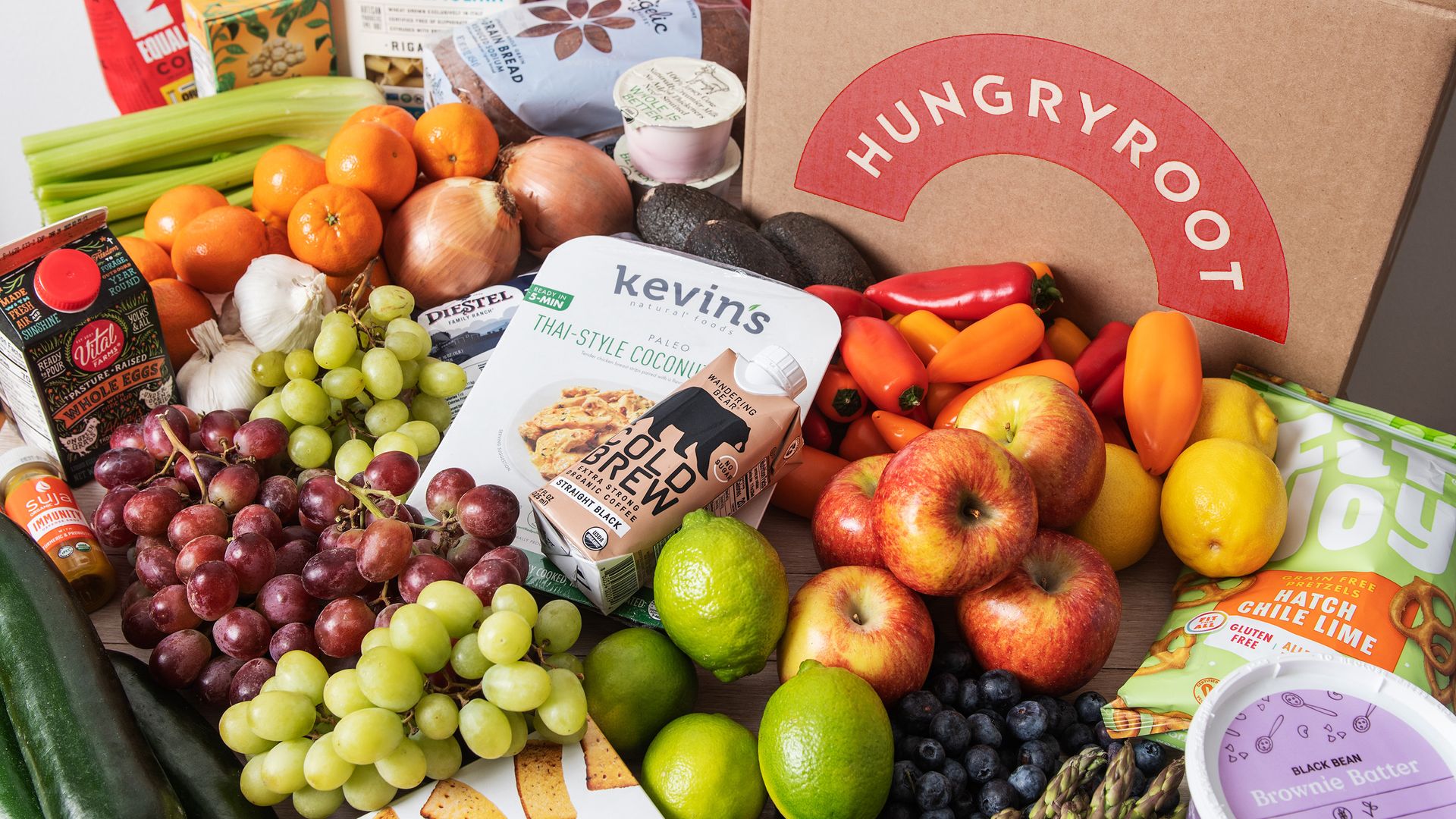 Hungryroot, which describes itself as an AI-powered personal grocer, grew revenue 47% last year to $237 million while maintaining a 43% gross margin, CEO Ben McKean tells Axios.
Why it matters: The company has grown even as competing meal delivery providers — such as Freshly, which shut down in January — have struggled.
Go deeper (2 min. read)
Details: Hungryroot, which has raised a total of $75 million, is IPO-ready when markets normalize, McKean says.
The company is planning to either take on a new private equity firm or go public, he says.
McKean says that the company does not currently need capital, so it is going to wait until depressed valuations recover.
The current expectation is that market conditions will likely be ripe by 2024, he says.
While it is building relationships with investment banks, it has not yet selected one, McKean says.
Of note: Wajeeha Ahmed, who spoke to Axios last year about the company's business model, is CFO.
By the numbers: In addition to revenue growing 47% in 2022, Hungryroot grew 142% in 2021, per a previous report by Axios, while in 2019 revenue was $25 million.
The average basket size for Hungryroot is $125, which is why it is able to generate a profit, McKean says.
The industry average order value is about $70, which is unprofitable because it doesn't adequately cover costs such as shipping and packaging.
Orders turn profitable somewhere between $70 and $125, he adds.
When the company raised $40 million in its last round from L Catterton it was valued at $750 million, according to numerous reports including Bloomberg.
How it works: With Hungryroot's inverted model, the shopper begins with a cart full of items and recipes chosen by an algorithm based on a person's health goals. The customer can then add and subtract items as they see fit.
"We're not a traditional grocery service. We're not a meal kit. We're taking the both of best worlds and providing groceries as well as recipes," Ahmed told Axios last July.
The company went from selling four products in 2016 to 60 by 2019 to 600 currently, McKean says.
What's next: Hungryroot aims to increase average order value to $150, while passing on the savings gained to customers.
The company also plans to launch an ice cream product in partnership with a popular brand in the space in combination with its own cookie dough, McKean says.
Refrigerated meals are also now being offered and will be expanded.
Editor's note: This story has been corrected to note Hungryroot will increase average order value to $150 (not $150 million
Go deeper