Tory Burch Foundation unveils finance tool for women founders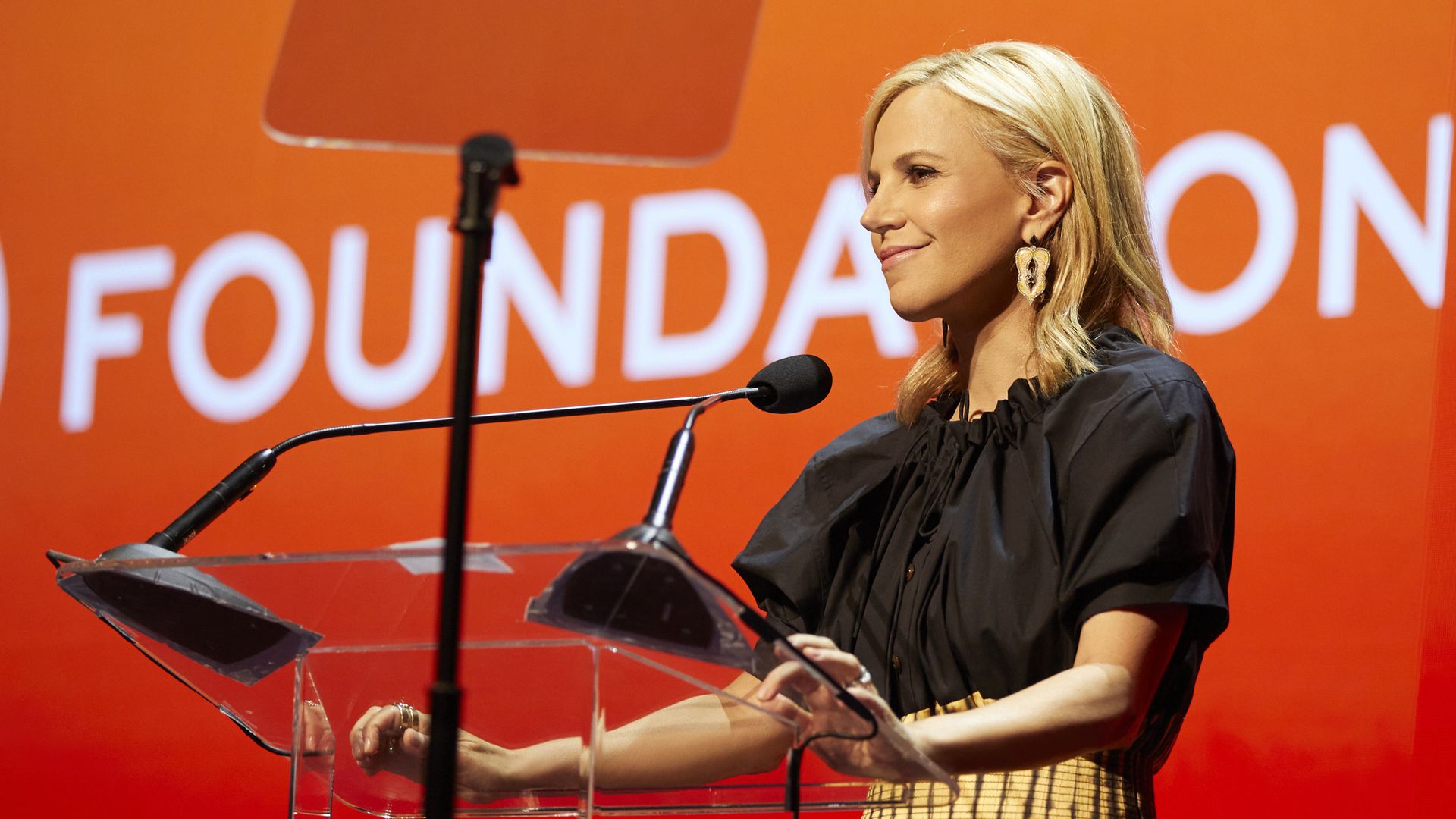 The Tory Burch Foundation, which has distributed $100 million-plus in loans to more than 5,500 entrepreneurs, launched digital tool Funding Finder to connect women founders with optimal financing sources, president Laurie Fabiano tells Axios.
Why it matters: Female entrepreneurs receive a fraction of all venture funding, according to a report by Columbia Business School faculty.
As Fabiano points out, male and female founders get treated differently by investors during fundraising — men are frequently asked to name their biggest successes while women are pushed to describe their biggest challenges, for example.
Of note: The foundation has also awarded more than $2 million in grants to female-owned businesses.
Details: The Funding Finder is a place where women can get unbiased advice on the different types of funding available and how to access it, according to Fabiano.
The tool mitigates spending hours of research to find that information explaining different types of financing, she says.
Funding Finder encourages women founders to "get their house in order before considering funding," such as untangling business accounts from personal accounts and developing a business plan, Fabiano adds.
The site may even advise budding entrepreneurs to visit a Community Development Financial Institution (CDFI), which provides financial services to underserved communities, before going to a bank, she says.
Flashback: When Tory Burch founded her namesake luxury brand in 2004, the foundation was at the center of her business plan, but early investors discouraged her from mentioning it.
"Empowering women wasn't part of my business plan — it was my business plan," Burch tells Axios.
"So many people doubted me in the beginning — they called my idea 'charity work,' and one of our early investors actually told me to never use the words 'business' and 'social responsibility' in the same sentence," she says.
The big picture: "It was a very novel idea at the time, but there has been a massive sea change. I'm extremely happy that now, businesses are not considered innovative if they aren't purpose-driven."
"My concept was to build a global lifestyle brand that could support a foundation for women. I saw the potential for a hybrid model, a business driven by purpose," she explains.
"I understood the obstacles women entrepreneurs face: access to capital, stereotypes and biases, limited childcare support," she says.
What they're saying: "While in the program, I heard of several financing opportunities through the foundation staff and applied to many," says Carolina Contreras, the founder of Miss Rizos.
In early 2022 she received a $20,000 grant through the Tory Burch Foundation's Fearless Fund program and more recently a 0% interest, $25,000 loan through a Kiva program at the foundation.
"In the midst of very difficult times, the funding has helped us pay the basics like rent in order to stay open. More recently, the Kiva loan has helped up with the launch of our curly hair product line that will help us scale and grow," Contreras says.
She says the foundation is always "an email away," providing information and support.
The bottom line: "We want to see more women's businesses grow and thrive," Fabiano says. "Less than 3% of women's businesses make it past a million dollars in revenue."
Go deeper