Eat Just continues to weigh splitting business lines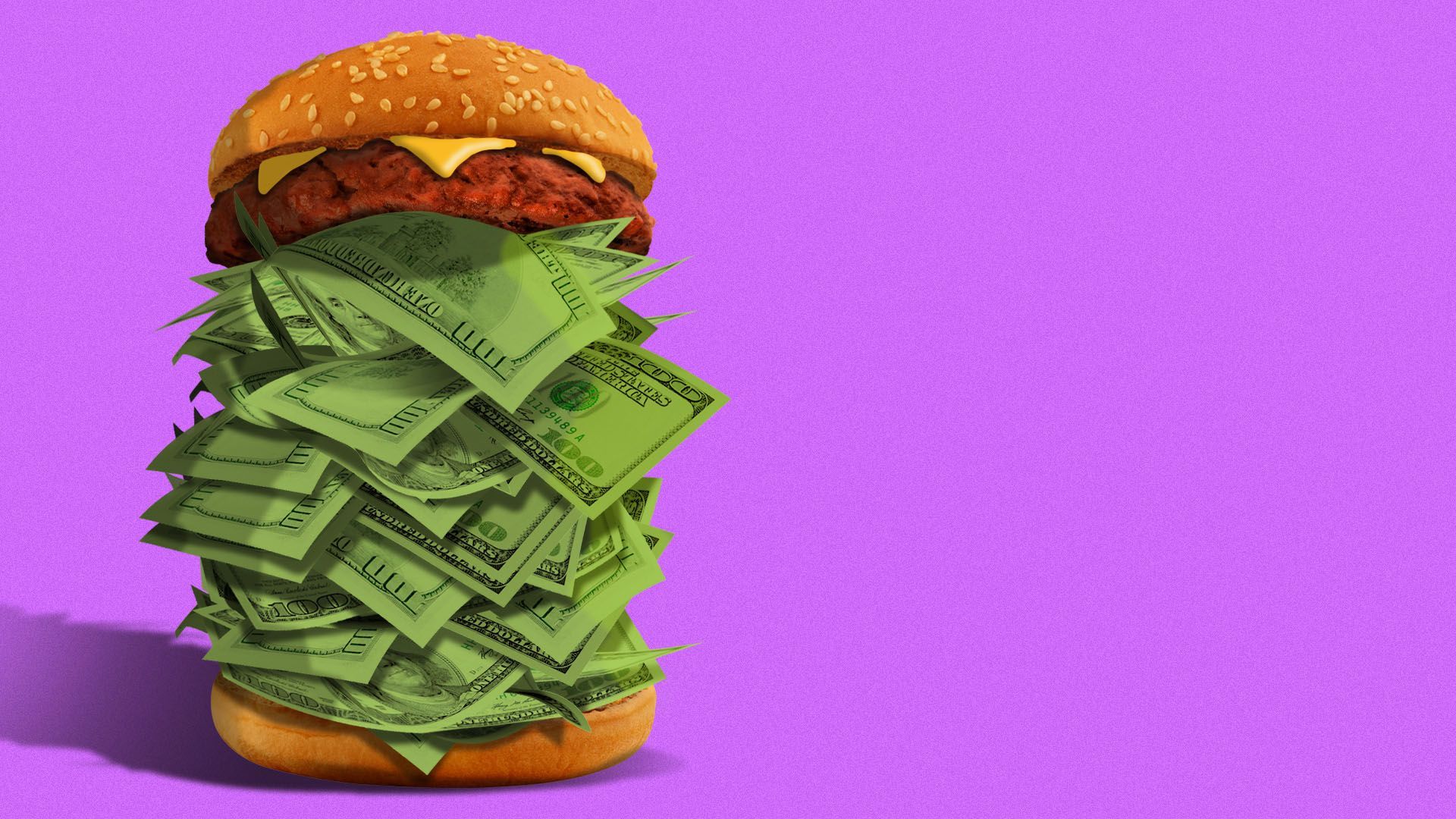 Eat Just, the parent of plant-based egg unit Just Egg and cultivated-meat unit Good Meat, continues to weigh whether the two businesses should be separated, CEO Josh Tetrick tells Axios exclusively.
Why it matters: The company has raised well north of $850 million and is a pioneer in cultivated meat while also offering a plant-based egg alternative.
Of note: After being the first company in the world to obtain approval to sell its cultivated-meat product to consumers in Singapore, Eat Just's Good Meat also recently received clearance in the U.S. from the Food and Drug Administration.
Details: For its cultivated meat business, Eat Just is in talks to raise more capital, Tetrick says.
The unit will eventually be taken public, but given the state of the markets, it is very difficult to predict when that will be, he adds.
Good Meat must obtain Department of Agriculture approval, launch the product in the U.S., and achieve a larger production scale, Tetrick says.
Good Meat will likely pursue an IPO as will the Just Egg unit, Tetrick mentions, though he didn't rule out the unit being acquired as an alternative.
How it works: Good Meat's product compositionally is chicken, but it's lab-cultivated rather than coming from an animal raised on a factory farm and then slaughtered.
The meat doesn't have the fatty richness farm-raised chicken would contain — but that and chicken liver and chicken wings are all products the company would like to produce, he says.
For now, there's a focus on doing simple things well, like a version of shredded dark meat chicken.
What's next: Good Meat is currently working on a beef version of its product, Tetrick says.
It's also looking at ways of making cultivated chicken meat in larger quantities to make it cost-effective, he adds.
The company is in talks to supply national restaurant and supermarket chains, but it will be between three and seven years before Good Meat has that kind of production capacity.
Meanwhile, the company's Just Egg business continues to expand in retail and introduce improved versions and products annually, Tetrick says.
Food service is the fastest-growing part of the business with partnerships with Caribou Coffee, Gregorys Coffee and Pete's Coffee, and it is holding discussions with larger QSR chains.
Just Egg aims to ensure gross margin dollars are covering operations, to lower costs while expanding, Tetrick adds.
"We've got to get it to that place where it's a healthy long-term business," he says.
Reality check: Eat Just's ambitions are lofty and require consistent capital flowing in — for a return that may not be immediate, says Tetrick, noting much of what Eat Just is looking to achieve will take time to come to fruition.
The bottom line: To be IPO ready means to be financially healthy, disciplined, and differentiated.
"Both (units) are filled with lots of challenges," Tetrick says.
Editor's note: This story has been corrected to reflect that Eat Just has raised more than $850 million (not $400 million).
Go deeper