CPG portfolio pruning points to active middle market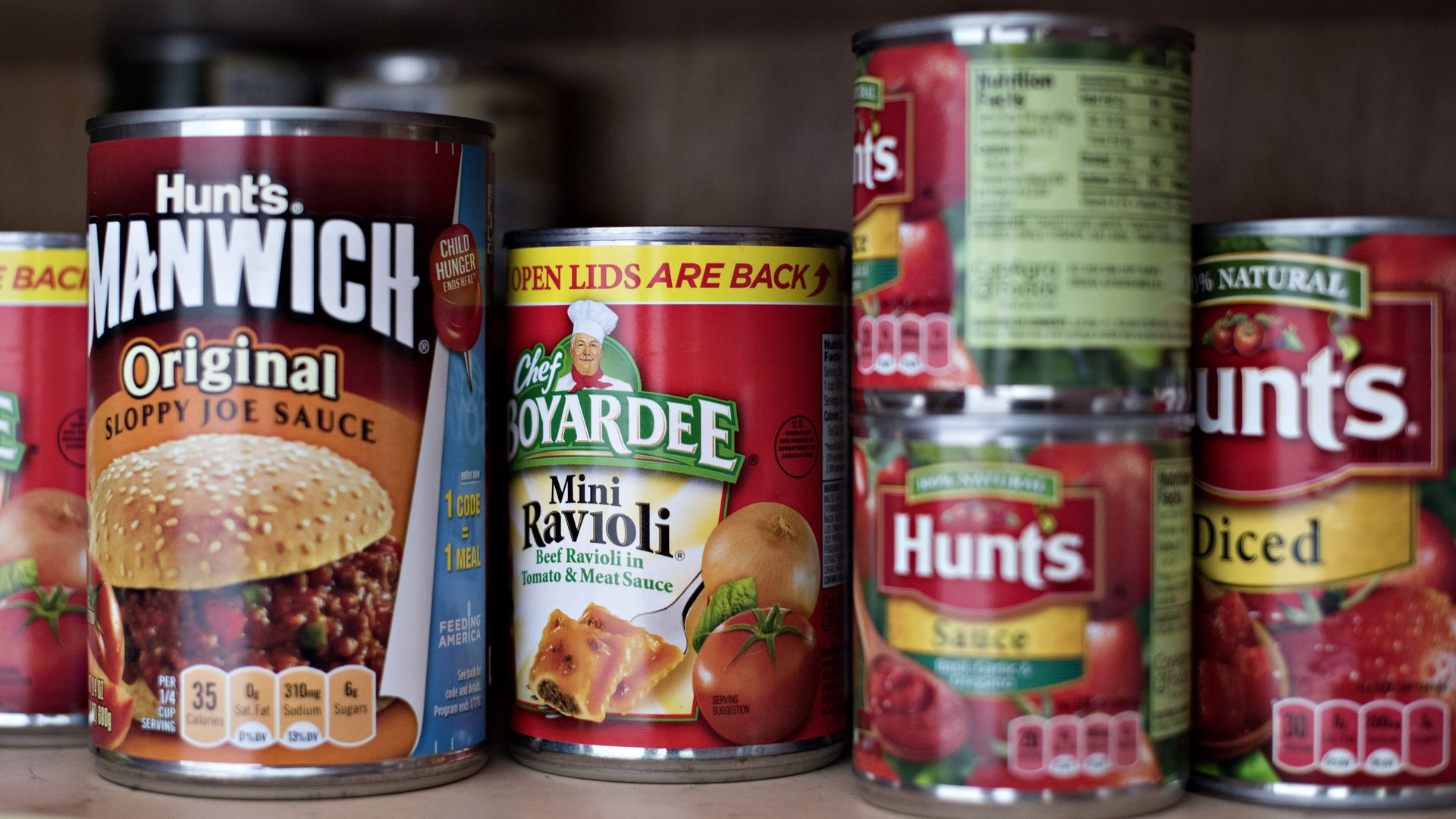 Consumer packaged goods conglomerates continued to present at CAGNY on their respective M&A strategies through Friday last week, outlining plans for both acquisitions and divestitures.
Why it matters: A large portion of CPG divestitures will likely be ancillary businesses, indicating an active middle market for M&A.
Be smart: Investment banks may not rake in large fees on middle market deals, but assisting CPG groups on those transactions help financial advisers solidify relationships with the sellers.
That, in turn, could lead to advising on bigger deals in the future.
Catch up quick: Here are highlights from a week in Boca. To round out our coverage, let's start with Conagra Brands, which said it is evaluating both acquisitions and divestitures to re-form its portfolio.
Conagra Brands said it is evaluating buys and sales to refocus its portfolio. The company's focus is on center-of-the-plate, snacking and frozen, and pointed out that ingredients are also a good business. Its shelf-stable products, which include Armour Star canned meats and Pam cooking spray, got less airtime.
PepsiCo will also continue to weigh "selective" acquisitions and divestitures, as it transforms its energy drink portfolio following an investment in and distribution deal with Celsius Holdings last year.
Pepsi also said it was interested in snacks outside of savory, and selling its beverage products in forms such as powders, tablets and concentrates, as well as reimagining some of its products such as Doritos as ingredients for meals.
Hostess Brands, which could be a target for Mondelez, said it is on the outlook for acquisitions of its own in the snacking category, and noted that savory is part of that consideration.
L'Oreal said it will "nourish" its portfolio with more buys, explaining that it tends to buy small, fast-growing brands typically based in the U.S. and sometimes Asia.
Yes, but: Newell Brands said that it is not planning any major divestitures or acquisitions after selling its connected home business last year.
Separately, Coca-Cola said it was having difficulties integrating its multibillion-dollar acquisition of sports drink brand BodyArmor.
But, it plans to continue to look at ways to expand its portfolio, and it will take a $700 million hit to free cash flow in part due to an M&A transaction payment this year.
Go deeper