Mondelez proceeds with Halls divestiture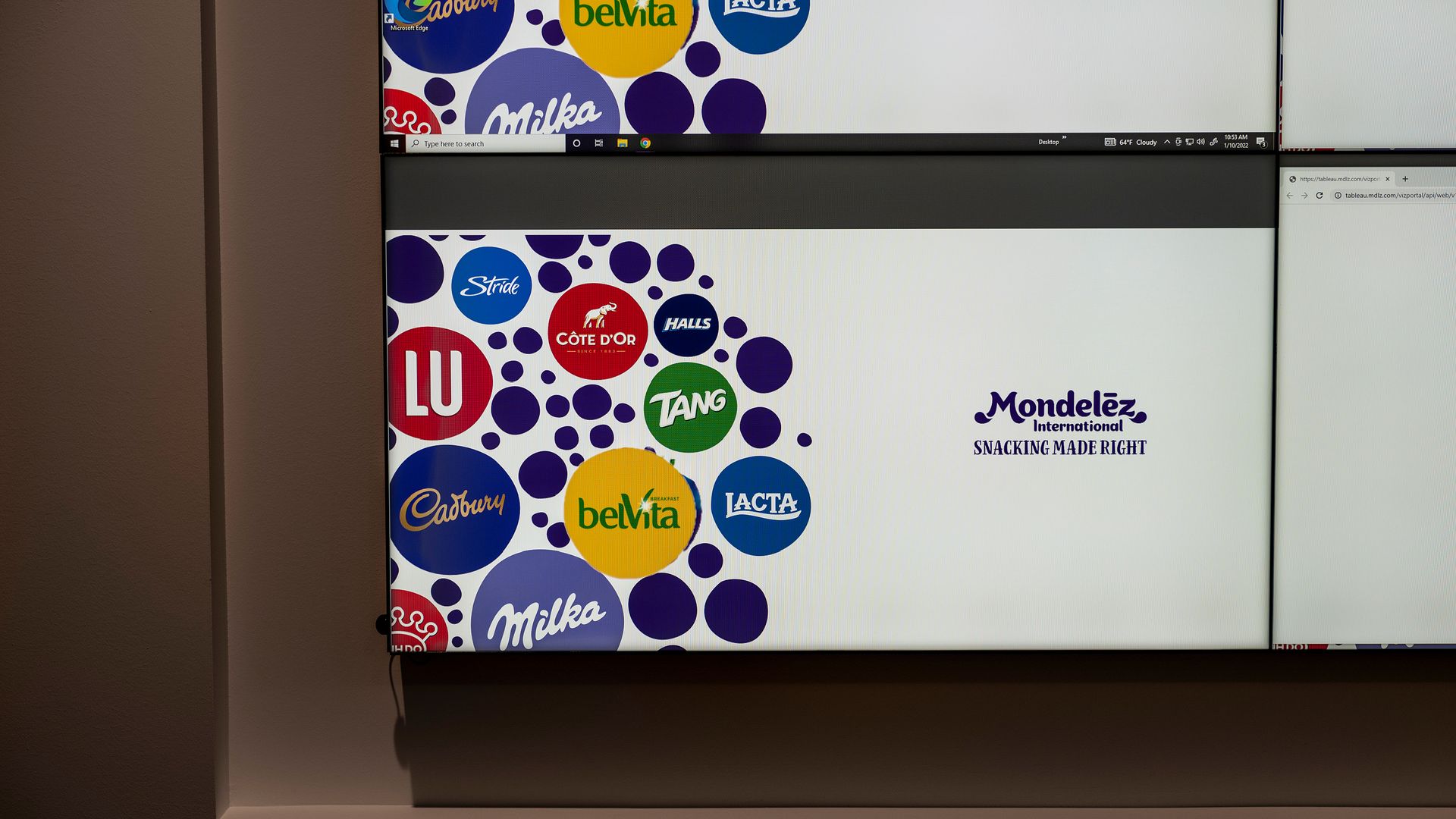 Mondelez is proceeding with the divestiture of its cough drop business, Halls, as it focuses on its core categories of chocolate, biscuits and baked snacks, VP of global external communications Tracey Noe tells Axios exclusively.
Why it matters: Pruning portfolios to emphasize core brands is a primary theme after the first two days at the Consumer Analyst Group of New York's 2023 conference (CAGNY) in Boca Raton, Florida.
Driving the news: The Chicago-based snacking conglomerate said at CAGNY yesterday it will reshape its portfolio so that 90% of its business is derived from chocolate, biscuits and baked snacks.
Flashback: In May 2022, the parent of Oreo cookies announced plans to divest Halls, as well as its chewing gum business, at an investor day.
In December, Mondelez parted with its gum business in the U.S., Canada and Europe for $1.35 billion.
That deal encompassed the brands Trident, Dentyne, Stimorol, Hollywood, V6, Chiclets, Bubbaloo and Bubalicious as well as European candy brands Cachou Lajaunie, Negro and La Vosgienne.
The intrigue: Mondelez businesses beyond chocolate, biscuits and baked goods run the gamut.
They include beverage brands Tang and Bournvita, and candy brands Sour Patch Kids and U.K.-based Maynards Bassett's.
It also owns the Royal brand, a maker of gelatin, pudding and baking powder that was founded in Fort Wayne, Indiana, but is a bestseller in Argentina.
Mondelez also owns the cream cheese brand Philadelphia outside of the U.S., Canada and the Caribbean (that part of the business is owned by Kraft Heinz), which has been speculated to be for sale in the past.
Yes, but: The company kept its gum business in emerging markets, which is led by Stride in China.
"We're proud that many of our heritage brands in other categories (outside of chocolate, biscuits and baked snacks) remain locally and culturally relevant to consumers," Noe said.
"These assets also can provide scale, route to market, and other competitive advantages — especially in emerging markets. For example, our gum business is a growth driver in China and other Asian markets," she added.
Meanwhile, Mondelez is recalibrating via acquisitions, buying snack business Clif Bar for $2.9 billion last June.
Companies that make cakes and pastries are attractive targets, in addition to those in the chocolate and biscuit segments.
The company also cited fruit and nut bars and protein snack bars as growth drivers.
Geographically, emerging markets are particularly interesting.
Examples include Mondelez's purchases of cookie company Tate's Bake Shop, in-store bakery Give & Go, European baked snacks maker Chipita and Mexican confectionary Ricolino.
Go deeper