Supply chain tech's sunny 4Q22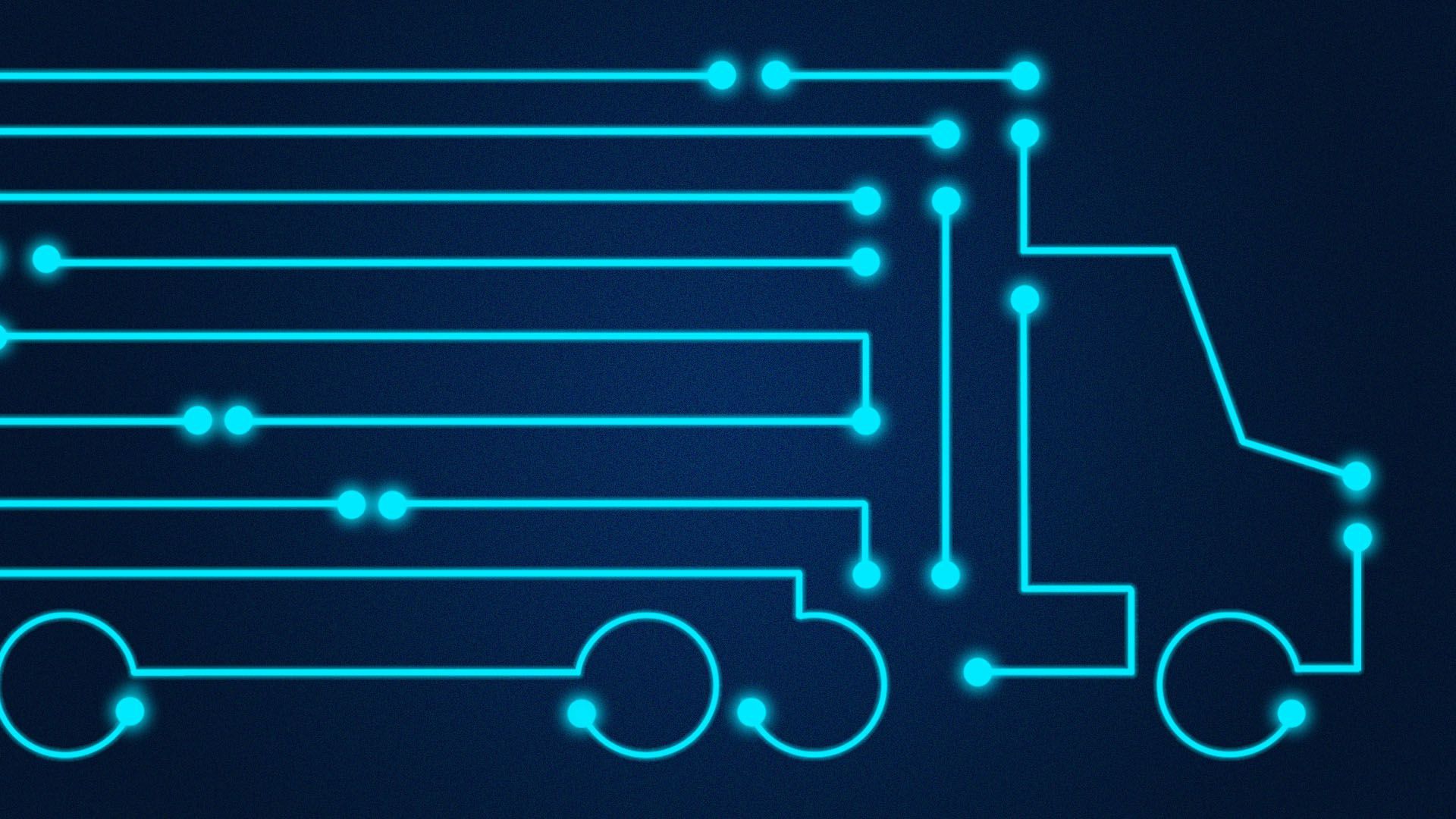 Supply chain tech startups drew more VC dollars in the fourth quarter of 2022 versus the prior quarter, a bright spot in an otherwise muted year for funding.
Driving the news: Deal value increased 28.2% in 4Q versus 3Q, mainly due to a few larger deals in the quarter, according to a new PitchBook supply chain report.
Still, deal volume fell 7.8% on a quarter-over-quarter basis to 201 deals. Annualized, deal volume fell by 46%.
Details: In October, AI-powered supply chain platform Altana AI raised $100 million in a Series B led by Activate Capital.
That same month, project44, a supply chain visibility platform, raised $80 million in a late-stage round led by Generation Investment Management and A.P. Moller Holding, valuing the company at about $2.7 billion.
Lotus Robotics, an autonomous mobile robot maker, raised $117 million in a Series F round led by Stack, G2VP and Goldman Sachs.
Getir acquired food delivery rival Gorillas for $1.2 billion.
Reality check: The space isn't immune to market pressures. In December 2022, grocery delivery startup Instacart reportedly cut its internal valuation for the fourth time, to $10 billion.
This represented a roughly 75% decrease from the post-money valuation it had following a late-stage VC deal in March 2021.
What we're watching: Automation will be a key investment focus as it relates to warehousing, especially fulfillment, says Dustin Burke, a co-leader of Boston Consulting Group's manufacturing and supply chain practice.
"A long-term perspective that I think most in the industry are sharing is that labor will remain relatively scarce," he tells Axios.
Moreover, people working alongside robotics creates a better working environment. "It's actually more appealing to people so it's easier to fill the jobs that you have," he adds.
Of note: Companies will also put their money toward augmenting their digital capabilities with software and data science.
Labor savings is one factor, but navigating the fallout of supply chain shocks over the past few years is another, he says.
State of play: FreightOS, a global freight booking and payment platform, went public in January through a special-purpose acquisition company merger (a rarity in the past year).
"Building a platform of freight forwarders, carriers, truckers and importers and exporters is no small feat, but network effects can drive adoption if the platform provides clarity and transparency on pricing and shipping times, as well as resiliency in the face of potential disruption," PitchBook says.
In October, Freight tech provider Flexport received a $200 million loan from KKR in a debt deal.
The company raised $935 million in a Series E round earlier in the year.
Flexport originally offered to digitize and streamline customs documentation in shipping, PitchBook says, but it has added key metrics and predictive analytics to its platform to "allow users to better manage risk and optimize shipping."
The bottom line: Supply chain tech continues to attract funding, but the value-to-volume ratio of 2022 suggests investors are being choosier about where they put their money.
Go deeper