Faire keeps inventory flowing amid supply chain challenges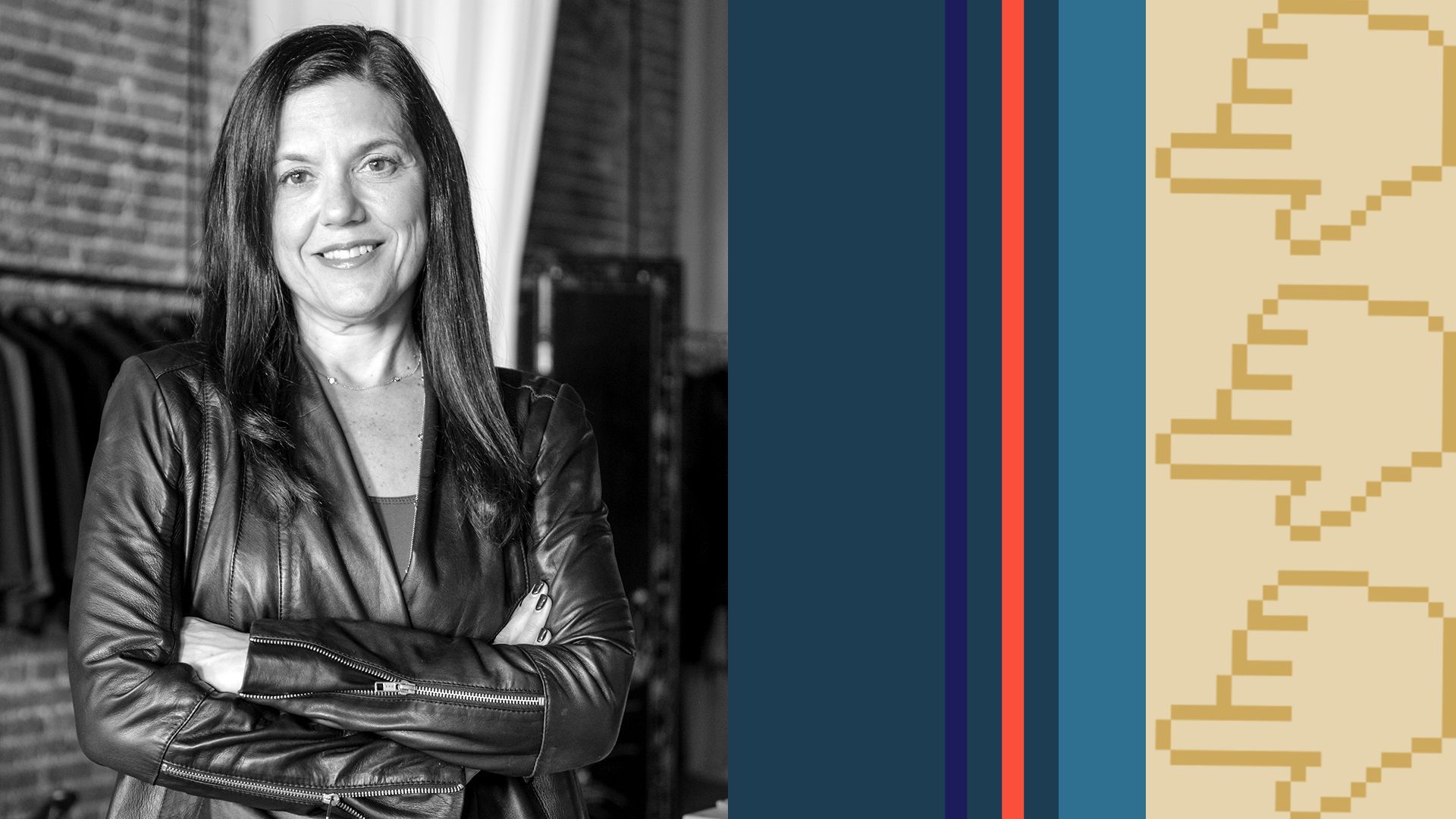 Faire, an online wholesale marketplace, wants to help independent retailers keep inventory fresh and flowing — all from the palm of their hands.
Why it matters: Faire is investing heavily in its tech stack to help retailers circumvent supply chain bottlenecks and locate optimal products to stock, Faire CFO Lauren Cooks Levitan tells Axios.
Driving the news: The San Francisco-based company launched an app last month that allows brands to manage their business through their phones.
Previously, companies had to go on a computer in order to manage their business and customer relationships.
"The phone has become our most powerful business tool," she says, noting the mobile app will accelerate production and fulfillment processes.
How it works: Faire, which connects brands to companies creating merchandise, makes a large chunk of its revenue by charging commissions on transactions conducted on its platform.
The company charges 25% on new orders, and 15% on reorders.
By the numbers: Faire has 600,000 retailers on its platform and 85,000 brands, according to its website.
The company has raised a total of $1.3 billion as of May 2022, according to PitchBook.
Faire's valuation was in the range of $12 billion to $12.5 billion, per PitchBook and confirmed by the company.
Faire announced a $416 million Series G extension round in May 2022 led by Durable Capital Partners, D1 Capital Partners and Dragoneer Investment Group.
The first $400 million tranche was raised in 2021, bringing the total raised to $816 million.
What they're saying: "As we build this operating system, we're doing so knowing that our brands and retailers want and need to be able to pair up and have direct lines straight into the other businesses that they're working with," Cooks Levitan says.
Faire has integrated with point-of-sale systems and e-commerce partners like Shopify, PrestaShop and WooCommerce.
The team is looking at other areas as well, she says, such as financial products or shipping.
What's next: The company wants to prioritize growth across Europe and new markets, Cooks Levitan adds.
Faire is in 25,000 cities across North America and Europe.
The company already helps mom-and-pop stores find wholesale items from home decor to gifts, and the company plans to deepen its bench with food and beverage brands and apparel.
Cooks Levitan would not comment specifically on future capital needs, noting only that the company feels "really good about the balance sheet we've built."
Of note: The company also hired its first chief product officer Ami Vora from Meta, where she oversaw the launch of several products, including ads for Facebook and Instagram.
Flashback: The company in 2021 acquired Basis One, a strategy and analytics consulting firm.
Cooks Levitan says it has helped the company build its strategy and product analytics capabilities.
While Faire continues to weigh buying versus developing capabilities in-house, "Historically, the answer has always been developing," Cooks Levitan says.
Go deeper