Unleashed Brands sells majority stake to PE firm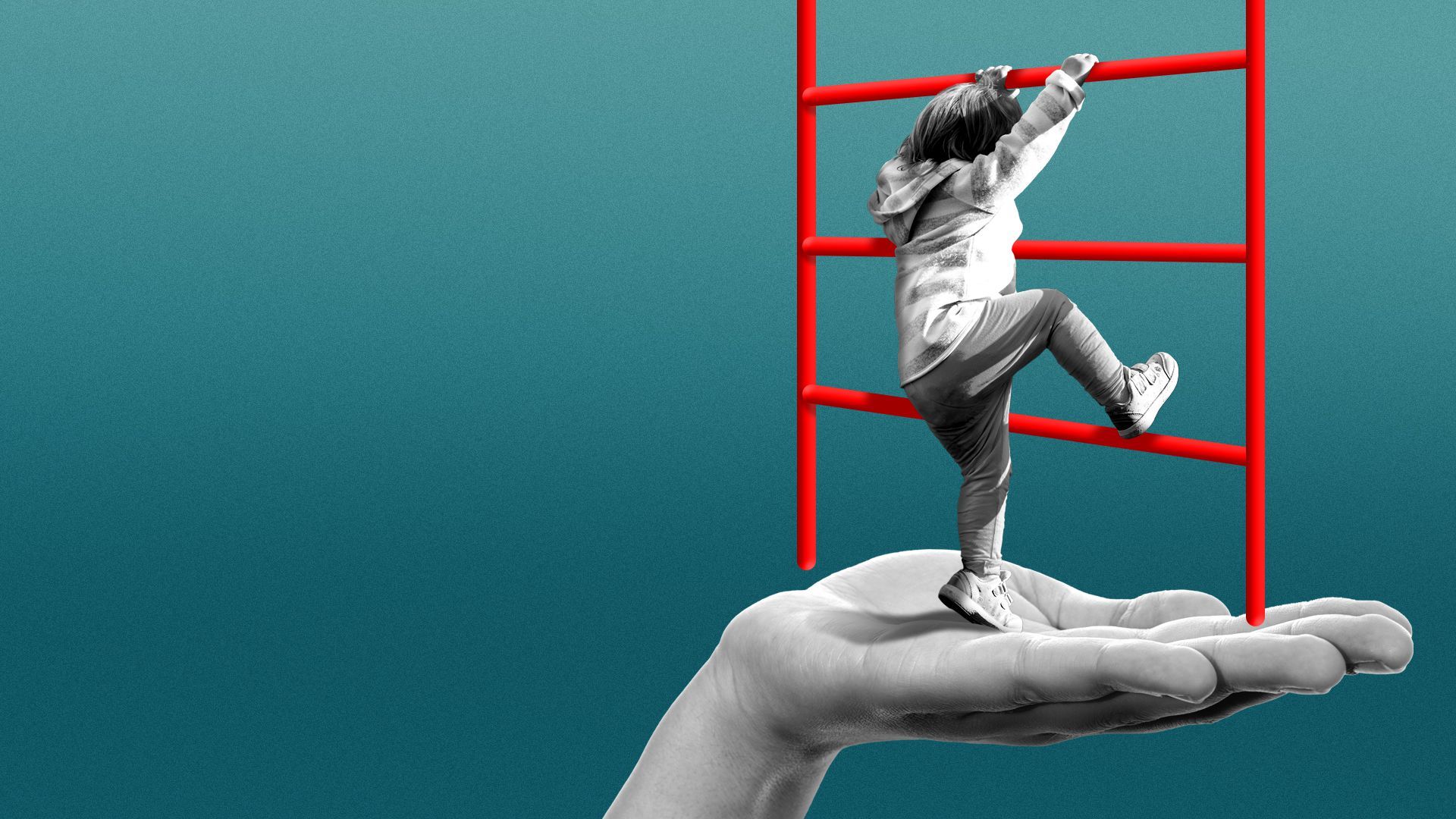 Unleashed Brands, a platform for experiential brands that foster youth development, sold a majority stake to PE firm Seidler Equity Partners, the company's CEO Michael Browning tells Axios exclusively.
Why it matters: Leveraged buyouts by PE firms of retail concepts have become an endangered species in recent years, even as they have thrived in other sectors.
Browning declined to comment on the enterprise value but said the valuation multiple was close to the estimated range he gave Axios last May, implying a deal worth around $1 billion or more.
Details: Selling shareholders are PE firms AHR Growth Partners, Mantucket Capital and MPK Equity Partners, Browning says.
All three firms are completely exiting their investment at a return in excess of 10X invested capital, he says.
After Seidler, Browning is the next largest existing shareholder, and then management.
Investment bank Harris Williams, specifically managing directors Ryan Budlong and Brent Spiller, ran what Browning described as a competitive auction.
The deal was financed with a combination of debt and equity, Browning says.
The company's CFO Scott Perry and Seidler put together the debt financing package, though the CEO declined to comment further.
By the numbers: Unleashed Brands plans to grow 26% this year after achieving its plan for 2022, Browning says.
He told Axios last year that the company would generate system-wide sales of approximately $740 million, revenue of about $160 million, and EBITDA of around $70 million.
As noted above, though Browning could not comment on the specific valuation, he said it was very close to the multiple range for similar asset-light businesses, which is between the high teens and low 20s.
On the low end, 16X EBITDA of $70 million equates to an enterprise value of about $1.1 billion.
Catch up fast: Axios reported Unleashed Brands was putting itself up for sale last May, when it began interviewing investment banks to run the process.
What's next: With a new PE backer, Unleashed Brands is on the hunt for acquisitions.
Seidler will help source deals, conduct due diligence, and provide financing for the transactions.
The company is looking to buy best-in-class brands in music, swimming, after school child care, and traditional sports.
Unleashed can plug any sized brand into its platform, Browning says.
Between the lines: The company's new private equity backers will propel the franchisor's next growth phase and eventual exit, which could entail an IPO, Browning says.
Seidler says the company is already IPO ready.
The intrigue: Given the demand for experiential retail in shopping centers such as malls, Browning says there is a lot of white space.
Just as Unleashed Brands took on a lot of the leases of Toys "R" Us when it closed its stores, Bed Bath & Beyond's store closures provide a real estate opportunity, he says.
The company studies companies such as Driven Brands, Inspire Brands and Authentic Brands Group as it thinks about its own strategy.
Go deeper