Bed Bath & Beyond's alienation of vendors played key role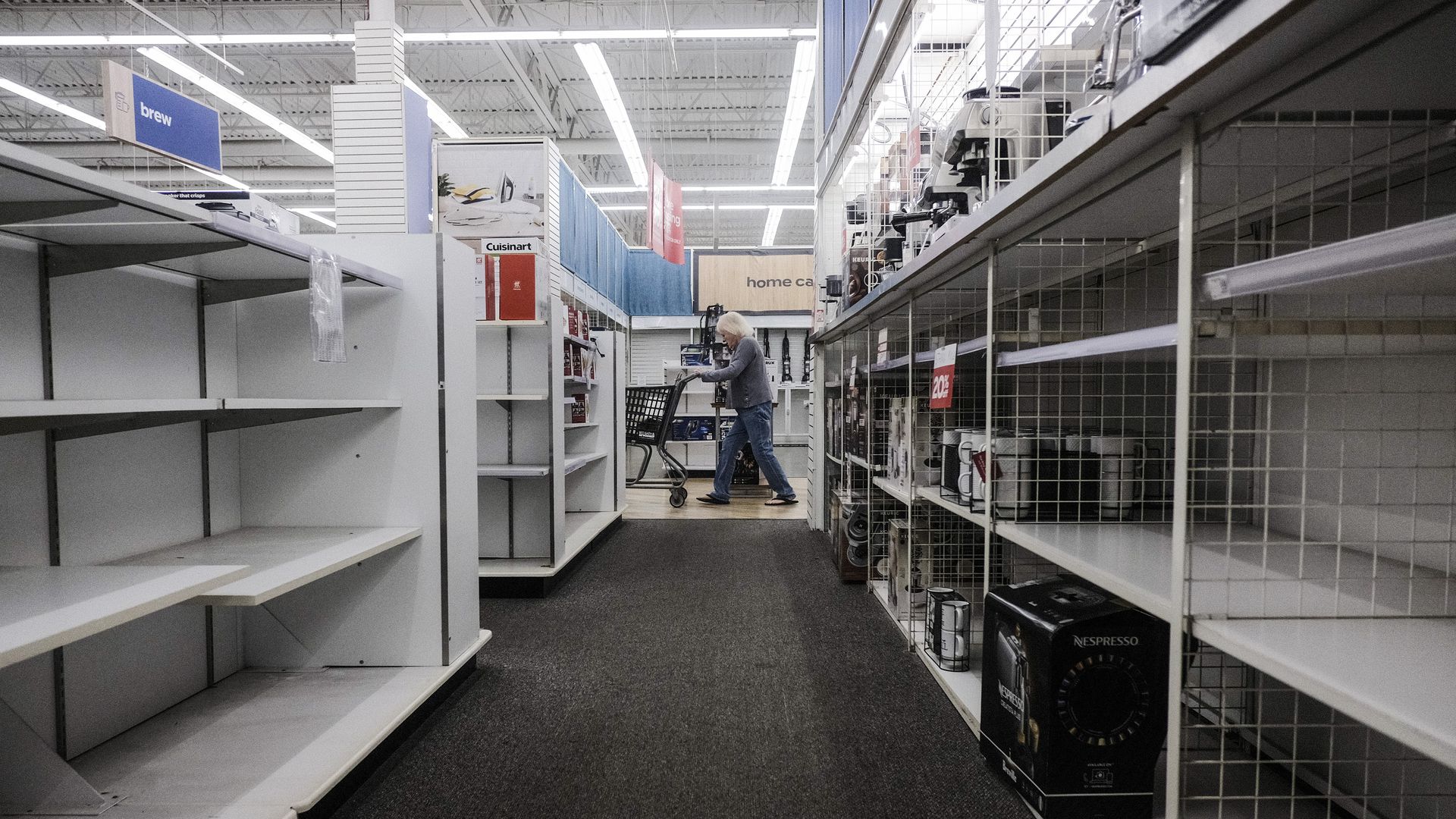 One of Bed Bath & Beyond's worst mistakes in attempting a turnaround was disenfranchising its vendors, says James Gellert, the CEO of retail credit rating agency RapidRatings.
Why it matters: If there's a buyer out there who takes on the risk of reviving the home goods category killer, its first order of business should be shoring up relationships with national brands and suppliers.
What happened: BBBY wholesalers, already disgruntled over the switch to private label, were even more likely to start demanding terms like cash upfront for goods delivered and prioritizing other retailers for limited inventory on hot-selling products, Gellert says.
And national brands found other places to sell their goods when Bed Bath & Beyond scaled back their orders in the early stages of the transformation.
As as a result, they no longer saw Bed Bath & Beyond as essential or feel the need to help save it.
Yes, but: Gellert is one of the few industry observers who argues that there is enough of a business left for a buyer to save.
It will have much fewer stores in its restructured scope, he says, without either Buybuy Baby or Harmon.
Details: Under Gellert's scenario, a large private equity firms buys the business out of bankruptcy and finances it with its own capital, he says.
It could use mezzanine debt, for example, and then refinance it when the bull market returns, he says.
The business wouldn't be a one-stop shop, but it would be in a position to try some of the things make a retailer successful in today's retail landscape.
Between the lines: "It's hard to distinguish yourself if you don't have the right customer experience," says Tom Hill, who leads the retail revenue growth practice at Lotis Blue Consulting.
Bed Bath & Beyond should recalibrate from the endless-aisle approach, with 30 feet of product, to an emphasis on special occasions, such as its wedding registry, he says.
And Buybuy Baby could utilize Best Buy's turnaround playbook, reorganizing its stores around show rooms or shop-in-shops with tutorials for new parents who are hungry for education.
The bottom line: Any time a retailer turns to discounting to turn itself around, you know it's out of ideas, Gellert says.
Go deeper