Aesop auction draws LVMH, L'Oreal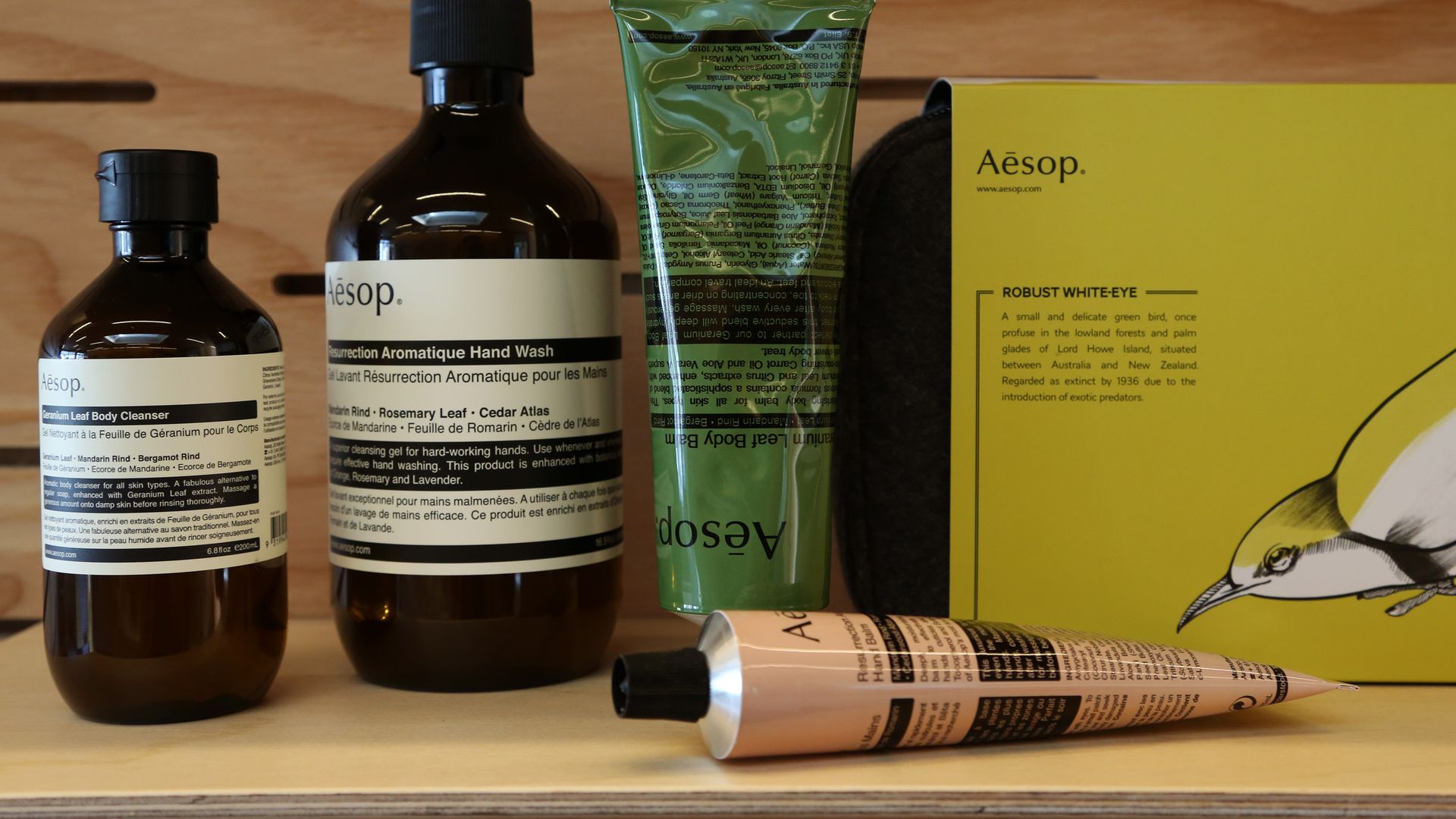 LVMH, L'Oréal SA and Shiseido are among the consumer players weighing a bid for a stake in cosmetics company Aesop, Bloomberg reported.
Why it matters : The deal, which could value Aesop in excess of $2 billion, signals ongoing faith in the luxury and beauty sectors — despite the specter of a recession.
Catch up fast: Aesop owner Natura & Co has been working with Bank of America and Morgan Stanley to sell a stake in its Aesop unit since late last year.
CVC Capital and L'Occitane International, along with Shiseido, were looking at the asset, per a Bloomberg report from November 2022.
While Natura had initially wanted to pursue an IPO for Aesop, the company pivoted to a minority stake sale due to unfavorable capital markets.
Natura acquired Aesop back in 2012 for AUD $68 million.
Context: The beauty and wellness sector is typically considered "recession proof" because consumer demand remains strong even when the economy takes a turn, industry insiders say.
Indeed, consumers are showing no signs of trading down from prestige to mass-market items, per a D.A. Davidson report from last month.
A handful of strategics emerged from COVID with healthy balance sheets and cash to deploy for deals, Goldman Sachs partner Cosmo Roe told Bloomberg this month.
Skin care has a longterm tail, according to Roe, with a sticky and large addressable market.
L'Oréal declined to comment. LVMH, Shiseido and Natura did not respond to Axios' request for comment.
Go deeper