Macy's says Q4 sales to come in at low end of guidance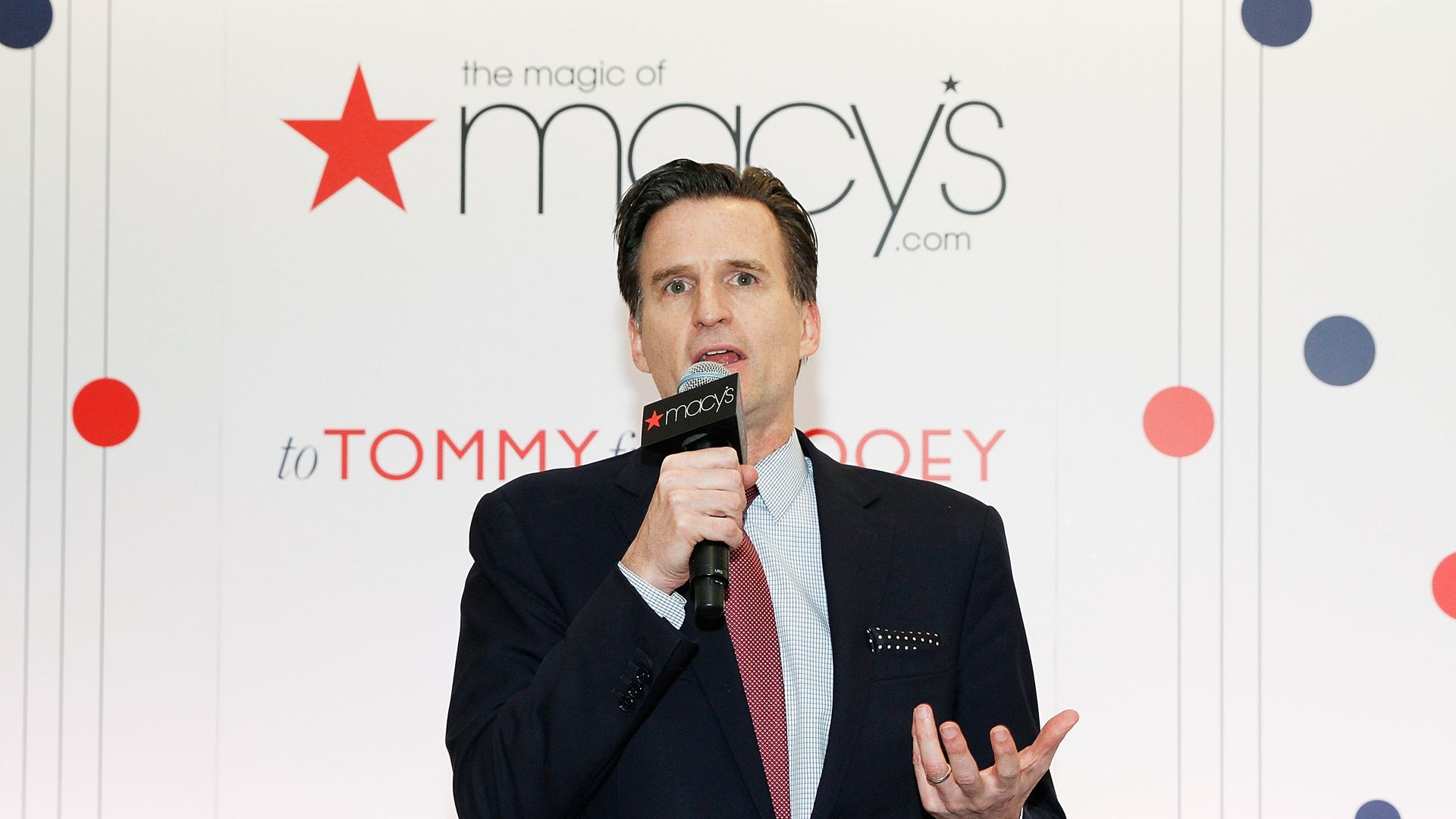 At the ICR Conference in Orlando Monday morning, Macy's CEO Jeff Gennette offered a measured assessment of its holiday season performance, a bellwether of what's to come from competitors.
Why it matters: The new guidance — now between $8.16 billion and $8.4 billion for net sales — is a decline versus Q4 2021 for the parent of both Macy's and Bloomingdale's, and is not encouraging given high single-digit inflation.
Details: This new guidance faces Q4 2021 comps of net sales of about $8.67 billion when comparable sales increased 28.3%.
Macy's noted that Black Friday and Cyber Monday sales were in line with expectations and that sales the week before and after Christmas were above expectations.
Sales during early November and the first weeks of December took a bigger hit than expected.
Categories such as self-purchase and home goods suffered in particular.
Of note: The department store operator did not take unplanned markdowns or chase unprofitable sales, Gennette said in his presentation.
Gross margin and earnings per share will both be within the forecasted range.
Also, comparable growth was going to be difficult versus 2021, which was a record year for many retailers both in terms of year-over-year growth and revenue.
What's next: Macy's digital marketplace, Macy's Media Network, and its off-mall concept Market by Macy's offer growth opportunities.
The company has already opened 10 Market by Macy's locations and plans to open many more in places such as Atlanta, and in some locales is replacing a big-box mall store, such as in Chesterfield, a suburb of St. Louis.
And Macy's Media Network is beginning to contribute to the company's overall profitability, Gennette says.
Lastly, Bloomie's, which is a smaller square footage version of Bloomingdale's, is opening in new markets.
By the numbers: Macy's is in a position to invest $3 billion over the next three years including $1.2 billion this year.
It's aiming for low single-digit revenue growth and double-digit EBITDA growth.
What we're watching: As one of the first reports on the holiday season from a large retailer, this has implications for how competitors might perform.
The bottom line: Even as Macy's closes its traditional mall stores, and says it has more pruning plans, it's seeing opportunities to expand digitally and physically with smaller square footage formats.
Go deeper