Bang Energy's parent files for Chapter 11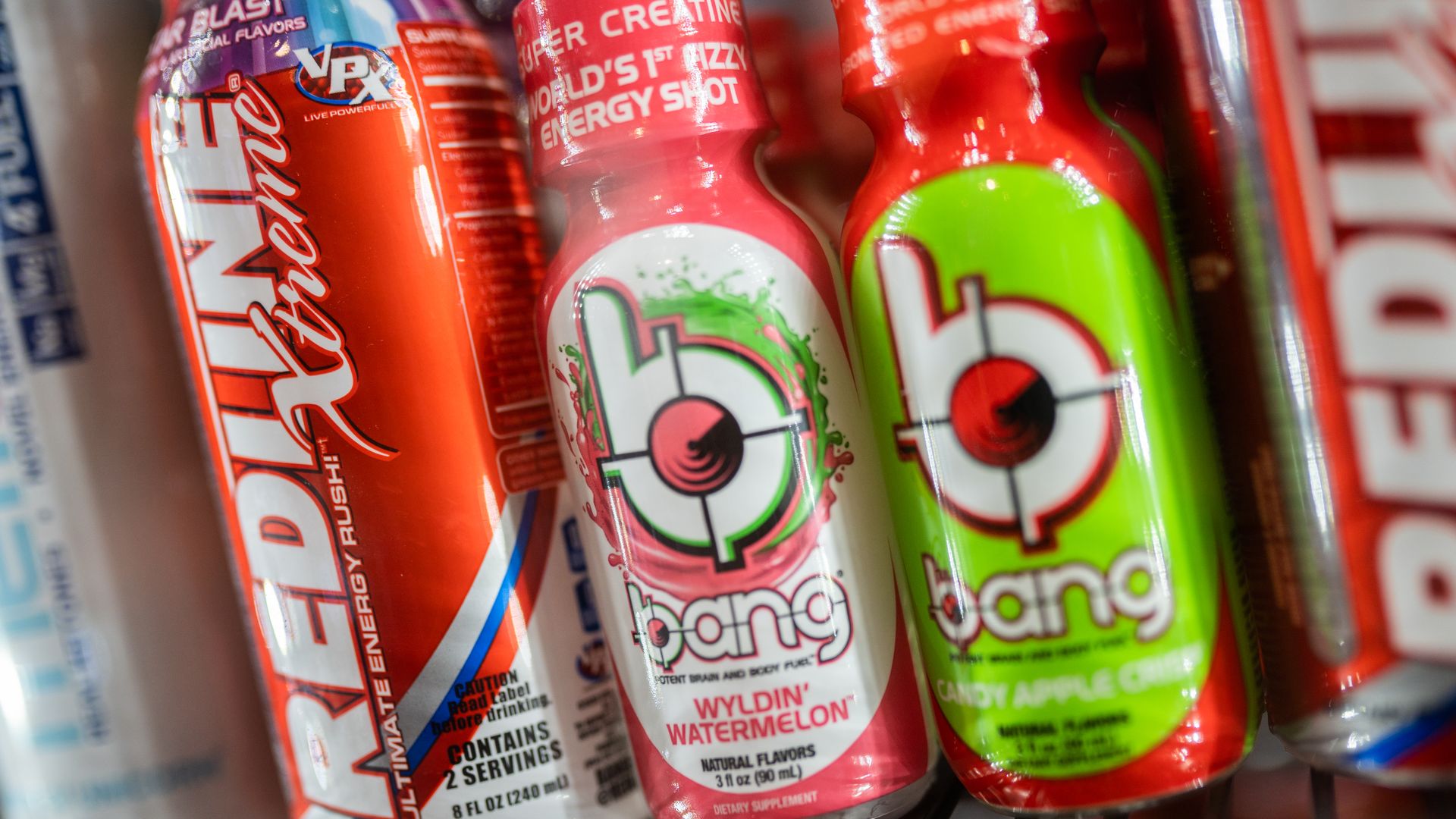 Vital Pharmaceuticals, the maker of Bang Energy drinks, filed for Chapter 11 bankruptcy protection in the Southern District of Florida.
Why it matters: It wasn't that long ago that VPX was reported to be in talks to be acquired by Keurig Dr Pepper at a $2 billion-plus valuation, only to have negotiations fall apart, according to Bloomberg reports.
Details: VPX said it sought court protection as "a restorative action to help the company recover from recent challenges, including multiple lawsuits that impacted the company's short-term outlook."
It also cited the "cost impact of reconstituting the company's national distribution network that resulted in a summer revenue gap."
VPX said it secured an additional $100 million from its "syndicate lenders," to support operations.
The company declined to comment further to Axios.
Yes, and: The lawsuits include the $293 million in damages recently awarded to rival Monster Energy, which is listed in the filing as the largest unsecured creditor, by a California jury tied to a false advertising and trade secrets case.
Up to $1 billion each in assets and liabilities were listed in the Chapter 11 filing, a process the company intends to use to recapitalize the business and emerge in an improved competitive position, VPX said.
Of note: VPX further claimed that its market share dwindled under national distributor PepsiCo, but that it will soon launch its own direct store distribution network.
Flashback: After talks with Keurig Dr Pepper ended, CEO Jack Owoc claimed Bang was not for sale and would have been worth more that the $2 billion to $3 billion-plus price range cited by Bloomberg, based on its revenue of $1.44 billion in 2021 and historic multiples.
State of play: Despite the woes of Bang, interest in the energy drink space remains, with only a couple of viable candidates up for grabs, including Nutrabolt's C4 Energy and Alani Nu.
Constellation Brands was previously reported to be in talks to merge with Monster Beverage, while PepsiCo invested $550 million in Celsius.
Keurig Dr Pepper, which told Axios that M&A was a top priority and that it looks "at a lot of opportunities," recently inked a distribution deal with Red Bull in Mexico, where the energy drink brand's sales have been falling.
Go deeper