Society Brands outlines M&A strategy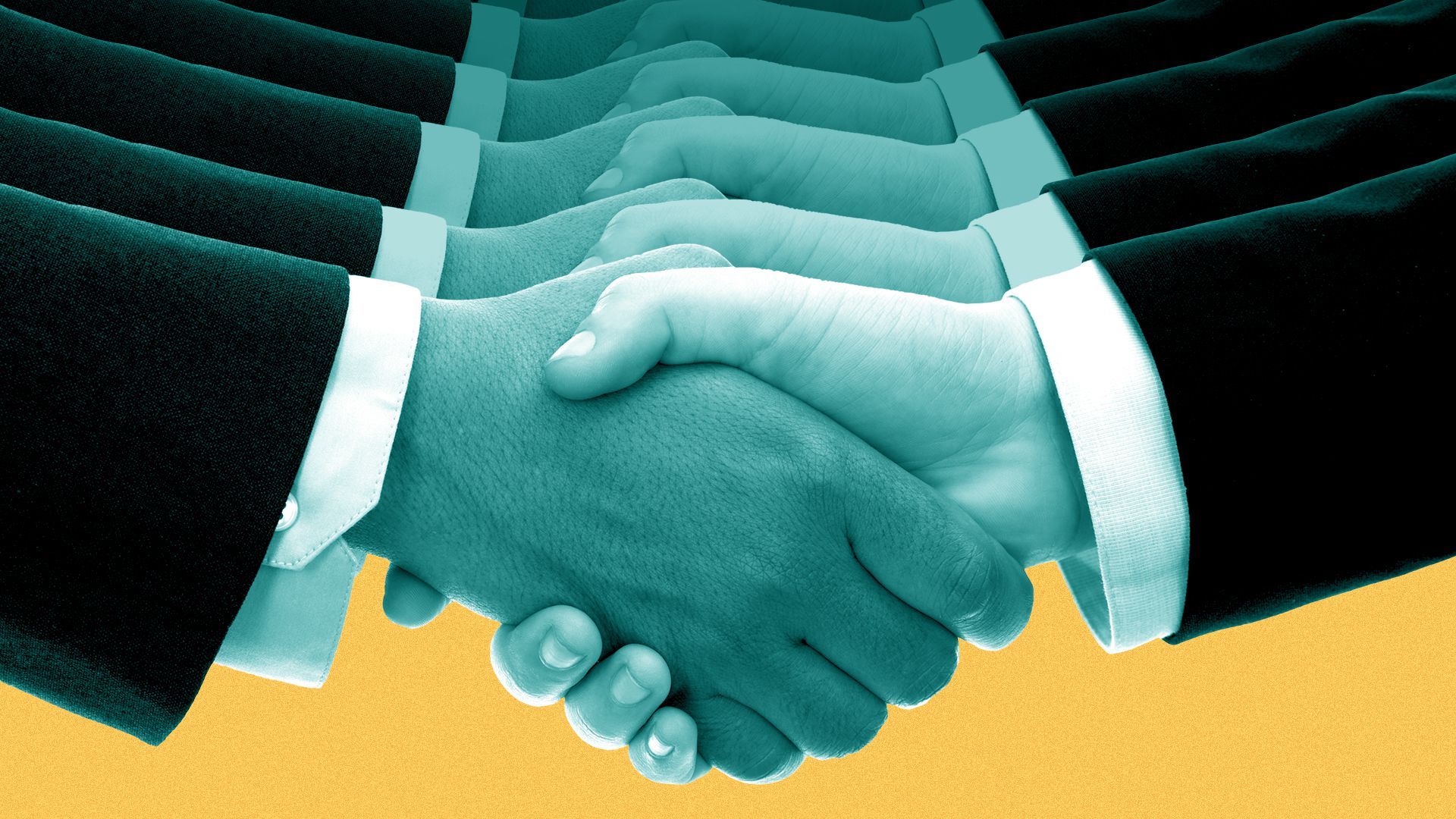 Society Brands, an Amazon and e-commerce aggregator, is seeking acquisitions of sellers of essential products headed into the second half of the year, says CEO Michael Sirpilla.
Why it's the BFD: The Canton, Ohio-based company is bullish on the Amazon aggregation strategy, despite recent speculation about whether dealmaking in the space is slowing or the aggregation bubble is bursting.
What they're saying: "We need to take it on a case-by-case basis," Sirpilla tells Richard. "We just need to be really prudent when we're looking at assets to acquire."
By the numbers: Society Brands aims to buy around 12 to 15 brands per year, at a clip of one to two acquisitions a month, Sirpilla says.
Ideal targets generate annual revenue of $1 million to $20 million, with profit margins between 15% and 25%.
Other metrics include being at least five years old, having more than 5,000 customer reviews and having a minimum 4.5-star rating.
Valuation multiples are typically between 4x and 6x EBITDA.
State of play: Buys will be financed from the company's March $204 million capital raise, led by i80 Group.
"It was good that we raised the capital when we did," he says, citing the company's "founder-friendly" business model as a draw for investors.
The company has already scooped up three brands, including Damn Near Kilt 'Em, all of which are growing 40% year over year on average, Sirpilla says.
What's next: "When you're performing an M&A strategy, capital is always on the front of mind," Sirpilla says. "And you always need to be thinking about, 'How quickly am I deploying the capital that we've already raised? Am I being a good steward?'"
Alongside its aggressive acquisition strategy, Society Brands foresees additional fundraises, Sirpilla says, declining to elaborate on timing.
The big picture: Even though the company is focused on e-commerce in the near term, it eventually aims to pursue an omnichannel retail strategy, Sirpilla says.
That includes taking the brands international and some brands may get their own physical stores.
"For the right brands, brick and mortar will be the right fit," he adds.
Go deeper