E-cigarette maker Juul Labs weighs financing options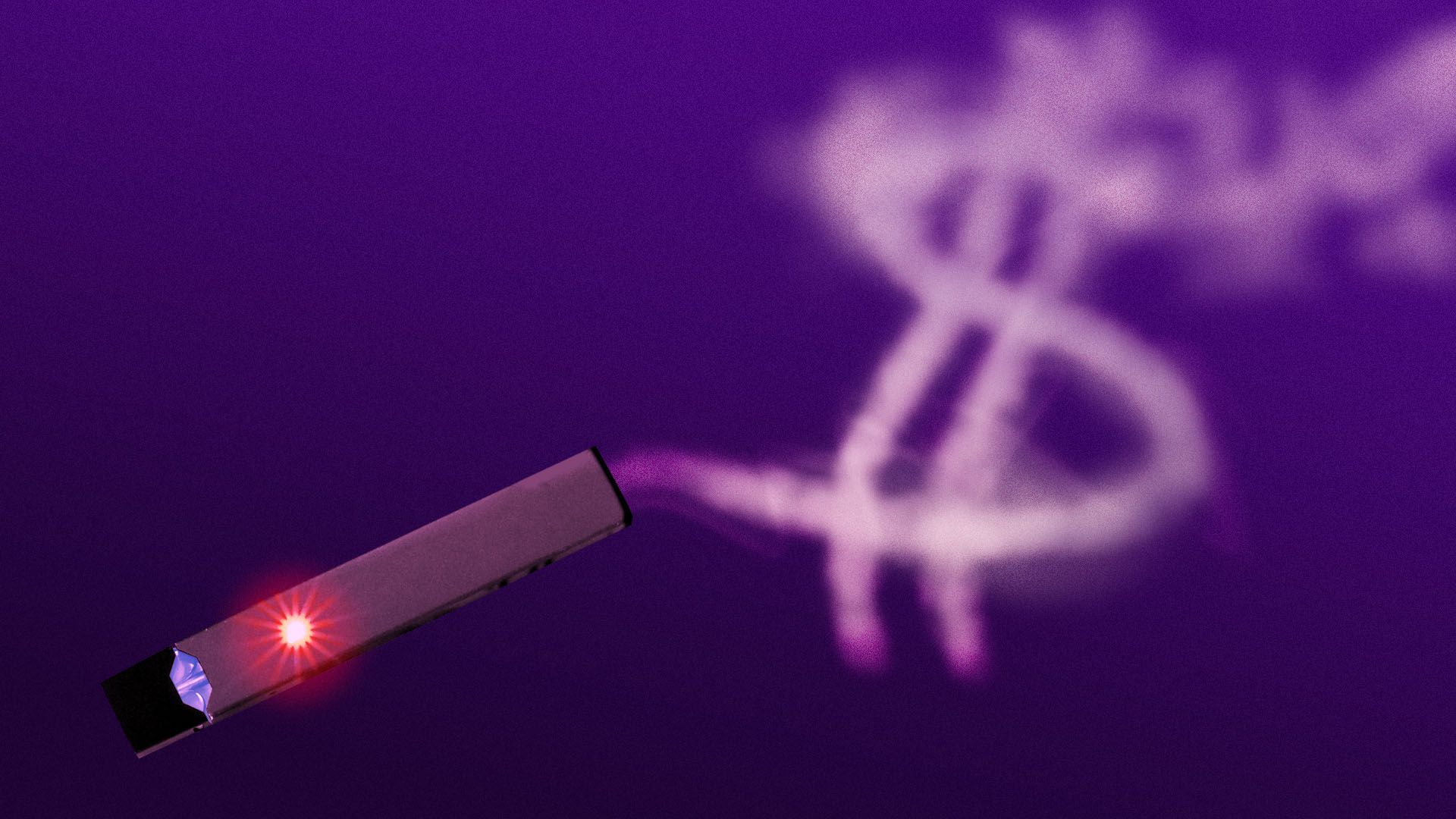 Juul Labs, the e-cigarette maker, is preparing to raise financing amid a slew of consumer lawsuits and regulatory uncertainty as the FDA seeks to pull its e-cigarettes from the U.S. market, according to Bloomberg.
Why it's the BFD: The company is exploring its options, which could include a move toward bankruptcy, pending the FDA's next actions and the fate of the consumer suits.
The damages being sought are in the hundreds of millions of dollars.
Driving the news: The company tapped Centerview Partners as its bankers to help it with financing and Kirkland & Ellis and Alvarez & Marsal to help with litigation and restructuring advice, Bloomberg reports, citing sources familiar.
Catchup fast: The FDA issued a ban on Juul's products on June 23. The next day, a federal appeals court temporarily blocked the ban.
On Tuesday, the FDA issued an administrative stay on the order while it conducts a further review.
What they're saying: "As we continue to operate in the market and go through the FDA's appeals process, we are in the early stages of exploring a variety of options including various potential financing alternatives to protect our business," a Juul spokesperson said in an emailed statement to Axios.
"We remain confident in our science and evidence and believe that we will be able to demonstrate that our products do in fact meet the statutory standard of being 'appropriate for the protection of the public health.'"
The big picture: The fate of Juul, one of the more popular e-cigarette brands, is being closely watched as it may have implications for the broader $23.6 billion e-cigarette market.
What's next: It's a waiting game, as the FDA conducts its review and the court considers Juul's appeal against the ban.
"To stay on the market, companies must show that their e-cigarettes benefit public health. In practice, that means proving that adult smokers who use them are likely to quit or reduce their smoking, while teens are unlikely to get hooked on them." – The Associated Press
Go deeper