Papa John's sells locations to Sun Holdings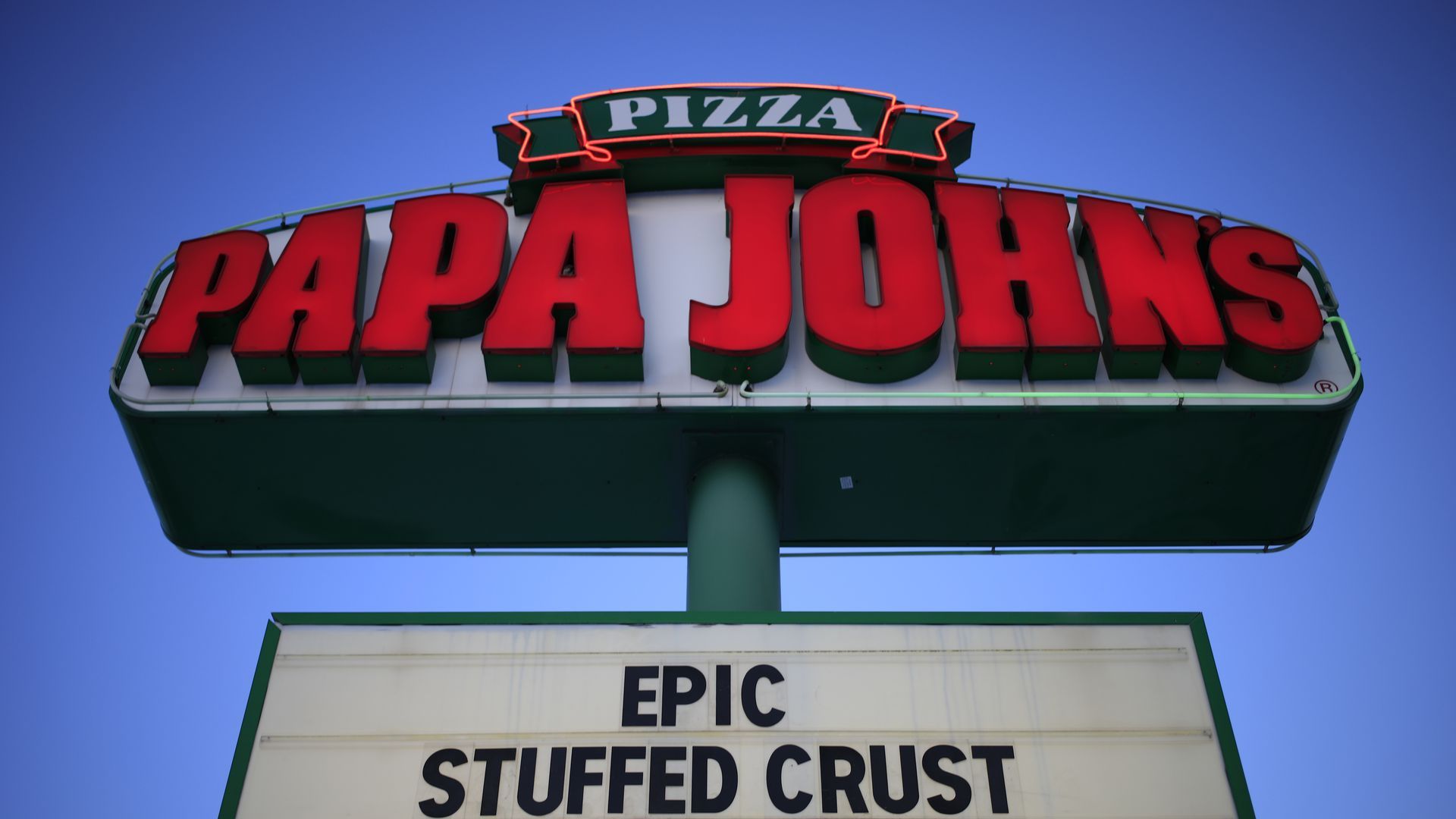 Papa John's agreement to sell a majority stake in 90 locations to Sun Holdings puts a spotlight on the franchise model it operates.
Why it matters: Restaurant chains continue to shift to an asset-light model that leans on franchising the name rather than directly operating locations.
It's not only higher-margin, but it also entails less risk, though, on the flip side, it means less control.
Details: The 90 locations in Texas being sold to Sun Holdings were developed by Papa John's via a joint venture with Blue and Silver Ventures, which continues to be a limited partner.
Meanwhile, even though Papa John's said it would suspend Russian operations, its franchisee operator there, Christopher Wynne, refuses to shutter his 190 stores. Another example of where franchising can get tricky.
As our colleague Dan Primack reported, Wynne's PJ Western, which is based in Denver and backed by PE firms CapMan and Baring Vostok, even built its own dough-making facilities in the region.
Go deeper