April 03, 2023
Good morning, Media Deals readers!
🍎 Situational awareness: Apple CEO Tim Cook is the cover star for the April/May 2023 issue of GQ.
1 big thing: Ari's risky bet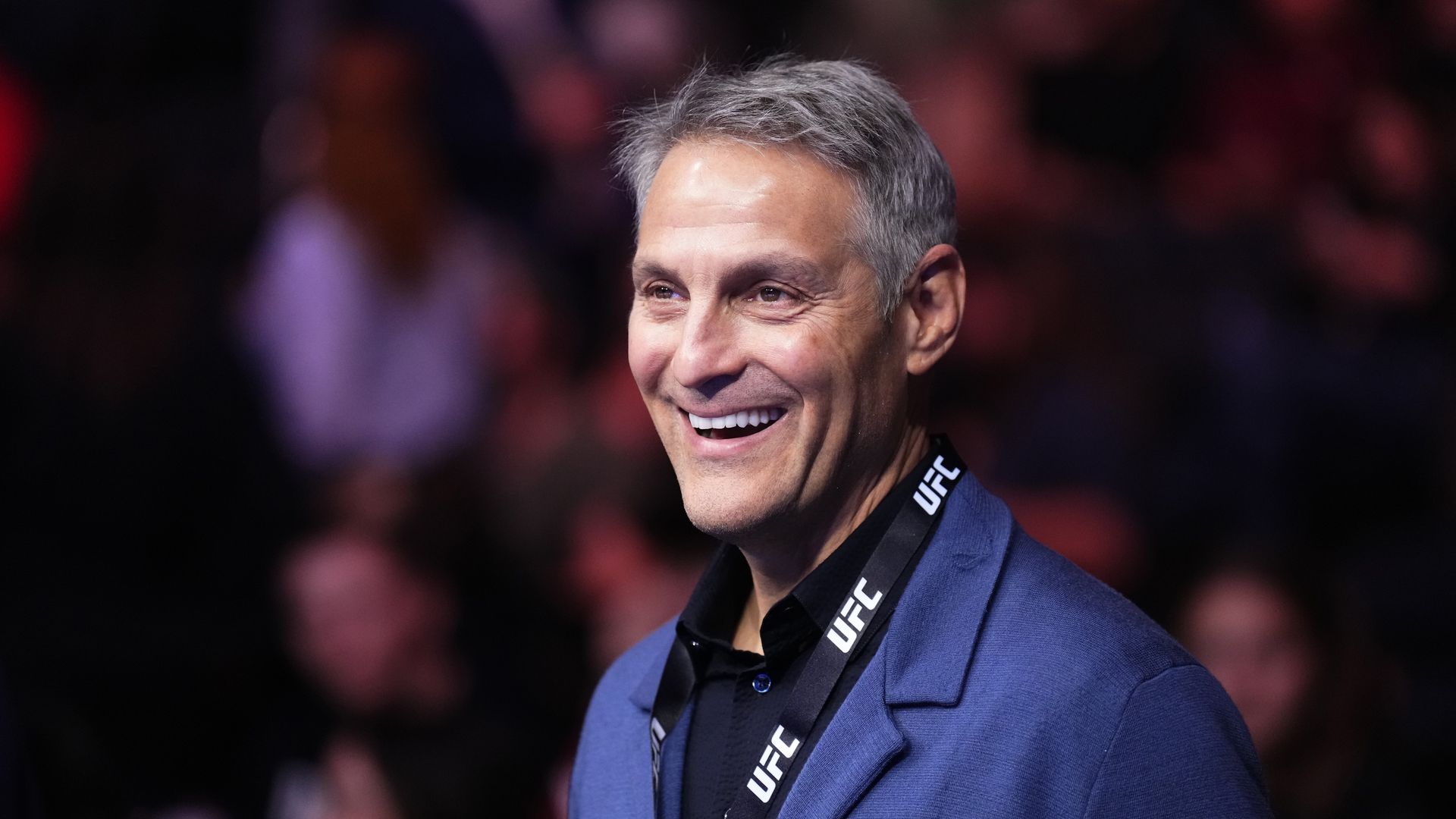 The tie-up between WWE and UFC immediately puts Ari Emanuel and Endeavor toward the top of the sports and live event space. But it comes with a cost, Tim writes.
Why it matters: The deal is a huge PR win for Emanuel, who risked his company two years ago by taking it public. It's also going to challenge Endeavor's debt-burdened balance sheet.
Endeavor's stock price dipped more than 2% in morning trading after the deal was announced.
The big picture: The new UFC-WWE company (trading under a very fitting "TKO" ticker) should have no shortage of investor interest. But buying into Endeavor now becomes less enticing without the popular combat sports league.
Last year, UFC was the main reason that Endeavor's sports business — which also features the Professional Bull Riders league and EuroLeague basketball — grew revenue by 20% to $1.3 billion, accounting for nearly a quarter of its total revenue.
Though Endeavor paid down $500 million of its debt last year, it still carries more than $5 billion in long-term debt.
Catch up quick: Endeavor this morning announced it was buying WWE and merging it with UFC into a separate company.
The all-stock deal values UFC at $12.1 billion and publicly traded WWE at $9.3 billion, the companies said in a regulatory filing.
When the deal closes later this year, Endeavor will hold a 51% controlling interest in the newly combined company, and WWE shareholders will hold the remaining 49%.
The two companies will be run separately under the yet-to-be-named company.
What's next: The WWE and UFC will negotiate their linear TV rights separately from one another, but could partner on a combined streaming deal, WWE president Nick Khan tells Sara Fischer in an interview this morning.
WWE's linear TV rights deals with NBCUniversal and Fox expire next year. Its streaming deal with NBCUniversal's Peacock expires in 2026. UFC's media deal with ESPN, which includes giving ESPN+ the exclusive rights to all UFC pay-per-view matches, expires in 2025.
"The most important thing is that NBC and Fox, from a WWE point of view, feel respected in the process," Khan said. "So we're going to enter those conversations with them." The right of first refusal "just starts now."
Khan continued: "If we're not able to do that, we'll see what the marketplace has to say and ultimately, you know, choose the right partner for the WWE audience in our shareholders."
View archive