March 27, 2023
Good morning, Media Deals readers!
🏦 Situational awareness: Another weekend, another bank deal. Silicon Valley Bank found a buyer — as of this morning, its remaining depositors will become customers of First Citizens BancShares. More from Axios' Dan Primack here.
👨‍🔧 Axios Pro Tech Policy launches today. Sign up here.
1 big thing: Cineworld's fractured future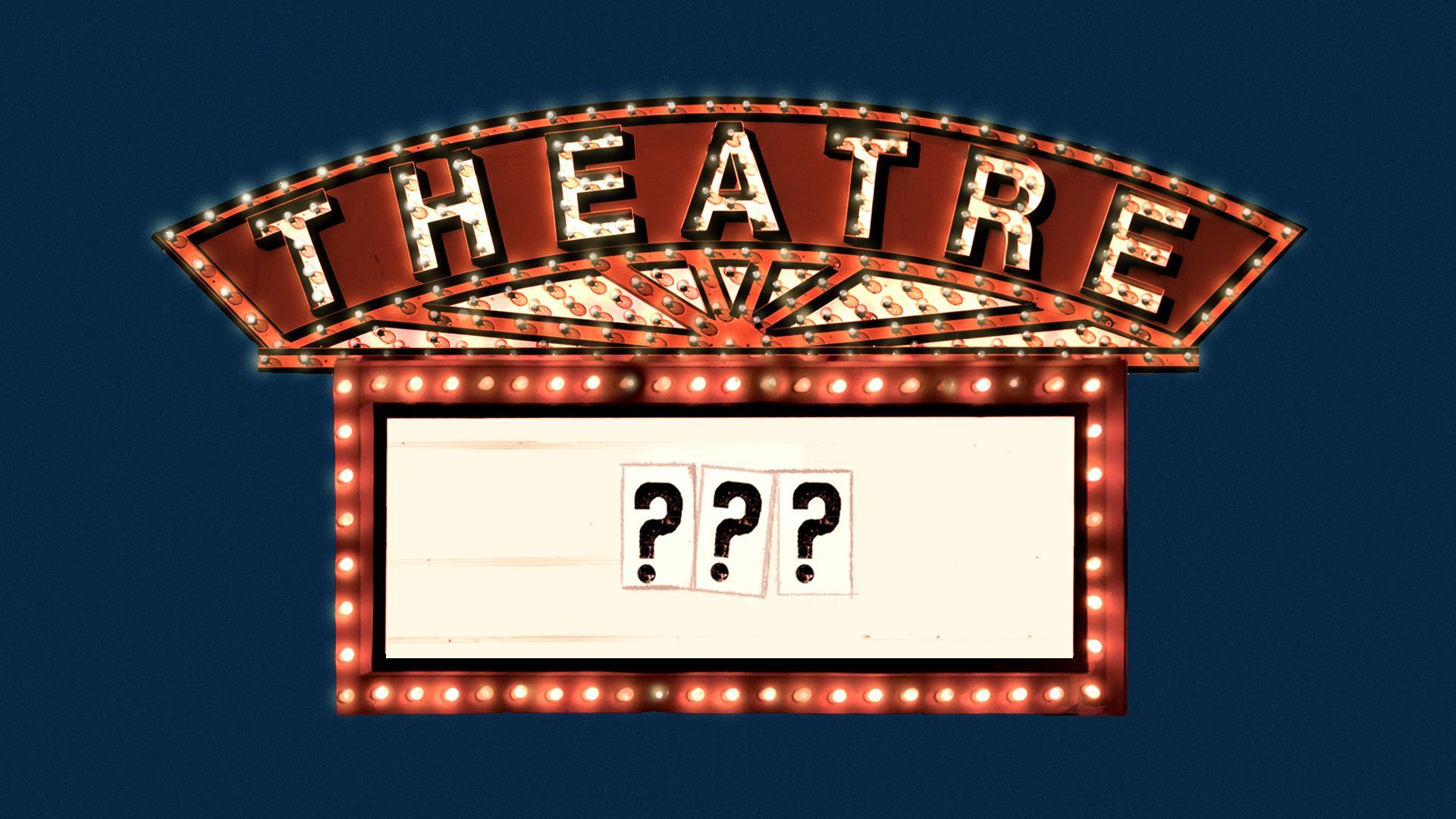 It looks increasingly likely that Cineworld will be sold off in parts as it emerges from bankruptcy, as the beleaguered theater chain has been unable to find a buyer for the whole company, Tim writes.
Why it matters: Cineworld, the world's second-largest theater chain behind AMC, is either the harbinger of movie theaters' bleak future or an isolated disaster due to its $6 billion debt load.
Driving the news: Two buyers from the private equity world emerged over the weekend, with both Elliott Management and CVC Capital Partners eyeing Cineworld's businesses in Eastern Europe and Israel, Sky News reported.
Elliott had previously weighed a bid for the whole company, reported Sky.
Cineworld has 112 theaters in Israel and eastern Europe, with the majority of those in Poland and Romania.
Cineworld's biggest presence is in the U.K. and U.S., where it has more than 600 theaters. It has yet to find a buyer for those.
The big picture: Cineworld has been running two parallel processes as its tries to get out of bankruptcy — one for a restructuring and one to sell the company as a whole.
After receiving interest from multiple parties, Cineworld said in February that while it had some offers for its non-U.S. and U.K. businesses, it had zero all-cash offers for the entire company.
What's next: Final bids for Cineworld are due April 10. Cineworld is also preparing its restructuring plan to be voted on by May 30.
There is an April 20 shareholder meeting scheduled in London, which is required by U.K. securities law, "in circumstances where the value of the company's net assets is less than half of its called up share capital," Cineworld said.
Cineworld has previously warned shareholders they're likely to be wiped out.
View archive