March 13, 2023
Good morning, Media Deals readers! SVB is everywhere, but there was the small matter of the Oscars, too.
🏆 Situational awareness: "A24 took home more awards (nine) than any other movie studio Sunday, marking a significant milestone in its journey from a fledgling indie studio to an industry juggernaut," Sara Fischer writes.
1 big thing: SVB collapse weighs on SXSW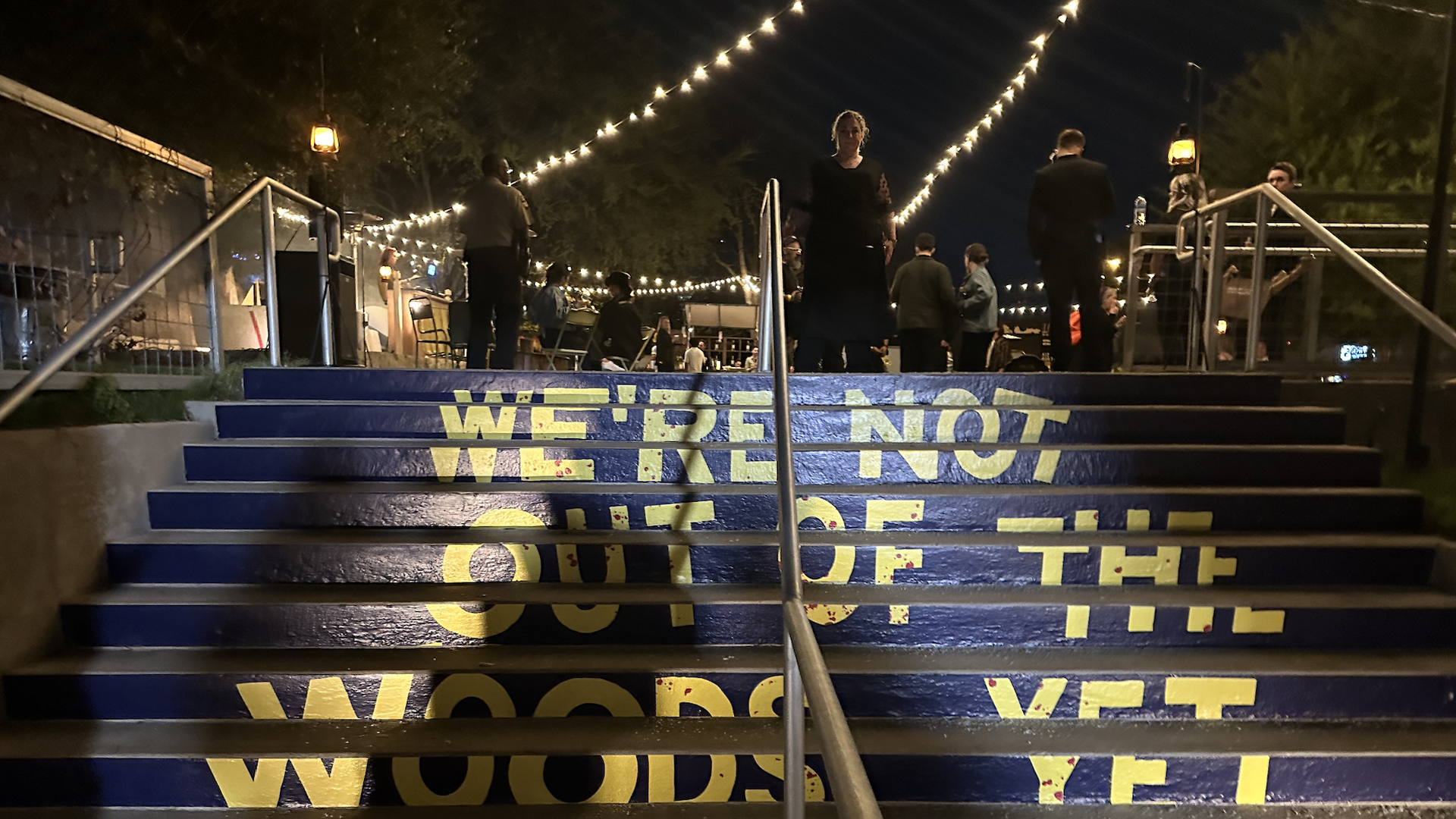 Even as SXSW had a sunny and hot opening weekend, a Silicon Valley Bank-sized shadow hung over the tech and venture capital portions of the conference.
Why it matters: At times, it felt like a mass group therapy session, Kerry and Axios Austin's Asher Price write.
What's happening: On stage, startup executives and investors stared at their devices in the middle of their panels, and anxious questions about the collapse cropped up in Q&As.
Yes, but: SXSW wasn't entirely dour. Pre-planned parties and schmoozing among marketing and sales leaders carried on.
At a Friday night event hosted by TV streaming service Roku — shortly after it filed an 8-K form revealing nearly $500 million of its $1.9 billion in cash was tied up with SVB — the vibes still felt celebratory, with purple glitter drinks, purple snacks, lots of hugs and smiles.
Zoom in: Making the rounds at SXSW, "about half the people got their money out and half not. And the half that did not are sweating about not making payroll," Henrik Johansson, Austin-based CEO of Gembah, tells Axios. "The ones that did not are smiling and shaking hands — and also freaking out."
Johansson had banked with SVB for 15 years but was able to get his money out on Thursday after an urgent message from an investor. (He declined to disclose how much his holdings in SVB were.)
What's next: "If I were running a big tech company and had a lot of cash, I'd be looking for fire sales this week," Jason Schenker, the Austin-based chairman of the Futurist Institute, said during his SXSW session Saturday.
"Many companies can't meet their payroll," Schenker said. "You're going to see a very fast slew of acquisitions."
View archive