Australian outlet The Daily Aus eyes U.S. growth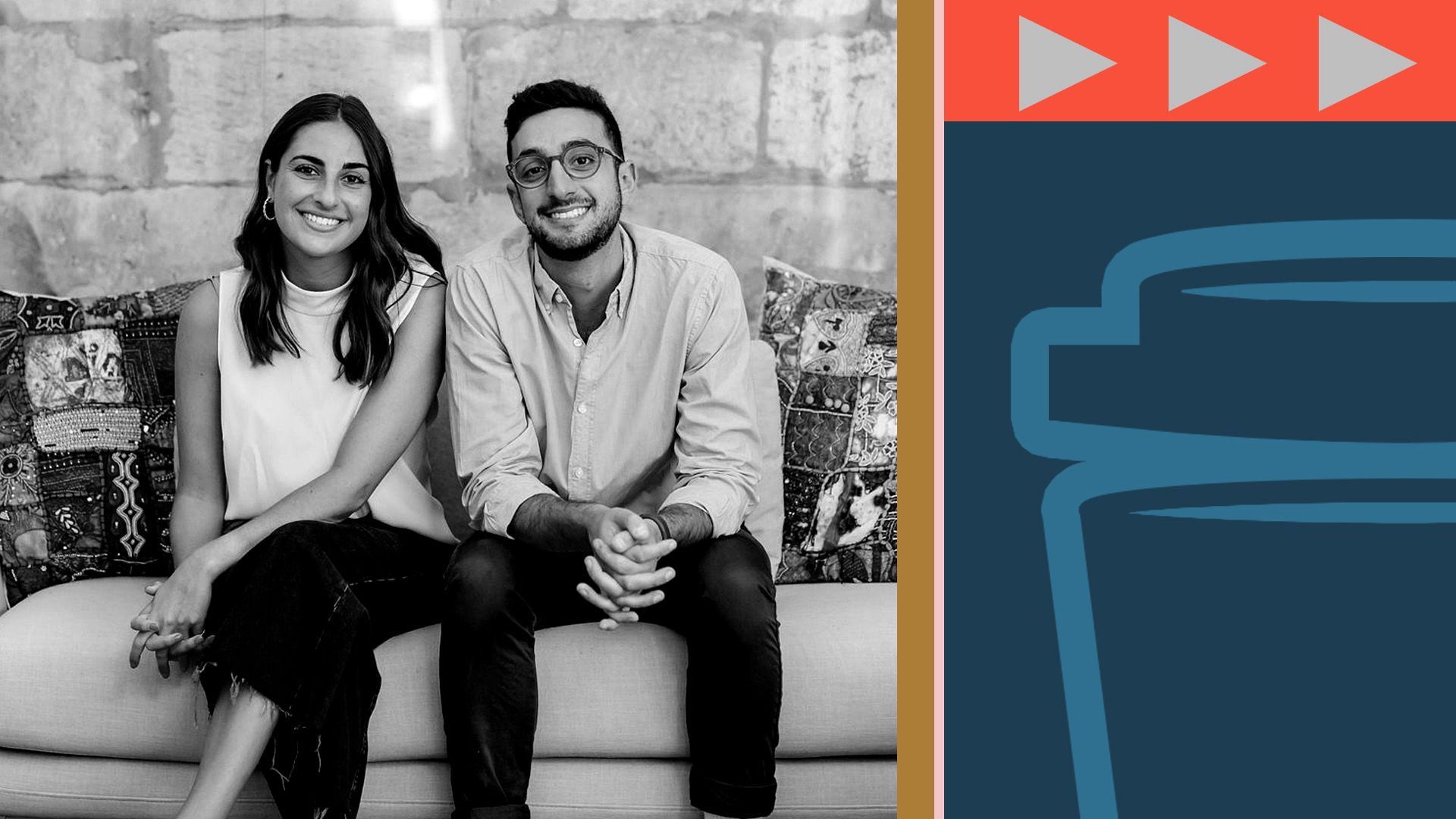 Australian news publisher The Daily Aus has been quietly operating the Instagram account @thedailyusa as it explores U.S. expansion, the co-founders tell Axios.
Why it matters: The plan signifies optimism in U.S. media even as other news outlets scale back and lay off workers amid volatility in the ad market.
Of note: Co-founders Zara Seidler and Sam Koslowski are in New York and Washington, D.C., this week to learn more about the media market and discuss partnerships.
Catch up quick: After launching in 2017, The Daily Aus raised A$480,000 in 2021 and A$1.2 million in 2022 from former Channel 9 CEO David Gyngell, Canva executives and others.
Speaking from Bluestone Lane in Hudson Yards, Koslowski tells Axios The Daily Aus reaches 1.5 million Australians monthly across its social accounts, podcast and newsletter. It has about 20 employees. All of its journalists are under 30.
This interview was edited for clarity, style and length.
Why did you pursue an ad model?
Seidler: "We have an audience that is really hard to reach. We have 75% women, majority under the age of 35."
Koslowski: "We want young people to dive into being a news reader, and we wanted to make it as accessible as possible. ... We have been innovative in the way that we use Instagram, for example, to monetize. You can do a poll with our audience."
There's been tension between on-the-ground news reporters and social-first aggregators. How do you grapple with not wanting to take away from others' outlets?
Seidler: "If we are honest about our origin story, we began as an aggregator. ... I think that's very distinct from where we're at now, which is the prime minister comes to us for an interview. ... When it comes to foreign reporting, there's limitations. Still, where possible, we're seeking primary sources. ... It's [also] about acknowledging the journalism of others where needed."
Koslowski: "We both had media jobs before our other careers, and we both observed that media don't like other media. We want to change that."
You have a strong audience on social, but other publications are moving away from that strategy. Do you fear over-reliance?
Koslowski: "It doesn't actually matter too much to us the relationship that we have with a particular social network. If a 19-year-old Australian university student is there, then we need to be there."
Seidler: "The front door is always going to be audience-led, social-first."
What was your reaction to Instagram's CEO saying Threads is not a place for hard news?
Seidler: "We don't want [Threads] to be about news. ... We want people to be scrolling, looking at a photo of a sunset and then getting a piece of news that they weren't expecting to see but means that they're still consuming it anyway."
Why expand to the U.S.?
Seidler: "The needs of the youth in Australia aren't inherently different than those elsewhere. We think there's a gap in the market here, where there's not necessarily a player that is serving down-the-line, explainer journalism specifically targeted to young people, and we think in an election year it's more important than ever."
Koslowski: "I really love the media landscape here. We're obsessed with beehiiv. There's a lot of innovation."
Go deeper