Disney's busy week, under Trian's watchful eyes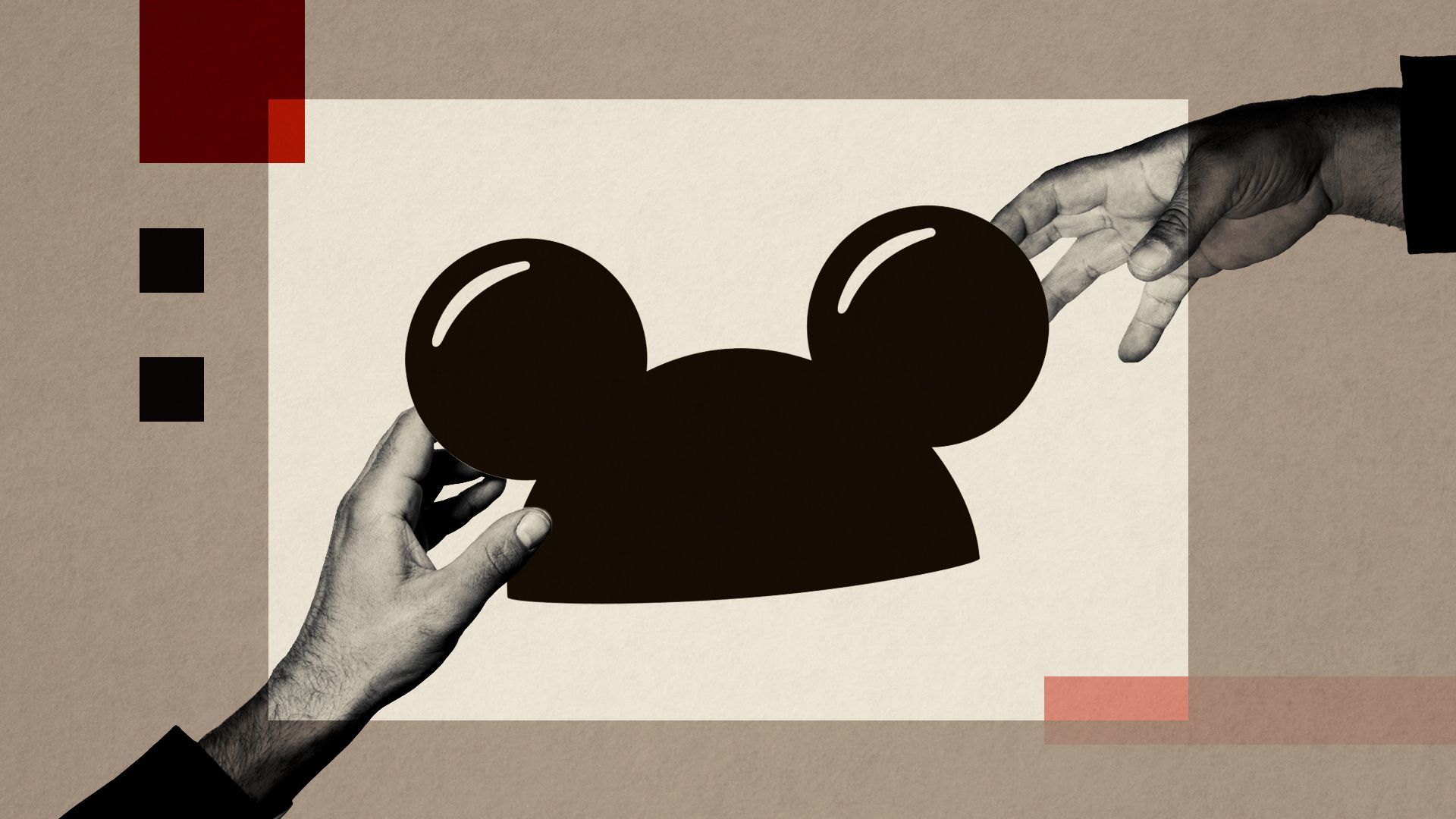 Disney delivers earnings next week, and the question looming large over the results is how one of its largest shareholders will respond, if at all.
Why it matters: A lot is riding on the company's fourth quarter report on Nov. 8, coming as Trian launches its second campaign for changes at the company, which is struggling under a sagging stock price and heavy pressure on multiple parts of its $150 billion business.
Zoom in: One of the oldest tricks in the activist hedge fund playbook is to front-run a target's earnings announcement with a white paper or some kind of swipe at the management team, board, overall strategy or a combination of all three. Turn attention away from a press release and back onto the campaign.
The response tactic from the company side is to make sure the release is packed with as many positives as possible.
Another possibility: The two sides agree to a peace deal that is announced as part of the earnings rollout.
It seems early for that, seeing as Disney's window for a shareholder to nominate directors doesn't open up until Dec. 5. Trian's co-founder Nelson Peltz plans to nominate himself and at least another director, according to sources.
Details: This time around, Trian has officially linked arms with Disney dissident Ike Perlmutter, a former executive who has entrusted his entire stake to the hedge fund and granted it voting authority, according to a source familiar with the matter.
That combined Disney stake is comprised of 33 million shares worth around $2.5 billion, the source says.
That would make Trian a top-five holder of Disney stock, owning nearly 2% of outstanding shares.
Trian's next 13-F filing is due to come out on or around Nov. 15, a disclosure that could offer additional details of its position.
The intrigue: There is very little detail, disclosed anywhere, of Perlmutter's total holdings in Disney.
"I acquired Disney stock in 2009 when Marvel was sold to Disney. I have not sold any of the Disney stock I received and, in fact, have added to my holdings over the years," Perlmutter said in a statement.
What's next: In addition to earnings, all eyes are on Hulu. Disney is on the hook to buy out Comcast's 33% stake in the streaming service. Both sides hold an option to trigger the sale, which is expected to happen Wednesday as part of a 2019 deal made at the height of the streaming era.
Go deeper