Infillion founder on MediaMath's next steps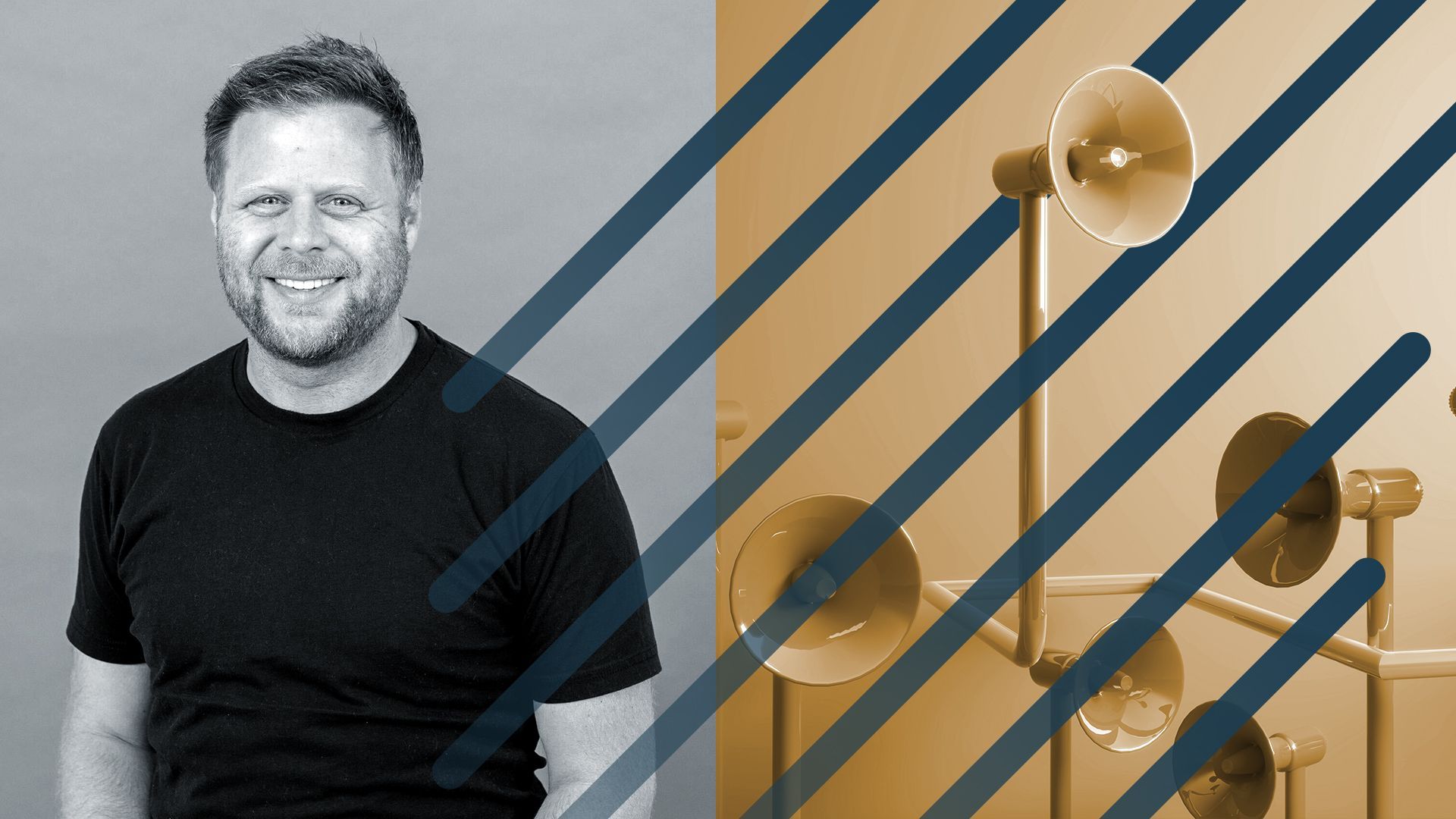 Ad tech firm Infillion has been restoring MediaMath by hiring back some employees and starting client contract negotiations now that its purchase of the bankrupt demand-side platform has closed, founder and executive chairman Rob Emrich tells Axios.
Why it matters: MediaMath is the latest deal for Infillion, born from a combination of ad tech firms, to expand its influence in the competitive media buying industry through M&A.
What they're saying: Emrich says part of his drive to buy MediaMath was to better compete in advertising automation.
"We're super early in programmatic because I think about programmatic is just the first few innings of a longer arc of automation. And if you want to really do automation and all of the cool things that come with automation, like AI and dynamic creative optimization, you have to have your own buying platform," Emrich says.
Details: Infillion has hired back four MediaMath employees with tech expertise and is in about 10 to 20 contract negotiations with potential clients, Emrich says.
Emrich says he has long been a "secret admirer" of MediaMath. His company previously operated a demand-side platform, which he shut down in 2017 to focus on profitability. It then partnered with The Trade Desk to provide the last-mile bidding, he says.
"When we shut it down, we didn't really have enough scale to support our own DSP," Emrich says. "We're a much bigger business now, and from a scale perspective, it makes sense. We have larger aspirations, too."
Catch up quick: Infillion was previously called Gimbal | true[X]. In 2020, Gimbal acquired true[X] from Disney, which came from the 21st Century Fox deal. Gimbal specialized in location data whereas true[X] started with value exchange ads and later connected TV ads.
Last year, Infillion bought the in-store analytics company Analytiks.
The company last raised funding in 2017. Qualcomm is its second-largest shareholder, after Emrich. He declined to disclose annual revenue but says the company has been profitable for about six years.
Infillion has more than 200 workers, the majority being employees with some contractors.
By the numbers: Infillion successfully bid for MediaMath in the bankruptcy auction held Aug. 21, where Genius Sports Media was the other bidder, for $22 million.
During the bankruptcy proceedings, Emrich said his team's financial model expected $30 million in operating losses over the next three years. But Emrich tells Axios that he expects those expenses to decrease if they get "quick customer adoption."
Emrich said at the proceedings that Infillion expected to spend about $445 million on traffic acquisition costs and $102 million in other operating expenses over the next three years, which factored in hiring about 155 people.
Of note: Infillion is not looking to sell or go public but is eyeing more acquisitions once MediaMath is better integrated and built back up, Emrich says.
Go deeper