Exclusive: VideoAmp raises $150M Series G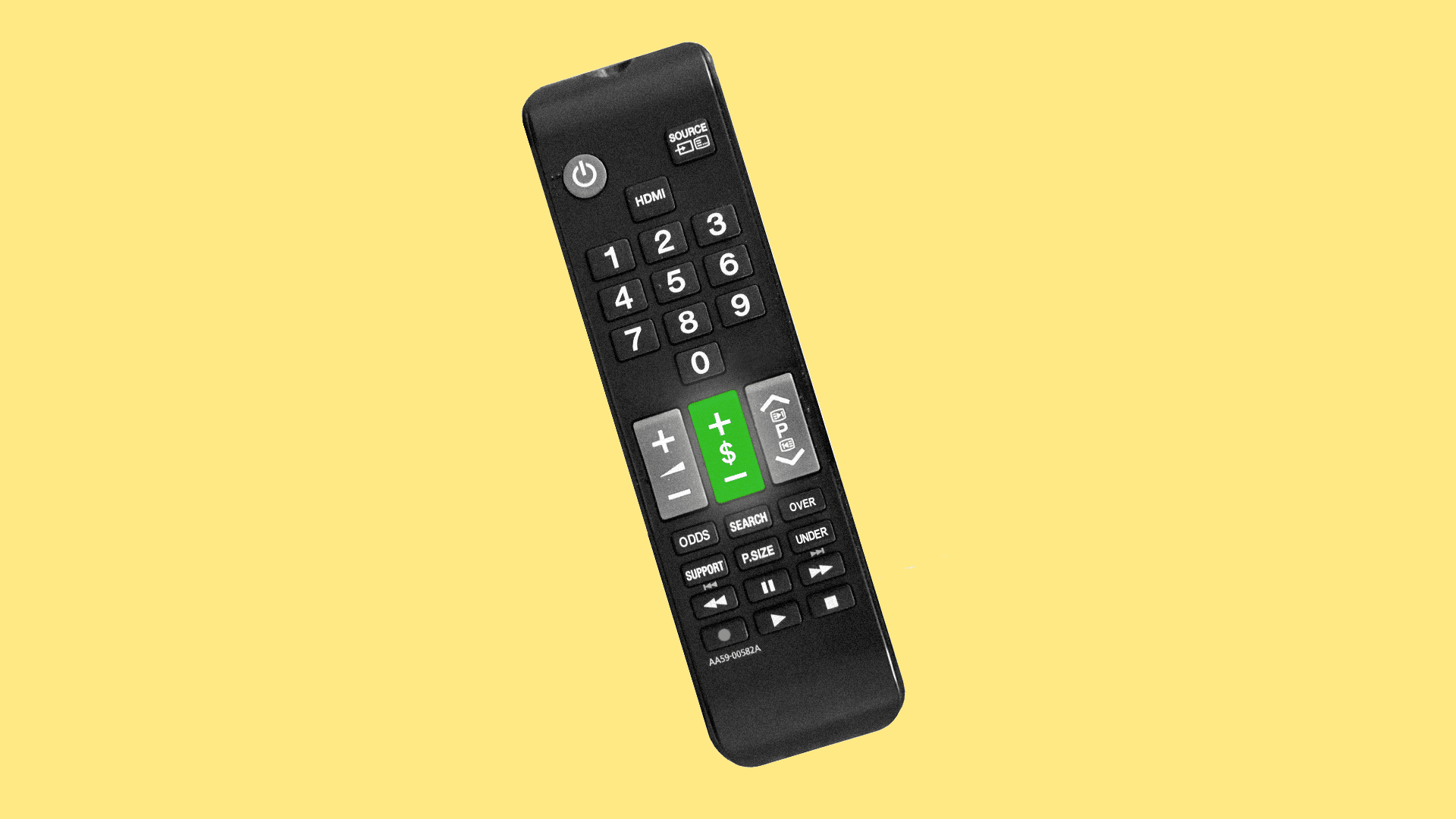 Media measurement firm VideoAmp has raised $150 million in a Series G round, CFO Paul Ross exclusively tells Axios.
Why it matters: The funding boosts the startup's goals of overtaking incumbent Nielsen and other measurement providers in serving the multibillion-dollar TV ad market.
Details: Vista Credit Partners provided the funding, which was not priced leaving the valuation at $1.4 billion.
VideoAmp has raised $300 million in total primary equity funding. It closed its Series F round of $275 million in 2021. Last year, it raised $63.86 million in debt financing from Hercules Capital, which was repaid, per the company.
Ross declined to disclose revenue. He said VideoAmp has historically not been profitable but is close. About half of VideoAmp's costs are people-related while the rest goes to hosting and data processing fees, he says.
VideoAmp has headquarters in New York and in Los Angeles and has about 400 employees.
Context: Ross says the new funding will be directed toward continued maintenance of its product.
"We're asking Fortune 100, Fortune 500 companies to build their businesses on top of our platform," Ross says. "And so not only do we have to build the robust and data-driven product that they need, but we also need to give them the confidence that VideoAmp has the resources and the staying power."
VideoAmp is no longer in its "proof of concept" phrase for its currency product and instead is focusing on servicing its clients, which includes nine of the 10 major TV networks, all six ad agency holding companies and individual brands, Ross says.
What's next: VideoAmp was exploring an IPO in 2021, per Bloomberg. Ross declined to share an updated timeline but said he will be closely watching recent IPOs.
"It's no secret that the capital markets are not really conducive to tech IPOs right now," Ross says. "I think we're in a position where we don't need to go public and so we will just be weighing over time when and if it makes sense to go down that path."
Ross says VideoAmp is open to potential "tuck-in" acquisitions but does not expect any "transformational" ones in the future. It acquired analytics platform Elsy last year.
Go deeper