Fanatics buys in on sports betting gold rush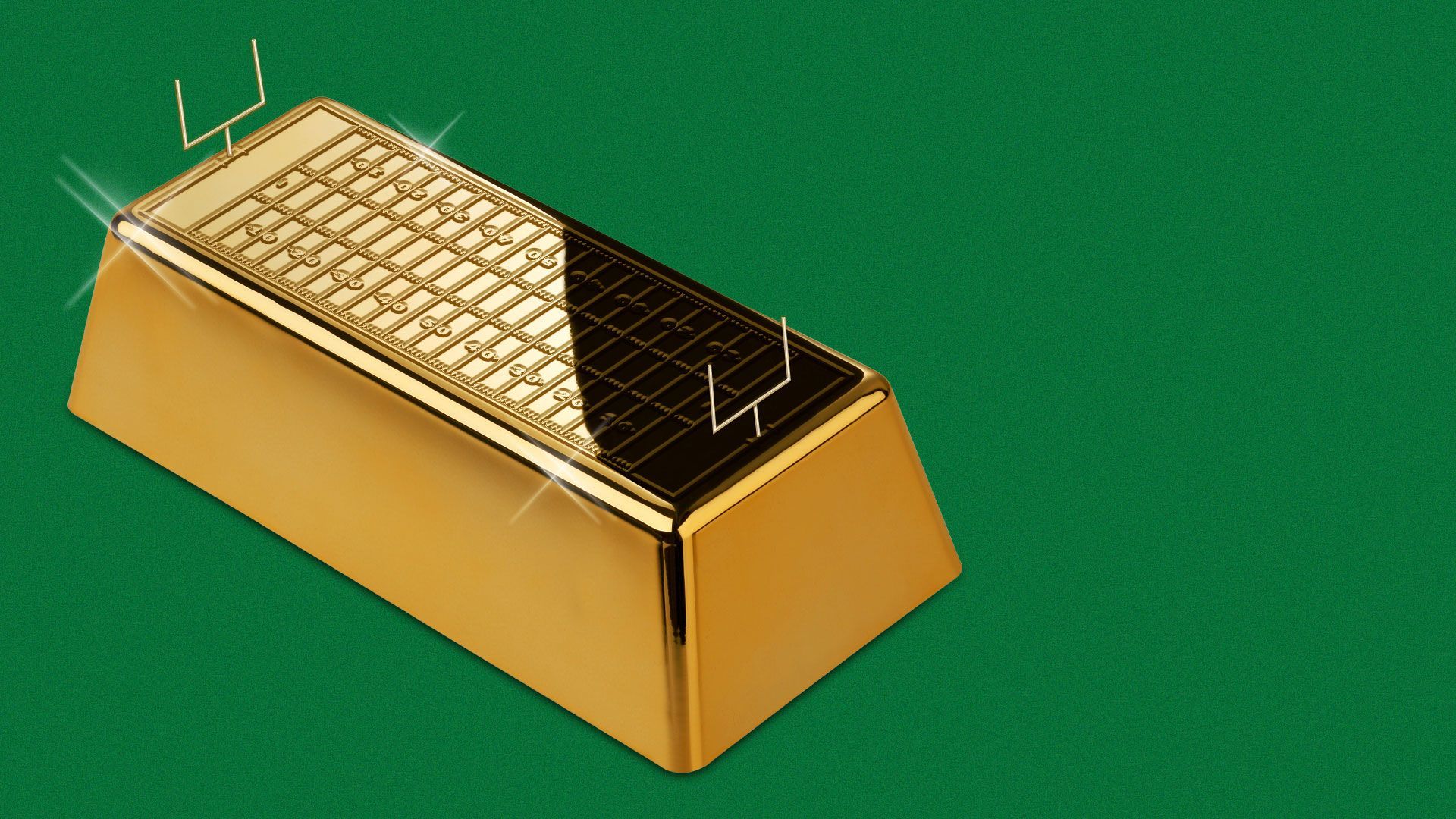 Fanatics has a very straightforward plan to break the online sports betting duopoly: Build a sportsbook app that customers actually like to use, Matt King, the company's CEO of its gaming and betting division, tells Axios.
Why it matters: A successful sports betting business is paramount to Fanatics' goals of becoming one of the world's biggest sports brands, especially ahead of an expected IPO.
The big picture: Trying to break the FanDuel-DraftKings duopoly will either be King's crowning achievement or a case of the house always winning.
The list of those that tried and failed is lengthy and includes some well-known media brands like Fox. King argues those all failed because they "went to market with a product that wasn't ready for primetime and got burned."
Fanatics' research found that users are "less satisfied with their sports betting apps than they are with other consumer technology apps." The company used its beta launch in March to tweak the app before its formal debut last month.
"Let's build a product that's on par, that is somebody's favorite app, period, not just their favorite sportsbook app," King says. "That satisfaction gap is really what we're looking to close."
Zoom in: Adding PointsBet immediately expanded Fanatics into 11 states just as NFL and college football seasons get underway.
Zoom out: Fanatics has a steep hill to climb. FanDuel, which King led as CEO until 2021, and DraftKings collectively own more than 80% of the market.
Fanatics isn't the only well-funded newcomer. Later this year, Penn Entertainment will rebrand its Barstool sportsbook into ESPN Bet as part of a $1.5 billion licensing deal.
Both PointsBet and Penn have around the same share of the market at 2%. King admits ESPN Bet will be a "healthy" newcomer, though he points out that outside of SkyBet, "the media-gaming integration model is a hard one to pull off."
"We're different than a media brand. We actually have transactional information from each user," King says. "[Our database] is multiples bigger than the database that FanDuel or DraftKings started with."
What's next: Fanatics expects to gain regulatory approval to close on two more PointsBet states — Indiana and Illinois — later this year, followed by Louisiana, Michigan, New York and Ohio likely next year.
Go deeper