Entertainment industry cozies up to AI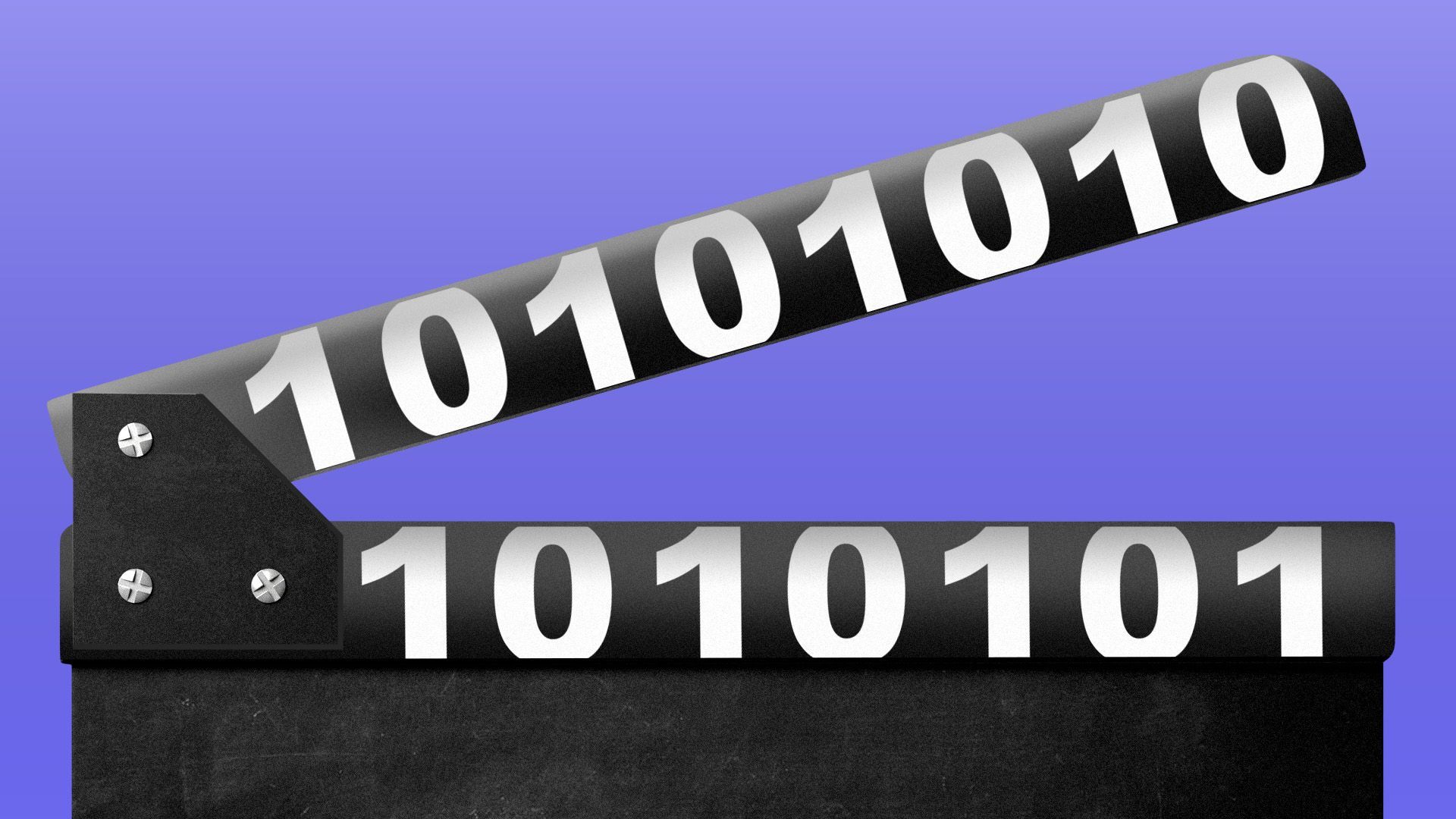 Amid the existential threat of AI, the entertainment world is starting to figure out ways to work with, rather than against, the revolutionary technology.
Why it matters: AI is here to stay and there's no stopping it, so the entertainment world is focusing on how to exert as much control as possible over their digital selves.
Driving the news: Banijay, one of the largest producers of unscripted TV shows like "Big Brother," said Wednesday morning it was setting up a fund to develop new TV formats using AI.
That follows the announcement between YouTube and Universal Music Group about their Music AI Incubator, which will include artists like Rosanne Cash and the estate of Frank Sinatra.
The incubator's goal is to figure out how best to use the technology in the hope of getting more artists on board. The announcement came as YouTube's parent Google negotiated with UMG to license its artists' voices and melodies to train AI models.
The big picture: This is just the beginning.
"If YouTube is doing it, you can imagine ByteDance or TikTok is next — or Meta," Elizabeth Moody, senior partner and chair of the New Media Practice at Granderson Des Rochers, tells Tim. "They're all working on it."
A July survey by independent music distributor TuneCore about using AI in music found that 50% of artists have a positive perception of AI, compared to 39% who said they have fears and concerns.
Despite the public rhetoric by striking writers and actors over fears that AI will take their jobs, many celebrities have cut deals to license their AI likenesses.
"If you're super famous, you're gonna be a little more protective of your voice," Moody says. "But I know even some of our artist clients and our celebrity clients who consider their voice to be a key piece of who they are, they're much more interested because they're like, 'Gosh, I can preserve this for myself and my legacy.'"
Zoom out: There's been a rash of funding for generative AI companies that want to cater toward how to use and manage digital likeness that began during the metaverse push of 2021-22.
Synthesia, the startup behind Lionel Messi's Messi Messages, which allows fans to create personalized messages from an AI version of the soccer star, was recently valued at $1 billion following a $90 million Series C round in June.
Soul Machines, which has worked with Carmelo Anthony and Will.i.am, has raised $132 million so far, including $67 million in a Series B round last year.
Talent agency giant CAA invested $20 million in AI startup Deep Voodoo from "South Park" creators Matt Stone and Trey Parker, as well as formed a strategic partnership with generative AI company Metaphysic that will include using its de-aging technology in an upcoming film.
Go deeper