Disney to release "Frozen" podcast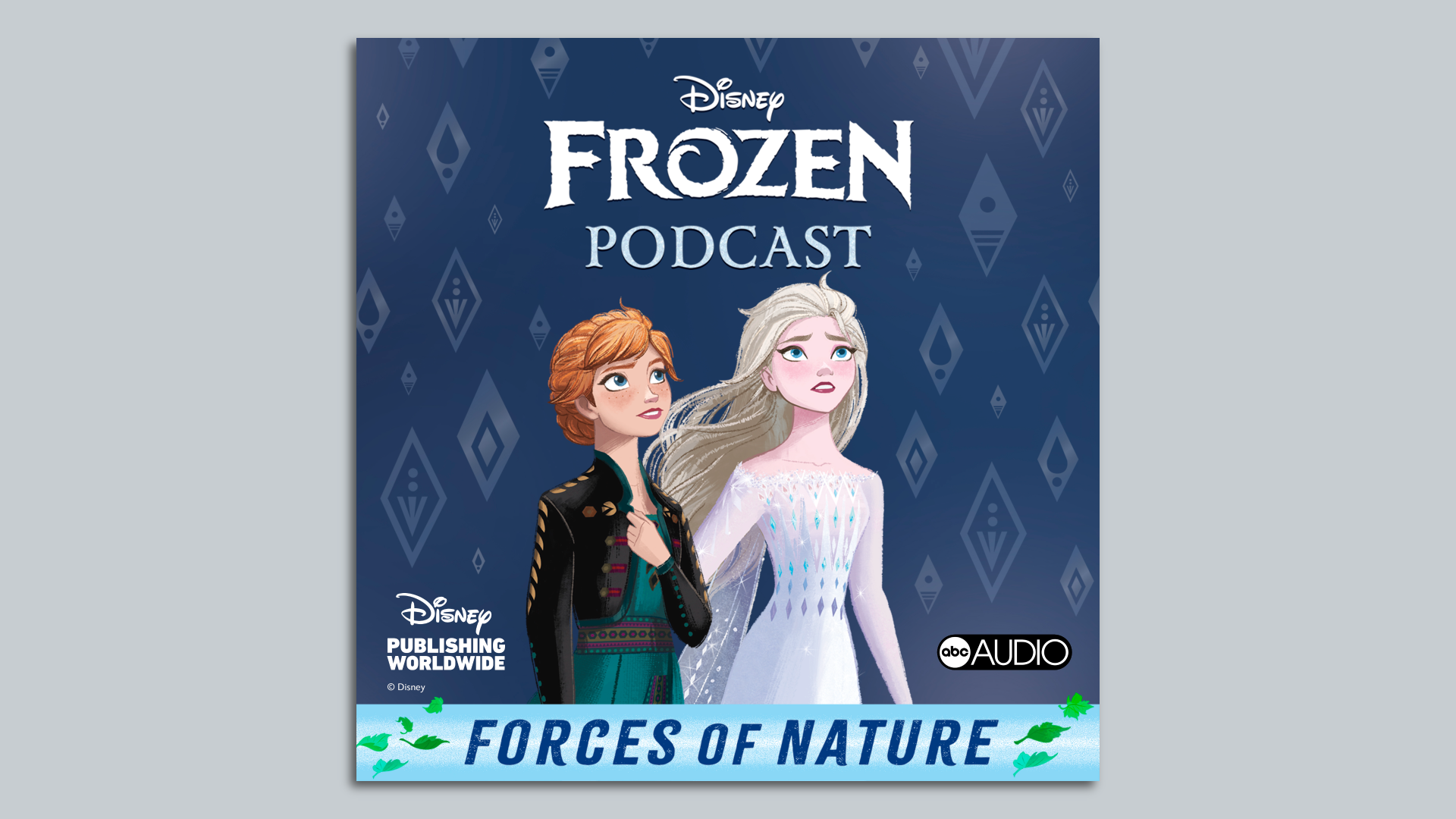 The next chapter of "Frozen" is for your ears, as Disney plans to release a 12-episode podcast titled "Disney Frozen Podcast: Forces of Nature" in October.
Why it matters: Kid-friendly podcasts have gained popularity as a screen-free form of entertainment with TV giants and media startups investing more in the medium.
Details: The podcast, aimed at kids aged 6 to 12, is set after "Frozen 2" and involves Anna and Elsa traveling to the Enchanted Forest and coming across "mysterious copper machines that are disrupting the natural order of things," the press release said.
Olaf, Kristoff, Sven and General Mattias are also featured. New characters include Sankershus ruler Queen Disa and the Duke of Weselton's nephew Lord Wolfgang, along with his pet magpies, Astrid and Magnus. ABC News' chief meteorologist Ginger Zee is a voice presenter in the series.
The episodes are around 15 to 20 minutes long.
Macy's is the sole presenting partner of the podcast.
Be smart: "Frozen" is one of Disney's most popular media franchises with billions from merchandise sales and box office dominance. It's been adapted into a Broadway musical and had other spinoffs including a short film titled "Olaf's Frozen Adventure" and a Disney+ series titled "Olaf Presents."
The big picture: As podcasts have garnered more attention, so have audio stories for children and families.
The "Frozen" podcast is Disney's first time creating an audio-first extension of an animated franchise, the company said. It's released podcasts based on content from other divisions such as Disney Branded Television, National Geographic, Disney Music Group, ESPN and ABC.
Nickelodeon has created kid-friendly podcasts such as "Listen Out Loud" and "Blue's Clues & You: Story Time with Josh & Blue."
Starglow Media, an audio network focused on kids and family content and led by former UTA agent Jed Baker, launched this month.
Go deeper