Dish Network and EchoStar agree to merge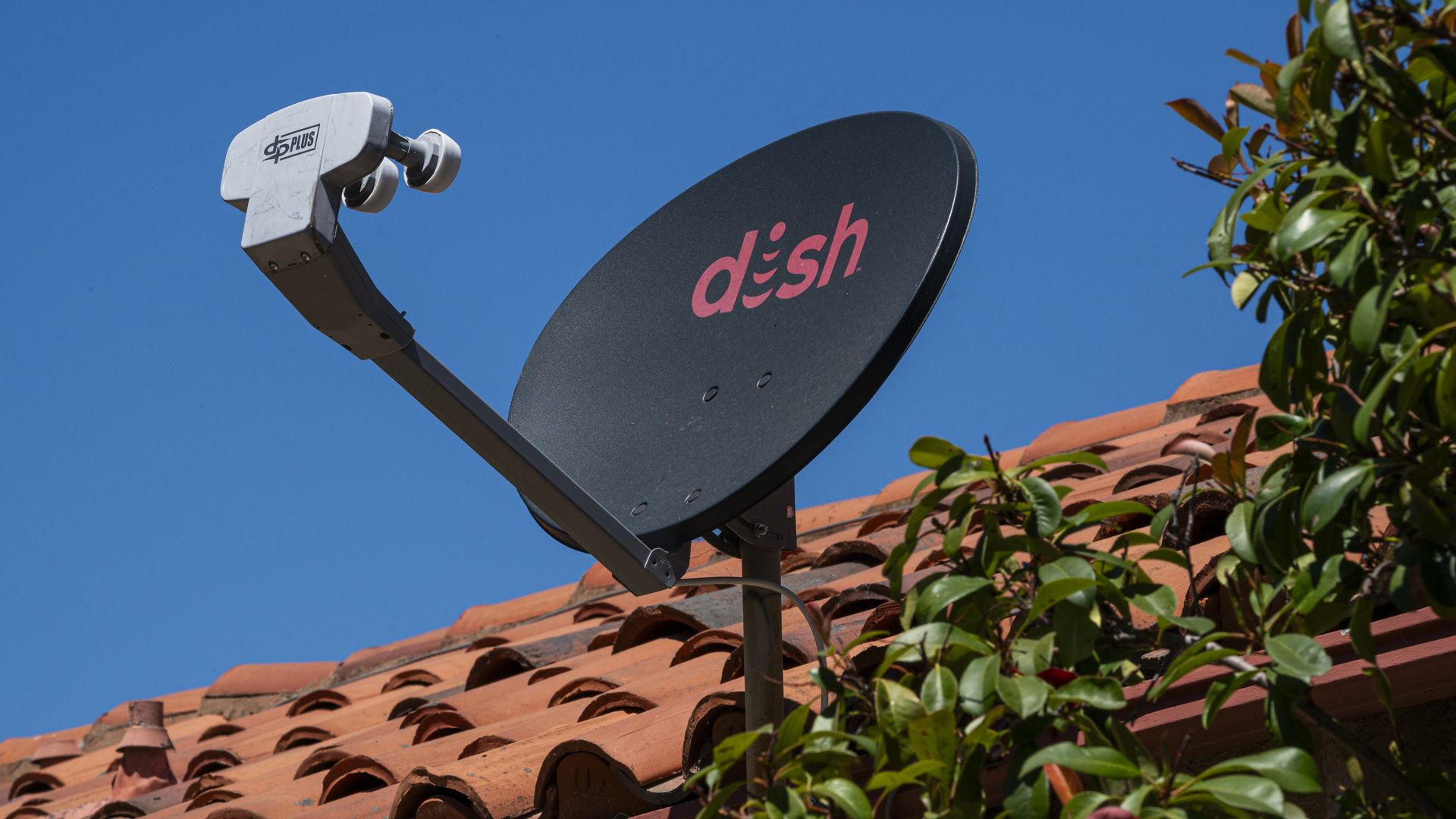 Dish Network has agreed to merge with EchoStar Corporation, the company announced Tuesday.
Why it matters: The merger helps strengthen Dish's business as it navigates the terminal decline of satellite TV.
Details: The deal is structured as an all-stock merger at a fixed exchange ratio. The merger exchanges 2.85 shares of Dish's common stock with each share of EchoStar's common stock, a 12.9% premium for EchoStar stockholders as of July 5, the day before Semafor reported the deal talks.
Existing Dish shareholders will own about 69% and existing EchoStar shareholders will own about 31% of the combined company's common stock.
EchoStar CEO and president Hamid Akhavan will take on those titles for the combined company. Charles Ergen, who serves as chairman of both Dish and EchoStar, will remain. John Swieringa, president and COO of Dish Wireless, will serve as president, technology and COO. Dish Network CEO and president Erik Carlson will leave when the deal closes.
The combined company will be headquartered in Englewood, Colorado, where EchoStar is based.
Flashback: EchoStar spun out of Dish in 2008.
What they're saying: EchoStar's "engineering capabilities, managed network services delivery and worldwide S-band spectrum rights" will help support Dish's effort to grow its 5G wireless network, Carlson said in a statement.
Speaking Tuesday morning on CNBC, Ergen referred to the merged company as a new "athlete" in telecom by combining terrestrial and satellite.
The deal "certainly strengthens our balance sheet and certainly strengthens our runway for the next couple of years, but there'll be more to do on that," he added.
What's next: The deal is expected to close by the end of the year.
Go deeper