AMC warns of bankruptcy amid Barbenheimer success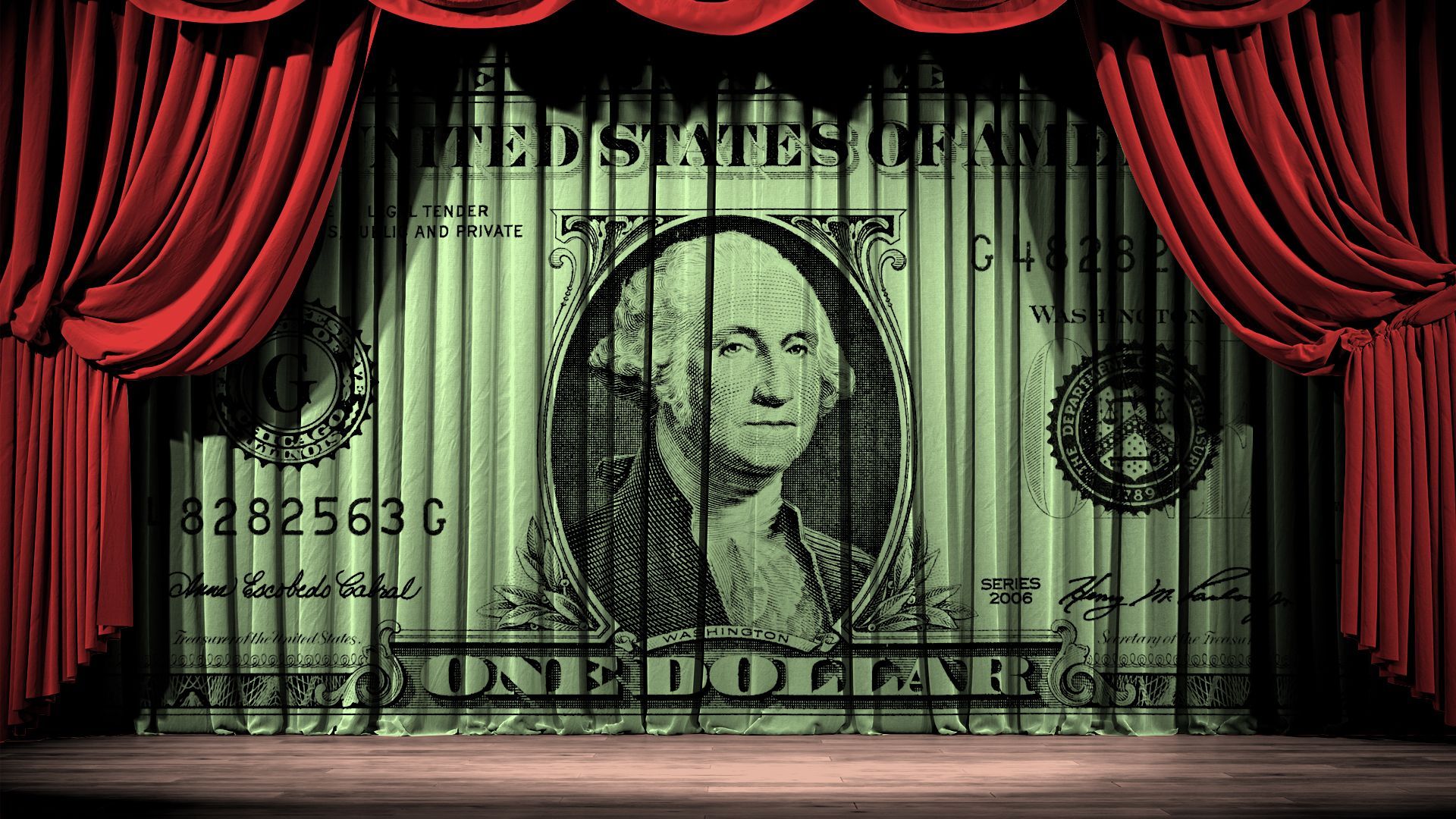 Despite the eye-popping success of last weekend's "Barbie" and "Oppenheimer" debuts, the world's largest movie theater chain is fighting to avoid bankruptcy.
Why it matters: That AMC's dire financial picture made headlines after the biggest box office weekend in four years perfectly encapsulates the chaos that is currently gripping Hollywood.
Driving the news: It's been a roller coaster since Friday.
That's when a Delaware judge stymied the theater company's plans to convert its AMC Preferred Equity (APE) shares into common shares, which would allow it to raise more cash. AMC has filed a new settlement that is pending.
And then over the weekend, AMC had its best post-COVID weekend at the box office, with 7.8 million people going to its theaters. Saturday was its fifth-highest single day for U.S. admissions ticket revenues in its history.
The big picture: In a shareholder letter Sunday night, CEO Adam Aron warned the company's future is at risk if they can't raise more cash.
"To protect AMC's shareholder value over the long term, we MUST be able to raise equity capital," he wrote. "This is especially the case now with the added uncertainty caused by the writers and actors strikes, which could delay the release of movies currently scheduled for 2024 and 2025."
Without an infusion of cash, Aron added "the risk materially increases of AMC conceivably running out of cash in 2024 or 2025."
By the numbers: News of the judge's rejection sent AMC's stock price soaring, from investors cheering the dilution reprieve, closing up 32% on Monday. The gains have since been cut in half.
Zoom out: AMC has so far been able to avoid the same fate as Cineworld, which is looking to emerge from bankruptcy in the coming weeks.
AMC nearly declared bankruptcy in early 2021 amid pandemic-era theater closures. But then a surge of retail investors pushed up the stock price and allowed AMC to raise $2 billion.
The company used that cash to stay afloat, make improvements and even buy a gold and silver mine. It also began selling its theater popcorn in grocery stores and tested out dynamic pricing for its seats, before backtracking.
AMC is still losing more than $200 million a quarter — though losses are narrowing — and has nearly $5 billion in debt that needs to be paid next year.
What we're watching: How long the Barbenheimer boom lasts and if that can keep breathing life back into the company.
Go deeper