Exclusive: Social platform Sane raises $1.27M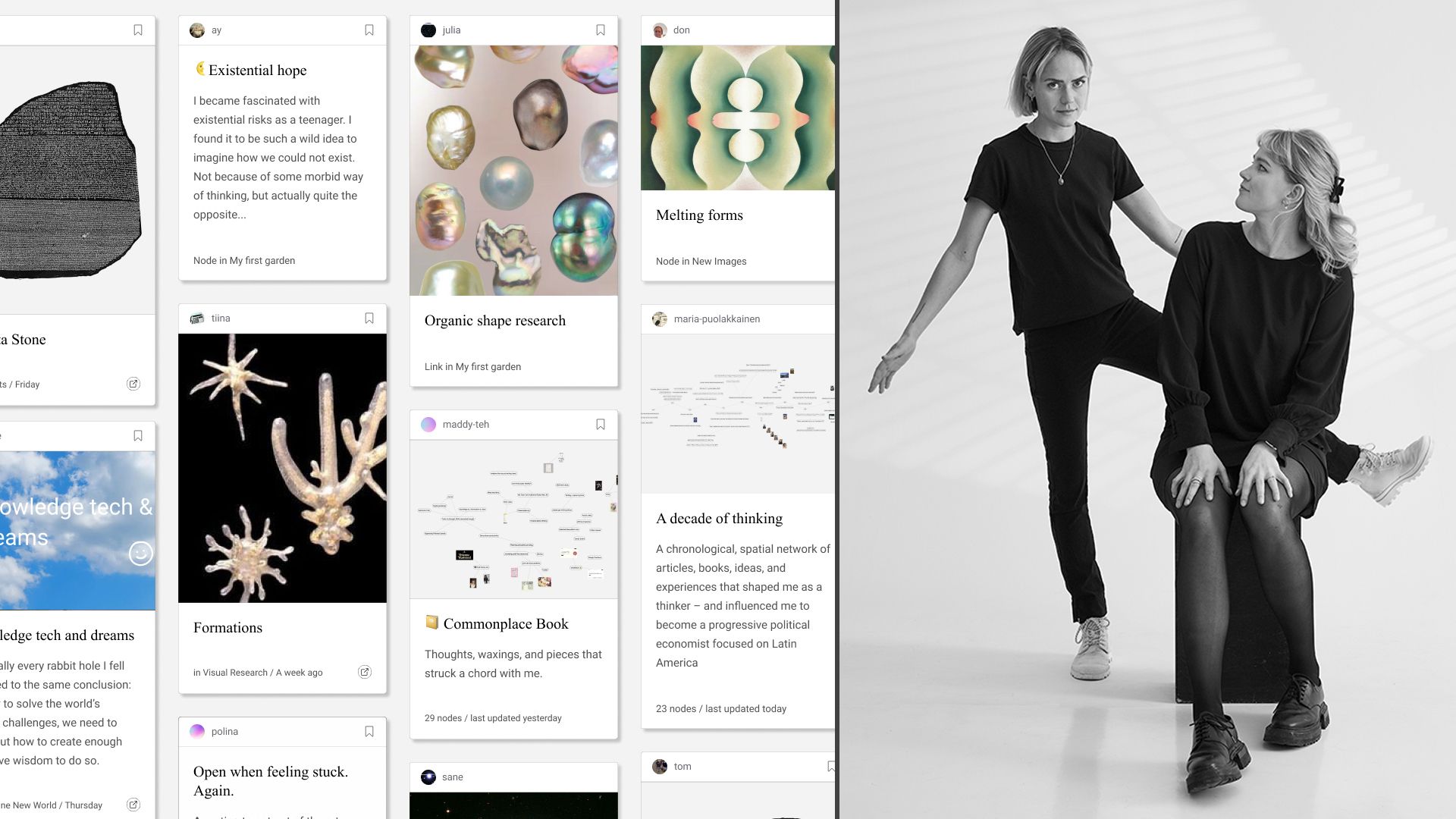 A hopeful application for generative AI is to boost productivity, integrating into existing tools and new ones. One startup, instead, wants to focus on building a platform for organizing creativity.
Driving the news: Social platform Sane has raised $1.27 million in pre-seed funding, CEO Ida Josefiina exclusively tells Axios.
Why it matters: Successful social platforms — Facebook, Twitter, Snapchat — became tech giants by nailing one or a few consumers' desires for online ecosystems.
How it works: Josefiina's goal is to build a big internet company for knowledge sharing. The platform allows people to "create shareable multimedia knowledge graphs," she says.
A Sane user's space could include text, links, PDFs, images, GIFs, videos and audio.
"You can think about it as reinventing blogging, but with a futuristic twist," Josefiina says. "Rather than it being a fragmented internet where you go on different websites to do all these different functions, it's this holistic, integrated web where you can discover, create and share ideas."
Catch up quick: Josefiina grew up in Finland and California. She says she became "passionate about mitigating existential risk" when she moved back to Finland at age 15.
"I just came to a very intense conclusion that if we don't do something very fundamental now that changes the way that society works, then we're not going to make it," she says.
She worked in tech, including two years at San Francisco startup Clearbit. In 2020, she pursued entrepreneurship with her co-founder and childhood friend Tiina Peuna — first an art collectible label and then an app for summarizing non-fiction and academic papers, which later became Sane.
Details: Long Journey Ventures' Cyan Banister led the pre-seed round, and was joined by Betaworks, Moth Fund and others.
Banister says she met Josefiina in Mill Valley, California, over coffee in late January after an introduction from Betaworks partner Jordan Crook.
"What I saw was a tool that I really personally needed," Banister says. "I started talking to other people and said, 'Would you be interested in seeing the rabbit holes that people go down?' ... And the answer was 'yes' over and over again."
What's next: The team of three — Josefiina in Barcelona, Peuna in Brussels and Thomas Lisankie in Austin, Texas — plan to move to New York City to work in person and hire another founding engineer by the end of the year.
Josefiina says an end-of-year goal is to expand the platform from private alpha to a semi-private beta, where users can send invites to friends.
Go deeper