San Diego, Maine newspapers sold in separate deals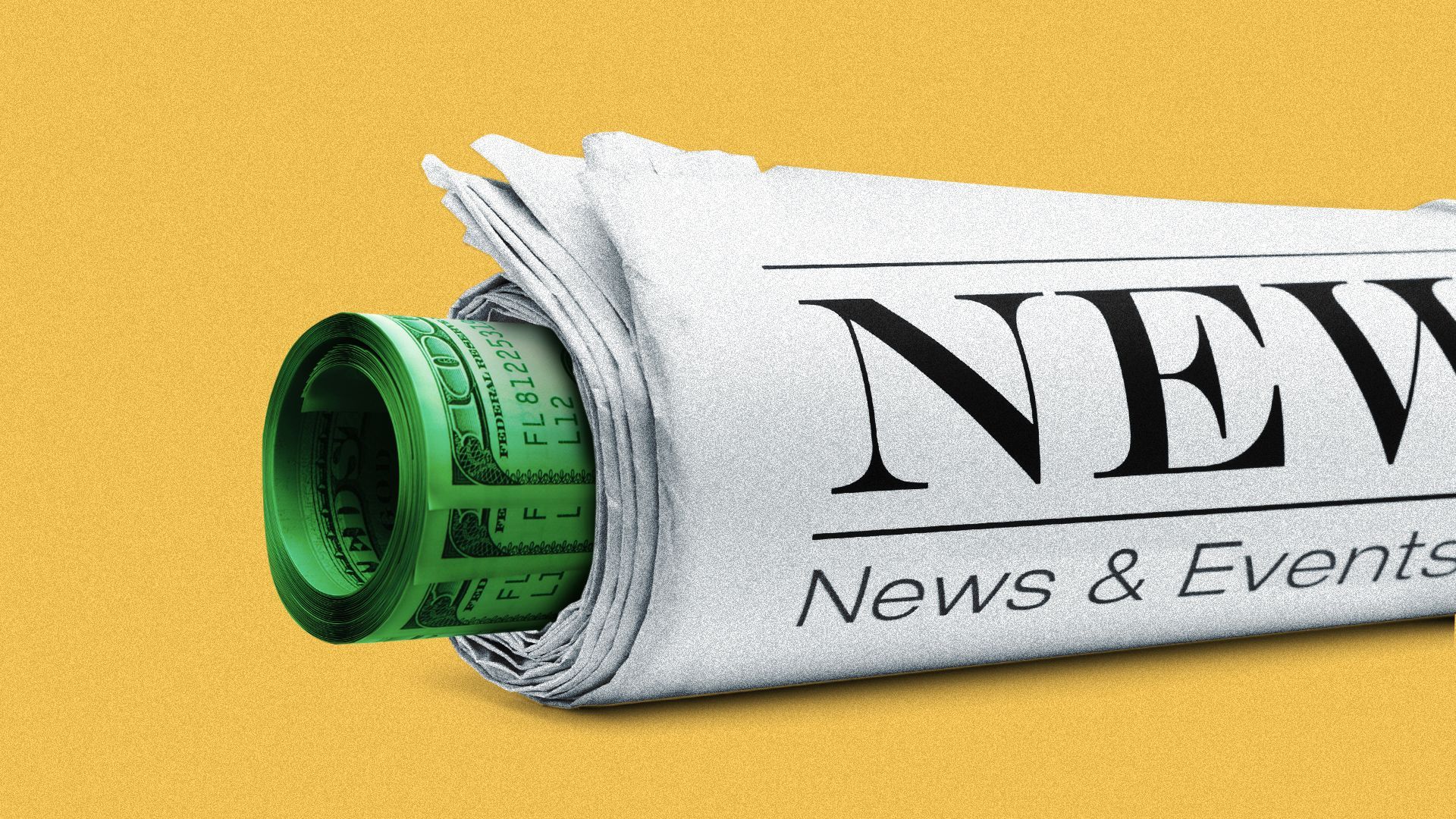 More than 20 newspapers are soon changing hands as Patrick Soon-Shiong announced his plan to sell the San Diego Union-Tribune and, separately, nonprofit National Trust for Local News said it's buying papers in Maine.
Why it matters: These deals represent the different paths local newspapers have taken as they struggle to survive amid the decline in print readership and a lack of ad dollars — get supported by a billionaire or bought up by a hedge fund or become a nonprofit.
Details: San Diego Union-Tribune is transitioning from the ownership of Soon-Shiong, the billionaire biotech executive turned media owner, to MediaNews Group, a local newspaper company owned by Alden Global Capital, Sara Fischer and Andrew Keatts report.
In a statement to Los Angeles Times staffers obtained by Axios, Soon-Shiong said he sold that paper to focus efforts on the Los Angeles Times. He acquired both papers for $500 million in 2018.
Sharon Ryan, MediaNews Group's executive vice president of California, alluded to layoffs in a separate memo Monday. "Reductions will be necessary to offset the slowdown in revenues as economic headwinds continue to impact the media industry," Ryan said.
Meanwhile: Nonprofit National Trust for Local News said it's buying the more than 20 daily and weekly newspapers in Maine owned by Masthead Maine. CEO Lisa DeSisto will continue to manage the papers, The Associated Press reported.
Whereas MediaNews Group spoke of reductions at San Diego Union-Tribune, staffers at the Maine newspapers seem to have a more positive outcome for the time being.
"This could have been dreadful. Instead it's nothing short of miraculous," Steve Greenlee, executive editor of the Portland Press Herald, told the AP.
Go deeper