Meta's Twitter rival Threads reports explosive first day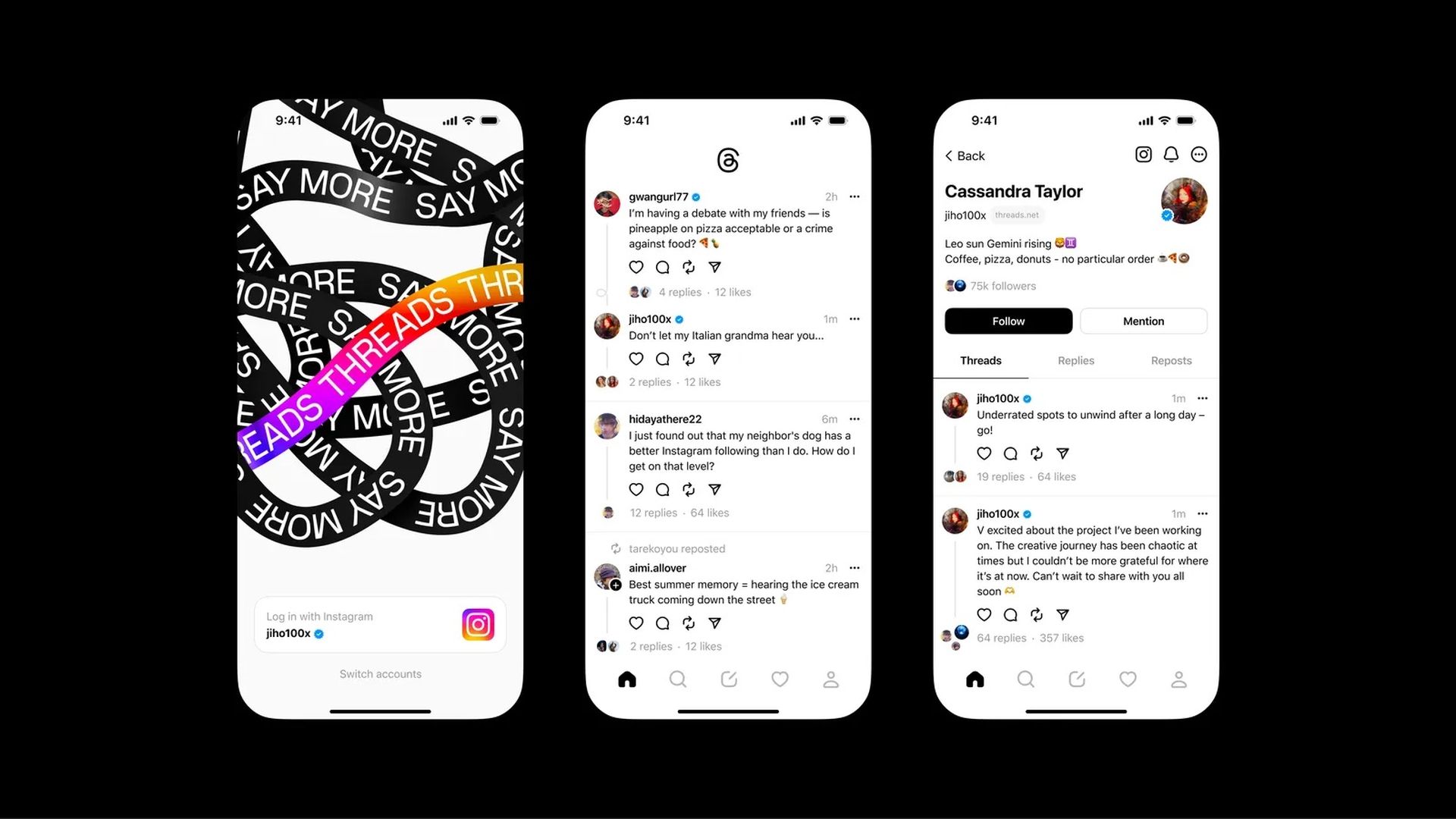 Meta's Twitter rival Threads garnered more than 10 million sign-ups in its first seven hours, CEO Mark Zuckerberg posted on the app last night. It was up to more than 29.8 million as of Thursday morning, according to automatically generated badges on new Threads users' Instagram profiles.
Why it matters: Even as other Twitter alternatives crop up and raise funding, Meta remains a juggernaut in the social media industry with a massive established scale and resources.
Of note: Just prior to Thread's launch, Bluesky announced it raised $8 million in seed funding led by Neo and joined by angel investors that it will use for hiring and infrastructure costs.
Spill, another alternative that was founded Alphonzo "Phonz" Terrell, a laid-off Twitter employee, has been gaining traction. It raised $2.75 million in a pre-seed round, the company announced in January.
Both Spill and Bluesky require invite codes to join versus Threads' instant entry but have been climbing up app store rankings.
Details: Threads publicly launched Wednesday at 7pm ET, after previously being expected to launch Thursday. Some creators had been testing it for months.
The new app is linked to Instagram, allowing new sign-ups to create a Threads account with that same username and populate it with the same information and following list.
"The goal is to keep it friendly as it expands," Zuckerberg posted Wednesday in response to Mark Cuban. "I think it's possible and will ultimately be the key to its success. That's one reason why Twitter never succeeded as much as I think it should have, and we want to do it differently."
Yes, but: It's still early. Meta has a graveyard of apps (see above) that didn't have enough staying power like TikTok clone Lasso and Twitch rival Facebook Gaming.
💭 Kerry's thought bubble: It was nice to download a new social app and not have to think about reestablishing my following and follower list. But I'm already exhausted by the thought of what I should be posting on Threads versus Twitter. The same confusion extends to other Twitter alternatives.
Go deeper